Internationally acclaimed visual artist Sambit Panda who belongs to Kalahandi, conceptualised and organised an unconventional National Art Workshop at Jim Corbett National Park, Uttarakhand from 5th-8th April 2018. Around 10 artists from India participated in it. This workshop was a great success at the national level and brought attention to the art fraternity. Panda now dreams to hold this kind of art workshop at Karlapat Forest in Kalahandi, Odisha.
The concept of the workshop in Uttarakhand
A dialogue was held among all the distinguished artists which also included sight seeing , adventurous sports and drawing and painting . The artists were free to interpret their own interest areas in the forest like wildlife, or whatever they feel and observe in the forest. It may be different sounds , various surprising images and objects. He believes that today it is vital that we talk about our environment, and wildlife and the harm caused by human interference. We have to realise that we are inter-dependent on each other. We must learn to respect nature's creations .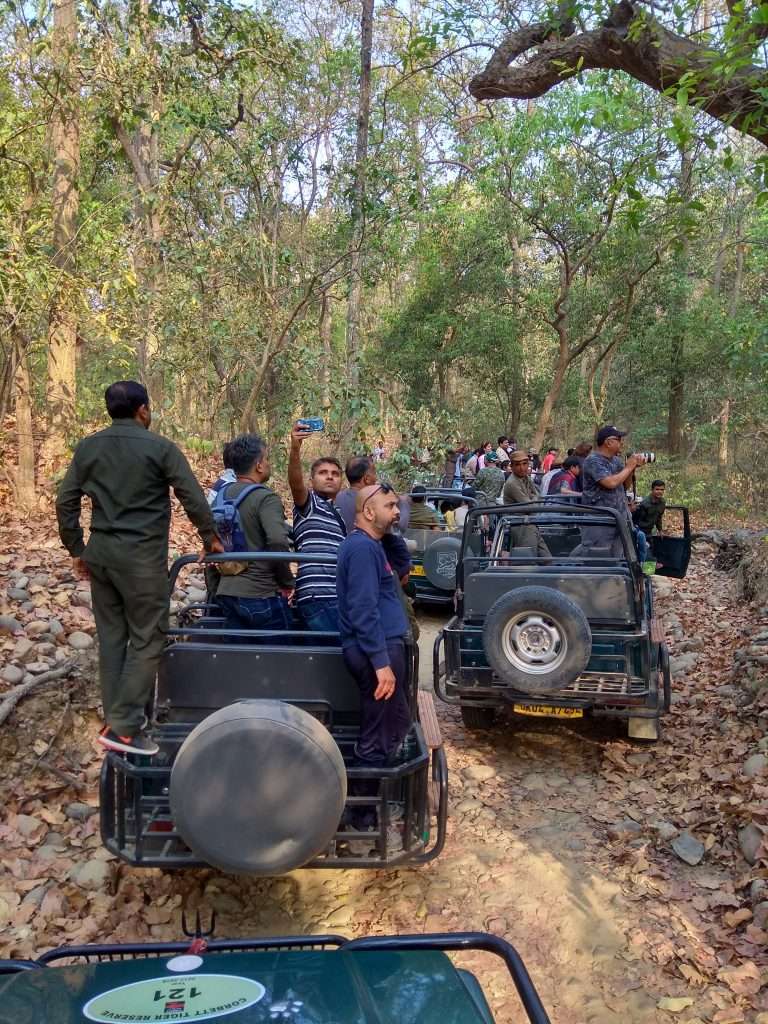 Panda says, "At Uttarakhand's Jim Corbett National Park, artists came and stayed for 3night 4days at a resort and explored the region and even had fun like participating in adventurous sports and then going back to having serious discussions about their various art practices and the different forms of art in the deep forest. Uttarakhand, known as 'Dev Bhoomi' was an excellent location to explore the beauty of nature and its significance with plenty of resources."
After visiting Rudrapur, after spending 15 years in Delhi, Panda realised how interesting this place is, so close to nature and yet away from the maddening crowds and the noise and pollution that is increasing day by day in the metros like Delhi. He realised there are lots of areas to explore through the new medias of art that it made him think about starting a community art practice which will leave an impact and make a cultural difference. Artists came and interact with natural heritage and surroundings. Panda truly believed that working together for a common cause will positively be beneficial for humanity and for society at large. After completing the episode the artists exhibited their art work in Rudrapur, Delhi and later in Kalahandi.
Panda is now looking forward to holding something similar in Karlapat Forest in Kalahandi, Odisha.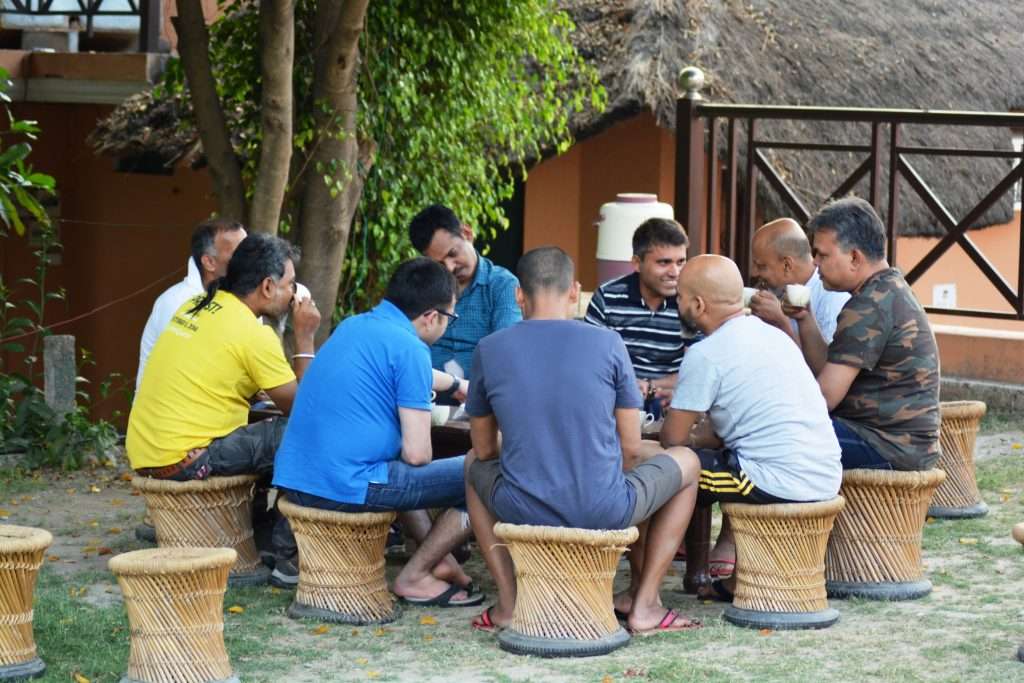 Objective of the workshop in Karlapat Forest
The objective is to link his native district -Kalahandi's deep forest called 'Karlapat' and organise another interactive workshop . He aims to involve local people understand the consequence of two different regions through their produced art works along with interaction.
The whole idea is not a gigantic one, the participant artists are renowned professionals and celebrated artists, and the purpose is to come together and unite and have a specific constructive dialogue. He is sure that there will be a positive outcome which will make a difference.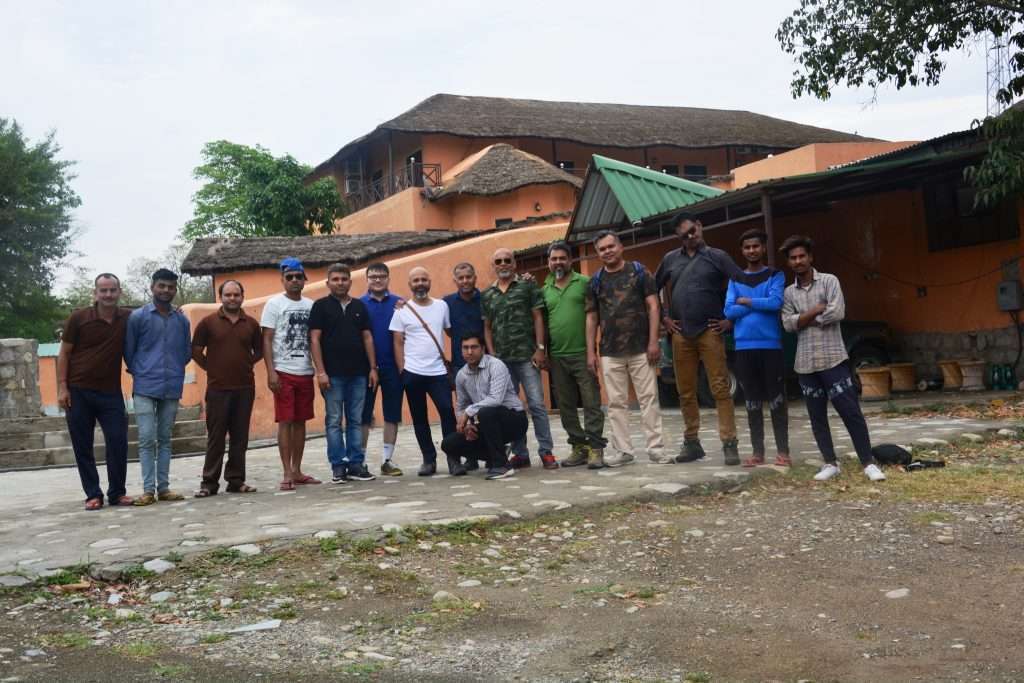 Participating artists at Uttarakhand were:
Alok Bal , Tapan Das , Sambit Panda, Pradosh Swain , Phaneendra Nath Charurvedi, Jagannath Panda , Bibhu Patnaik , Gopal Samantray, Pratul Dash, and Raj More .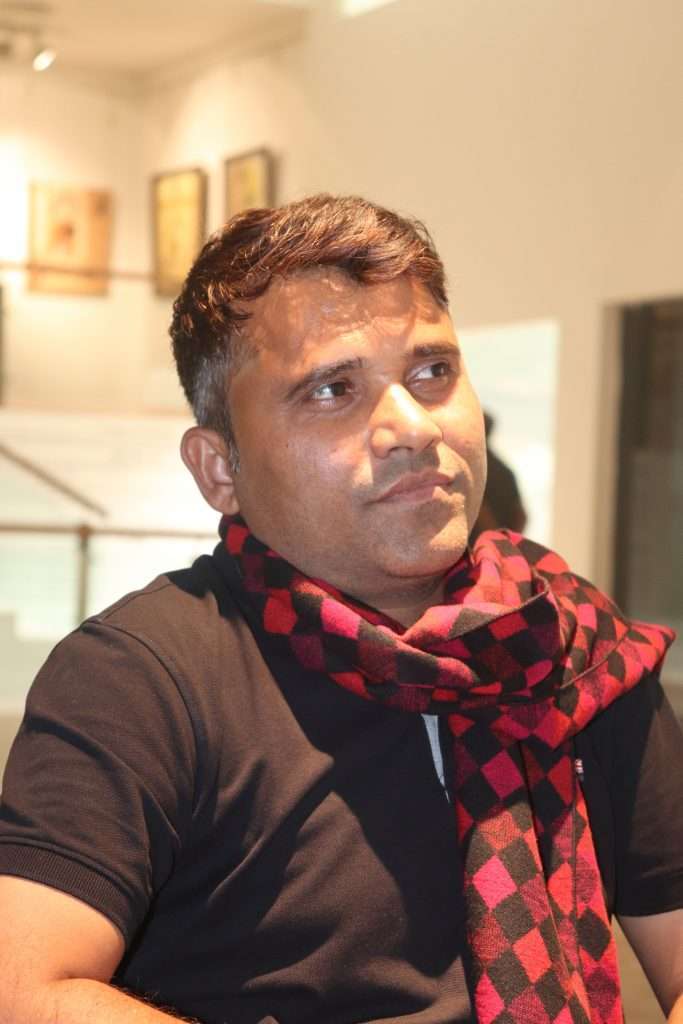 You can contact the conceptualizer Sambit Panda at: 9899732737