His Holiness the 14th Dalai Lama is one of the most recognised and revered spiritual leaders in the world. I became fascinated by his life when I saw the movie Seven Years in Tibet. In spite of Brad Pitt starring in the film I was glued to the story because of the child Dalai Lama portrayed in it. Since his exile from Tibet he has been living and presiding from Dharmshala in India. I most earnestly wanted to visit his seat; The Central Tibetan Administration is based here. I could make a trip to Mac Leodganj and Dharmshala. But unfortunately His Holiness was travelling at the time, so my wish to see him once was not fulfilled. Spirituality works in magical ways and I believe I will be blessed by him in the near future.
He was born on 6 July 1935, to a farming family, in a small hamlet located in north-eastern Tibet.It's his birthday today and as His Holiness turns 85years old I wanted to pay my respect to him.
How he became the chosen one
The Dalai Lamas are said to be reincarnations of Avalokiteshvara or Chenrezig, the Bodhisattva of Compassion. This Bodhisattva is the patron saint of Tibet. Bodhisattvas are enlightened beings who aim to attain Buddha hood for the benefit of all beings. They vow  to be reborn in the world to help humanity.
At the age of two, a child named Lhamo Dhondup, was recognised as the reincarnation of the previous 13th Dalai Lama, Thubten Gyatso.
When the High Lamas want to find a person they claim to be the reincarnation they use several ways to find out. One of them is to visit Lhamo La-tso, a lake in central Tibet, and look for a sign from the lake itself. This sign can be in the form of a'vision' or some 'indication' of the direction in which to search for the reincarnation.
It was in the year 1935 that the Regent Reting Rinpoche, on the banks Lhamo La-tso claimed to have received a clear visionof three Tibetan letters. They were to look for a monastery with a jade-green and gold roof, and a house with turquoise roof tiles. This vision finally led them to Tenzin Gyatso, the 14th Dalai Lama.
Sometimes the High Lamas claim to have a vision by a dream and most surprisingly sometimes if a previous Dalai Lama dies, they will often monitor the direction of the smoke during his cremation as an 'indication' of the direction of the expected rebirth.
These fascinating searches for Dalai Lamas remind me so much about the beliefs surrounding the Jagannath Temple of Puri and the tradition of Nabakalebara. Every 8th, 12th or 19th year the idols of Lord Jagannath, his sister Subhadra and elder brother Balabhadra are replaced after the last replacement ceremony. To replace the idols a daru brahma tree and no other neem tree is chosen to make the deities.The task of looking for the right tree for the new wooden idols Daiytas and other temple workers are sent to the Mangala temple in Kakatpur village to invoke the goddess to help them. After which the goddess appears in the vision or dream of the head priest, and ultimately guides him to the site where the right tree is located. It is interesting to know that the goddess never fails to give the correct vision.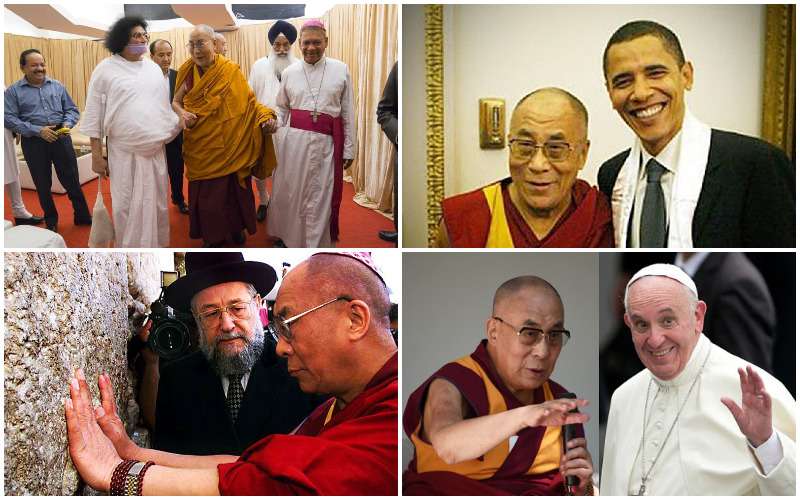 The movie Seven Years in Tibet
The film Seven Years in Tibet is an American biographical war drama film released in 1997 and is based on the 1952 book of the same name. It was written by Austrian mountaineer Heinrich Harrer on his experiences in Tibet between 1939 and 1951 during World War II.
When the World War II begins to heat up, Heinrich Harrerplayed by Brad Pitt, attempts to escape both impending fatherhood and the war, runs from his country to climb the Himalayas. It was supposed to be a four-month climbing adventure but it quickly turns into a seven-year odyssey. The sudden arrest and escape from a British prisoner of war camp, has Harrer and his German associate, Peter Aufschnaiter (David Thewlis) involved in the new and exotic culture of Tibet. The two mountaineers find contentment in the beautiful and legendary holy city of Lhasa. In Lhasa, the young Dalai Lama,religious leader of Tibet, is intrigued by the yellow-haired foreigner and looks to him for knowledge on the world outside of Tibet. While being advisor to this amazing young monk, Heinrich matures intellectually and begins to learn humility. He comes to terms with his estranged son in Europe.Harrer and Aufschnaiter stay in Tibet until the Chinese military campaign in 1950.
Though Pitt was the star of film I was blown away by Jamyang Jamtsho Wangchuk who played the 14-year-old Dalai Lama.I believe its one of the most authentic films on Dalai Lama and the difficult phase he faced during the Chinese campaign against Tibet.
There are other movies made on the life of Dalai Lama they are Kundun, 10 Questions for the Dalai Lama, The Sun behind the Clouds, What remains of us and Dalai Lama Renaissance.
What he means to the world
When the Dalai Lama is at home in Dharamshala he maintains a routine day of meditation, exercise, studying Buddhist texts, and catching up with world news on his radio. His Holiness has written over 70 books, and continues to travel the world, meeting with dignitaries and giving public talks on a variety of subjects. (Some important books written by him are The Art of Happiness, The Book of Joy, Freedom in Exile, and How to See Yourself as you Really Are among others)
The Dalai Lama in 1989 was awarded the Nobel Peace Prize for his non-violent efforts for the liberation of Tibet and his concern for global environmental problems. The Nobel Peace Prize committee's citation emphasised the fact that the Dalai Lama consistently opposed the use of violence in his struggle for the liberation of Tibet. He instead asked Tibetans to use peaceful solutions based upon tolerance and mutual respect. 
He is the foremost spiritual leader who speaks on the need for compassion and non-violence. While accepting the Nobel Peace Prize in Oslo in 1989, Dalai Lama gave a tribute to Mahatma Gandhi, a man he said founded the modern tradition of non-violent action for change. And added that the Mahatma's life inspired him.
I end with one of his teachings that inspire me. The Dalai Lama when he spoke on compassion and love, he said that it is important to have a clear understanding of what we understand compassion and love to be. In simple terms, compassion and love can be defined as positive thoughts and feelings that give rise to essential things in life such as hope, courage, determination and inner strength. In the Buddhist tradition, he says compassion and love are seen as two aspects of same thing. Compassion is the wish for another being to be free from suffering and love wants them to have happiness.
Don't we all crave for compassion and love? This is how relevant he is in today's world!
(The views expressed are the writer's own)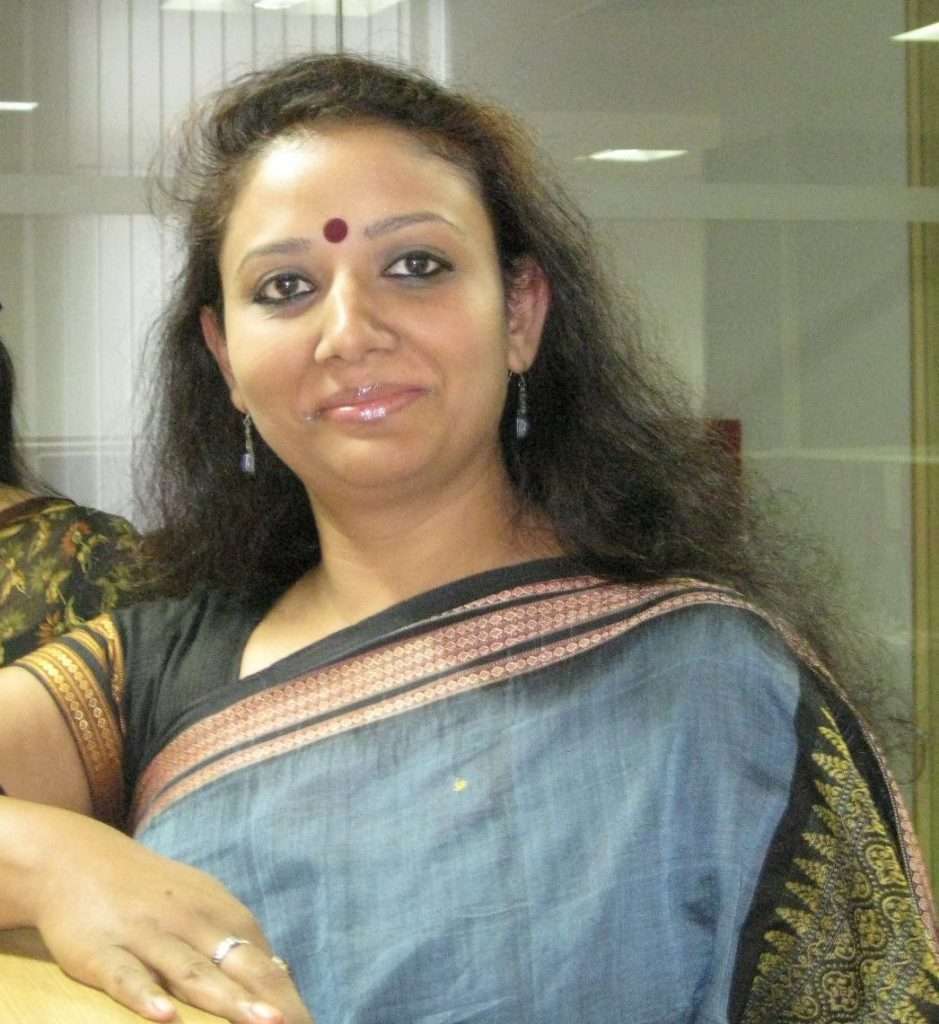 Smita Singh is a freelance writer who has over 17 years of experience in the field of print media, publishing, and education. Having worked with newspapers like The Times of India (as freelancer), National Mail, DainikBhaskar and DB Post, she has also worked with Rupa& Co, a book publishing house and edited over 30 books in all genres.
She has worked with magazines like Discover India and websites called HolidayIQ and Hikezee (now Go Road Trip). She has also written for Swagat (former in-flight magazine of Air India), Gatirang (magazine of MarutiUdyog), India Perspectives (magazine for Ministry of External Affairs) and Haute Wheels (magazine of Honda).
After turning freelance writer she wrote on art and architecture for India Art n Design. She also worked for Princeton Review as a full-time Admissions Editor and then IDP Education Private Limited as an Application Support Consultant. Smita has her own website called bookaholicanonymous.com which supports her love for books and reading!
You can reach her at: [email protected]
(Collages with images from the net)