Like Pele, FerencPuskas, Johan Cruyff, Franz Beekanbauer, Maradona, Eusebio, Bobby Charlton, in football, Dhyan Chand was an outstanding player of Hockey. He was a superb ball player of Hockey. He mesmerised the world Hockey. He was called the wizard or the magician of Hockey. During his time India got gold in three consecutive Olympic Games – 1928, 1932 and 1936. A man like Adolf Hitler praised him and offered German citizenship. But Dhyan Chand refused, because he was the son of the soil.
In the main square of Frankfurt city of Germany, Hitler built a statue of Dhyan Chand having four hands. When people asked Hitler – the reason behind it, Hitler replied – with the kind of magic which Dhyan Chand played was not possible with two hands. Dhyan Chand was seen to be believed. Only the fortunate have seen Dhyan Chand playing on the field. Many disbelieved, but they were found wrong.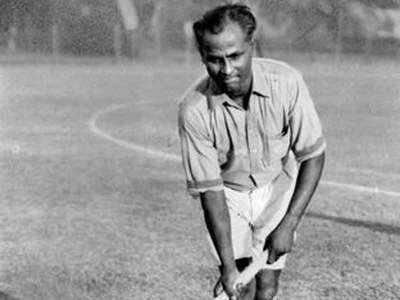 Such was Major Dhyan Chand. Let us get to know the legend better. Dhyan Chand was born on August 29, 1905 in Allahabad. His birth day is celebrated as National Sports Day in India. He was the elder brother of another Hockey player – Roop Singh. Dhyan Chand's father was Sameshwar Singh and mother Saradha Singh.
His father worked with the British Indian Army and was played Hockey also. Due to father's transfers, Dhyan Chand moved from city to city, and then finally settled in Jhansi, Uttar Pradesh. The city was famous for another famous personality there – Rani Laxmi Bai – the bravest of the rebels in 1857 as General Hugh Rose commented.
Dhyan Chand graduated from Victoria College, Gwalior in 1932. Initially he was a hesitant player of Hockey. But after joining the army, he gave serious attention to the sport. Due to shortage of time, he used to practice Hockey in moonlit night. So, his friends fondly called him Chand (Moon). And in later years he became famous as Dhyan Chand.
He regularly played Hockey while in the army. When India started preparation for the 1928 Amsterdam Olympics, Dhyan Chand got permission from the army to play for selection from the United Provinces team. Dhyan Chand as a center forward displayed outstanding performance and got selected for the Olympic team for the 1928 Olympics.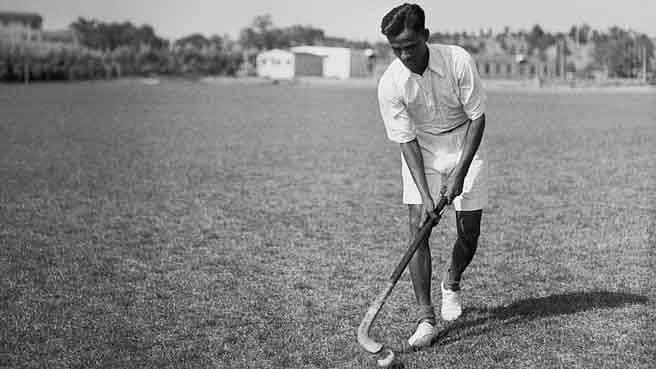 In the 1928 Amsterdam Olympics, India was in GroupA along with Australia, Belgium, Denmark and Switzerland. India beat Australia6-0(Dhyan Chand-3), beat Belgium 9-0 (Dhyan Chand-1), beat Denmark 5-0 (Dhyan Chand-3), beat Switzerland 6-0 in the semifinal (Dhyan Chand-4).
In the final, India faced home team Netherlands. Most of the Indian players were sick. Dhyan Chand himself was sick. But they defeated the home team 3-0 (Dhyan Chand-2). India won the first gold medal in hockey in 1928. Dhyan Chand was the top scorer (14 goals) in five matches.
The next day morning the world was astonished to read the newspaper reports: "This is not a game of Hockey, but magic. Dhyan Chand is in fact the magician of hockey." The world was awed by the breath Dhyan Chand was playing hockey. In the 1932 Olympics, India beat Japan (11-1), beat the USA (24-1). India won the gold in 1932 also.
In the 1936 Olympics Dhyan Chand was the captain. India beat Hungary 4-0, beat USA 7-0, beat Japan 9-0, beat France 10-0 in the semifinal.
In the final again with the home team Germany, Indians were a bit nervous, but picked up nerve and made a do or die approach. India beat 8-1 and won a hattrick – three times owner of gold in Olympic Games. In Berlin Olympics final Adolf Hitler was also a significant spectator.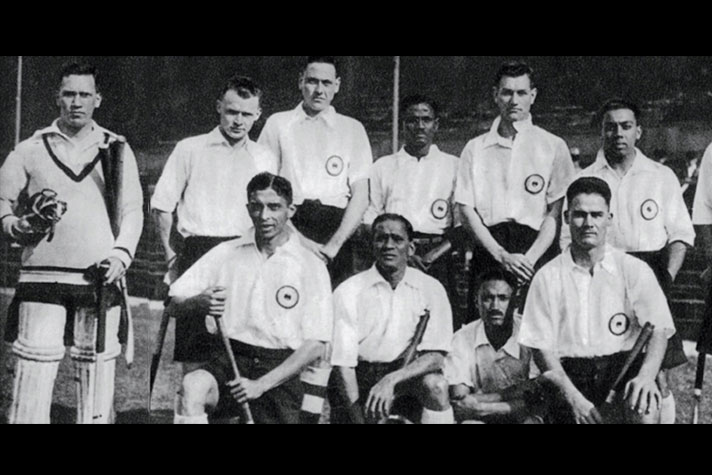 Dhyan Chand has left a rich legacy of Hockey. Very often he is compared to Johan Cruyff, the Dutch footballer. Both were good dribblers in their games. It is said – Dhyan Chand is Johan Cruyff and Johan Cruyff is Dhyan Chand.
Coubertin de Pierre, the founder of modern Olympics said – "O Sport, you are peace. Are not we getting enough peace when we remember Dhyan Chand?" Because of the intrinsic merit of sports, the sportsmen are also idols of worship and adoration. Pele himself got peace when he remembers his playing days.
The Englishmen got peace of abyss when they remember Gordon Banks, the eminent Goal Keeper, who made an outstanding save from Pele in the 1970 world cup soccer.
Similarly, we Indians, get enough peace while remembering the wizard of Hockey – Major Dhyan Chand, who raised his name almost to the level of a symbol. So, we must pray to God and pray that India, that is Bharat should get another Dhyan Chand. Because Dhyan Chand was a real gem of India.
(The views expressed are the writer's own.)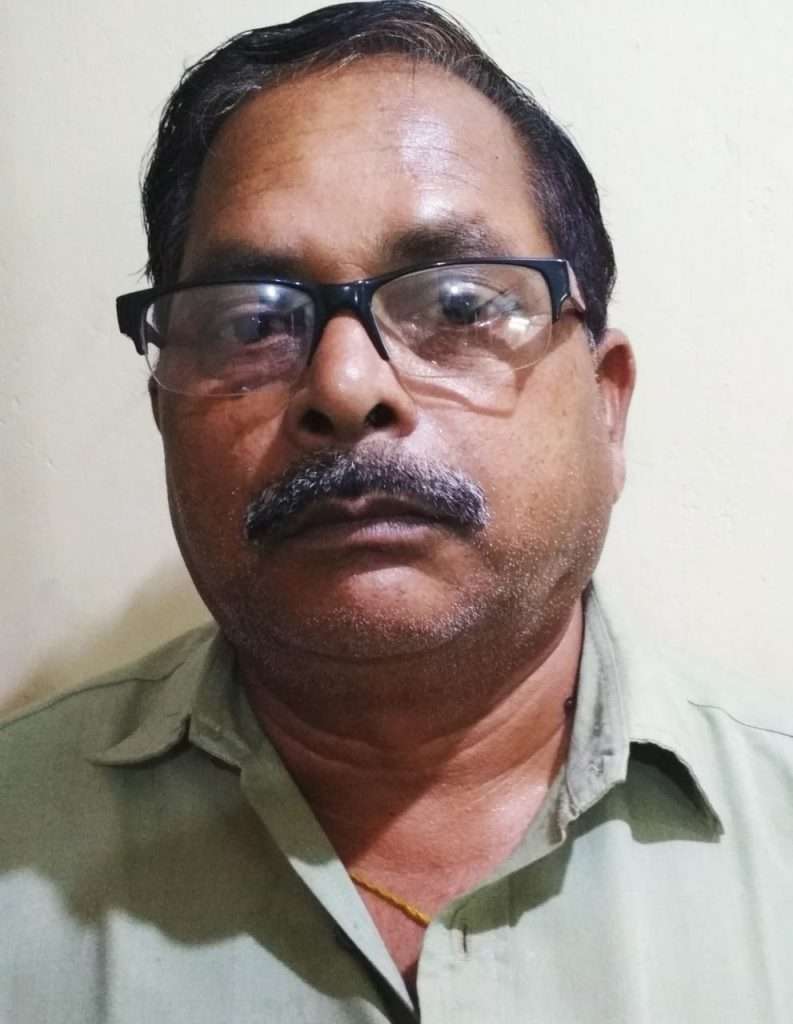 Radhakanta Seth is an Income tax officer in Sambalpur. He is a Freelance writer and his articles have been published in some Oriya dailies like Sambad, Samaj, Dharitri and English dailies like The Telegraph and in a sociological journal 'Folklore' published from Kolkata.
He can be reached at [email protected]
( (Images from the net)