Stigmatizing "Kalahandi" as a land of snake charmer or place of poverty in the bygones at the national and global scenario is no less than a biased version in the contemporary globalized setup of the district unless one possesses objective observations, unbiased attitude, and deep insight to behold the land in its true syndrome. Grabbing a room among the top 25 districts in India for paddy production and projecting the success at the recently declared Result of Indian Civil Service examination, in which two youngsters of Kalahandi qualified for the high ranking job of the nation, maybe measured as a part of inevitably longing successes that the land is yearning for to dilute the biased narrative pertaining to the district.
Moreover, more recently the innovative idea of Mr.Bibhu Prasad Sahu, a humble resident of M.Rampur block of the district, in manufacturing tiny balls out of mere ash accessing to global markets through Multi-National Companies and baron business enterprises yet again refute the prejudiced parameters of so-called critics against Kalahandi.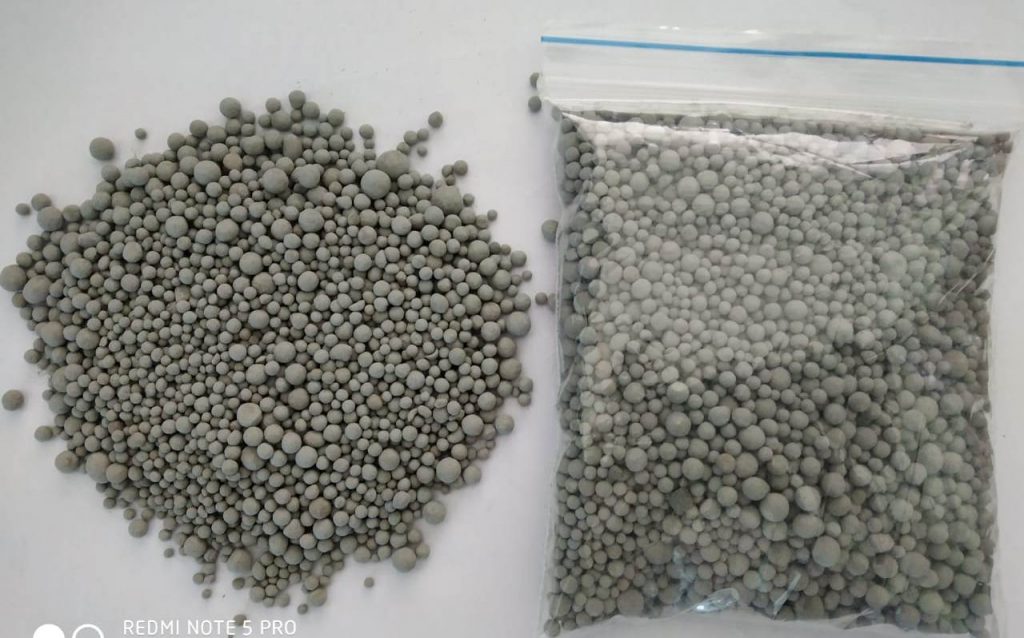 It is invariably true that there is no dearth of unyielding youngsters, even today, who by virtue of their independent but unique thoughts, can be an epitomic example for others. Instead of pondering over their own presence and possessions, they can be successful in providing subsistence and smile to the needy and can have a lion share in nation-building as well. Such a context is synonymous with the solid story of Mr.Bibhu Prasad Sahu, a resident of M.Rampur block in Kalahandi, who, in consequence of his unique thoughts and invincible will power, could export mere ashes to foreign lands to illustrate this waste product as one of the potential means of earning and living. And, in turn, could portray Kalahandi at home and abroad, despite having a low profile in the past, now as an iconic embodiment in supplementing the progress, prosperity, and pride to our Nation.
Mr.Sahu, the protagonist of this successful story, though started his professional career as a teacher in 2001, switched over to business after relinquishing his govt. job in 2007. Consequently, he set up a Rice Mill in 2016. In the course of running the Mill, he had to throw out the huge ashes, a waste product of Rice Mill, by loading it in tractors at his own expense. People started opposing him vehemently in doing so as the ashes are supposed to erode the fertile quality of lands. while thinking seriously to get rid of the aforesaid problem arising out of the waste product of his Mill, he hit upon an idea to make the best use of the ashes.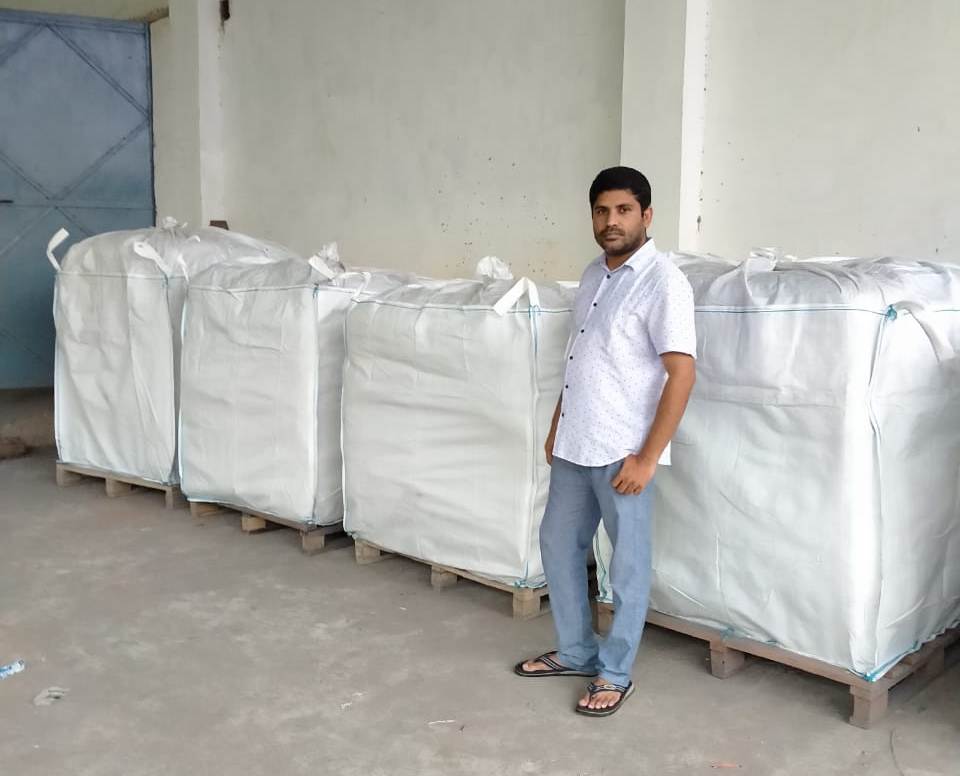 As per his innovative idea culminating through exhaustive self-research and endeavor, he made tiny balls out of ashes, useful for steel industries. His idea assumed a full shape and size when he started a company named Haripriya Refractory Private Ltd. Out of his own knowledge and expertise, he even designed machines for making tiny balls out of ashes. At the outset, it was an uphill task for making balls out of the waste by the unskilled workers of his Mill. Even he had to throw away thousands of the balls because of low quality for many a day.
Working incessantly in this fashion along with his assistants Ranjit Rana, Tuna Rana, Hemanta Naik, Uttam Rana, and Raju Rana for more than a year, Mr.Sahu became successful in his unique venture. Nabin Sahu, one of his assistants, was in charge of consulting with Multi-National Companies and business enterprises to facilitate the marketing of their unique product. Meanwhile, in an unprecedented turn, Dr. Bijay Kumar Sahu, Regional manager NRDC, VishakPatnam rendered them the much-needed patent of the product that paved the way for consulting the MNCs at home and abroad to sell the products. Under the visionary guidance of Dr. Bijay Kumar Sahu NRDC, this industry came into being to turn the dream project into a reality.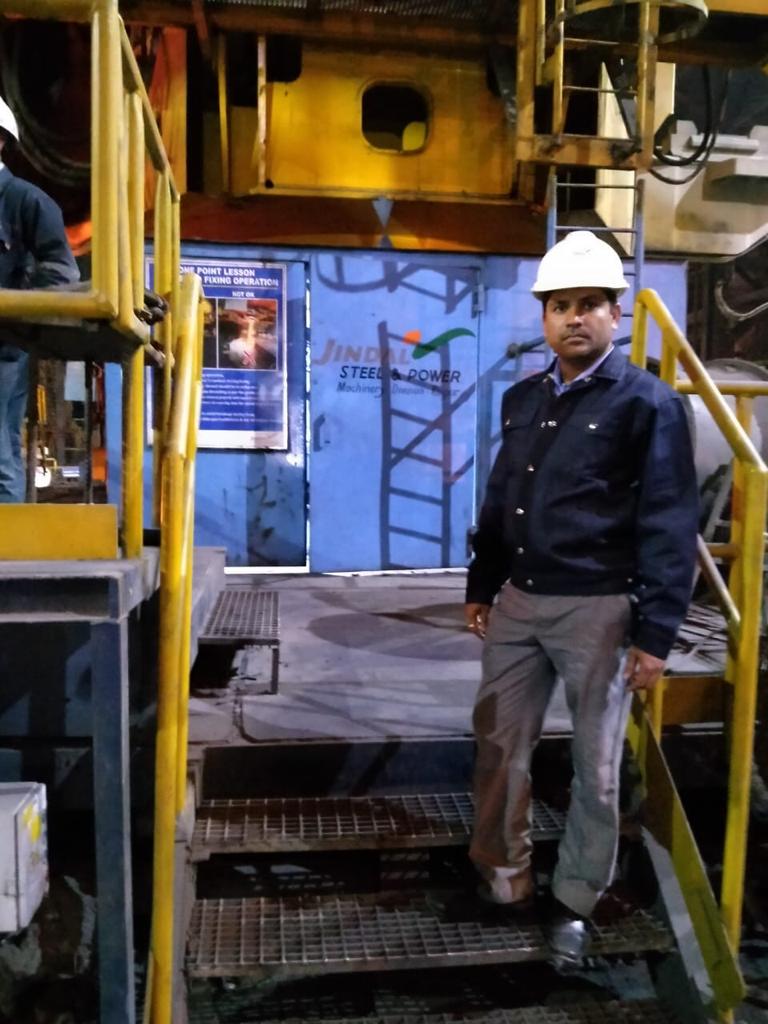 Subsequently, Various Companies of higher hierarchy in different countries asked for the sample. During the mid of 2018, the samples of the products were sent to Germany, Australia, France, Egypt, South Korea, Oman, Saudi Arab from a remote land of Kalahandi. To our pleasure, on 25 January 2019, the 1st ever loads of the product were exported to Saudi Arab, Taiwan, Egypt. Quite surprisingly, the demand for the products in those countries was on a rising trend, and since the Kalahandi in particular and Odisha, in general, earned the rare distinction of being the exporter of the unique products to western countries through cargo ships on Vishakapatnam port.
The tiny balls of ash are being used to enhance the heat resistant capacity of liquid steels in steel manufacturing Industries of those MNCs.What seems to be a waste product in our land has turned out to be a useful one and a potential means of earning & employments in foreign countries. Through this project, as many as 50 unskilled laborers, 10 skilled laborers, and 10 managing personnel could be provided with employment at the least. Apart from assisting for manufacturing and selling the products in foreign countries, startup Odisha, Startup India, NRDC, and MSME have been rendering financial and technical assistance at different times and situations.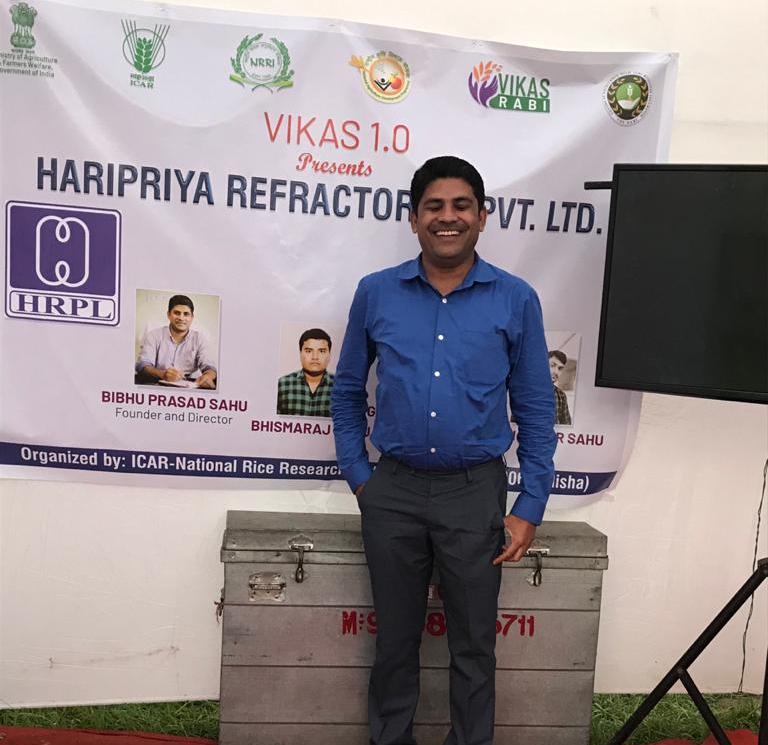 In the current year, for such a rare project of the company, Mr.Sahu was honored with Young Entrepreneur award in a special program organized by OCAF, New Delhi, in the gracious presence of two central ministers, DharmendraPradhan, Minister of steel and petroleum and PratapSarangi, Minister of MSME and Smt.AparajitaSarangi, M.P, Bhubaneswar. Mr.NabinSahu received the honor on behalf of the company.
With respect to this project, Mr.Sahu also attended a training camp of two months organized by N.R.R.I in Cuttack. During the course of a visit to Kalahandi ITI by Mr.Subrat Bagchhi, the pioneer of Mindtree, in a special program, Mr.Sahu had a discussion with Mr.Bagchhi in relation to creating scopes for future employments of ITI students through Startup Odisha.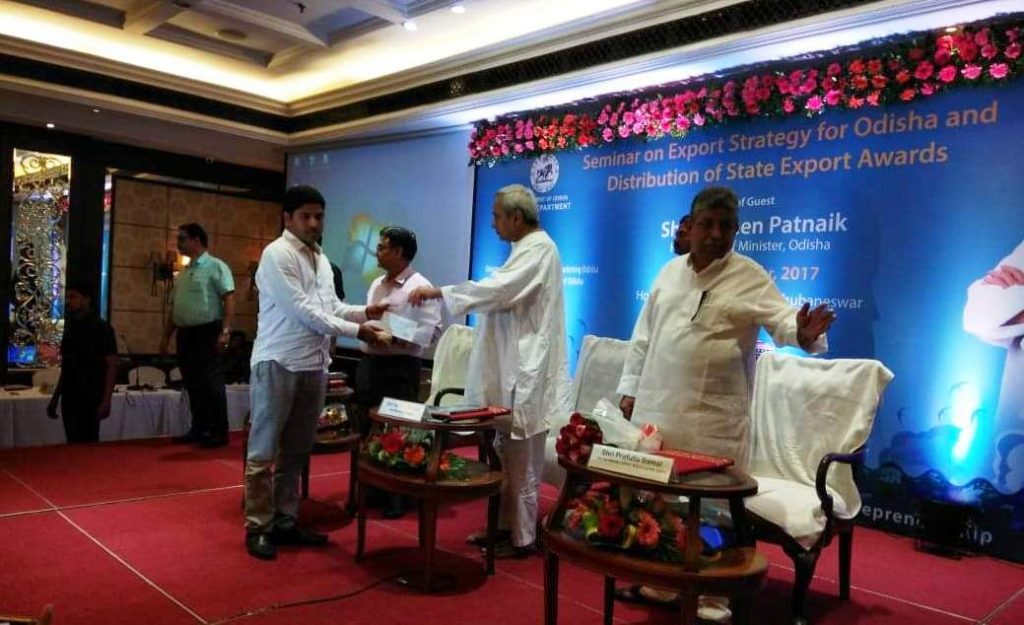 Mr.Sahu attributed his unique venture of manufacturing tiny balls out of mere ash, the maiden one in Odisha, to the outcome of his hard work, diligence, and sincerity., Mr.Sahu has been appreciated overwhelmingly for his unique endeavor by Capt. Dibya Shankar Mishra, Minister of MSME, Govt. Of Odisha, Sujit Kumar, M.P(R.S) and Bhupinder Singh, M.L.A, Narla and motivated him to measure further height.
The political stalwarts have nodded upon raising the project to a bigger dimension, so that it would, by making use of the huge ashes of Rice Mills in Kalahandi and elsewhere, generate employments for the Young and make them self-reliant.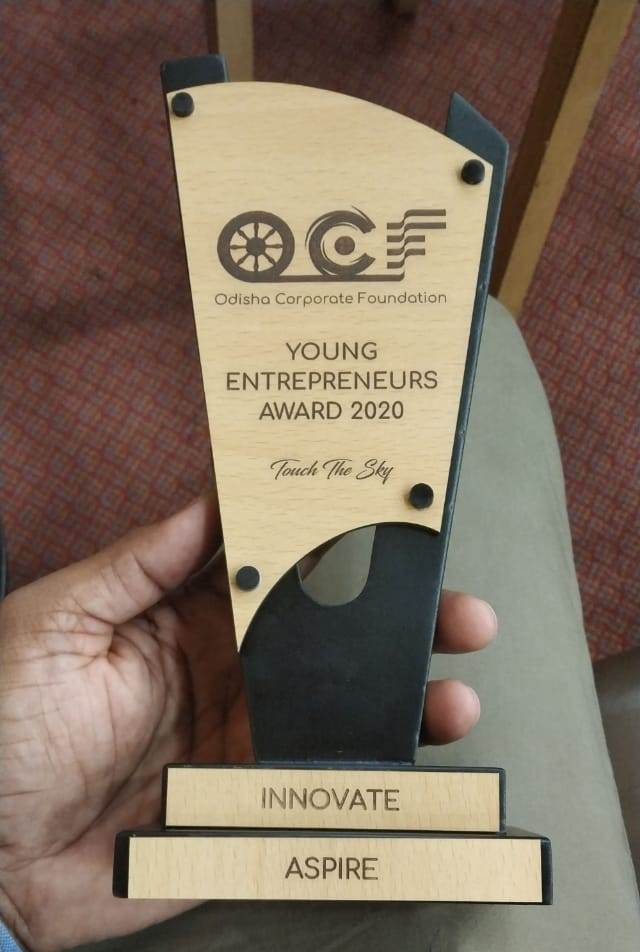 The news that Ash is being exported abroad from Kalahandi, also, in turn, has epitomized Odisha as the first-ever state to export products made from mere ash. More remarkably, Kalahandi is proudly identified with such a rare feat. At the same time, a new product is created with creative orientation on entrepreneur pursuit would inevitably provide a sheer scope and ample opportunities for the future aspirants who long for self-reliance through entrepreneurship.
More significantly, it would dawn a new day of business affairs with foreign countries and in turn would unfold a new horizon of self-belief, self-respect, and self-sufficiency in our own soil to pave the way for, the order of the day, a self-reliant India.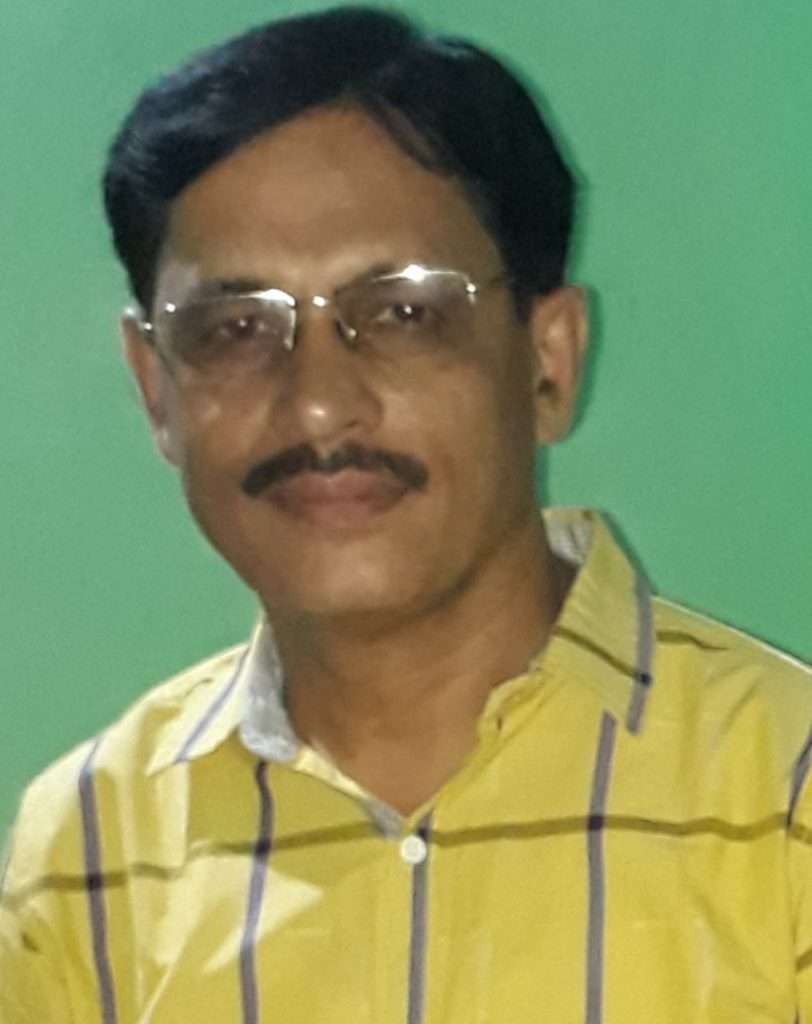 Bankim Mund
Lecturer in English
Dharmgarh Women's Jr. College, Dharamgrh, Kalahandi Mob 8327717672
You can reach to him : [email protected]