Phanindra Pradhan
Bhawanipatna, July 18: Rajya Sabha MP Sujeet Kumar said Kalahandi, which was experiencing incremental development till the year 2000, is witnessing transformational development after 2000.
Speaking during a webinar on 'Chala Dekhma Amar Kalahandi-2' (Let's see our Kalahandi-2) on Sunday, he said Kalahandi model of development is popular across the country. Kalahandi is marching ahead in every sphere including education, infrastructure development, road connectivity, irrigation and electrification.
He also said there is a need for setting up of a textile park, food processing unit and a semi-precious stone processing centre in the district.
This apart, establishment of a state-of-the-art career counselling centre and an e-library at Bhawanipatna is the need of the hour, he said,
Moreover, there is ample scope for development of both tourism and eco-tourism in the district, he said.
He laid thrust on preparation of a specific vision document with a specific timeline for development in certain specific fields, he added.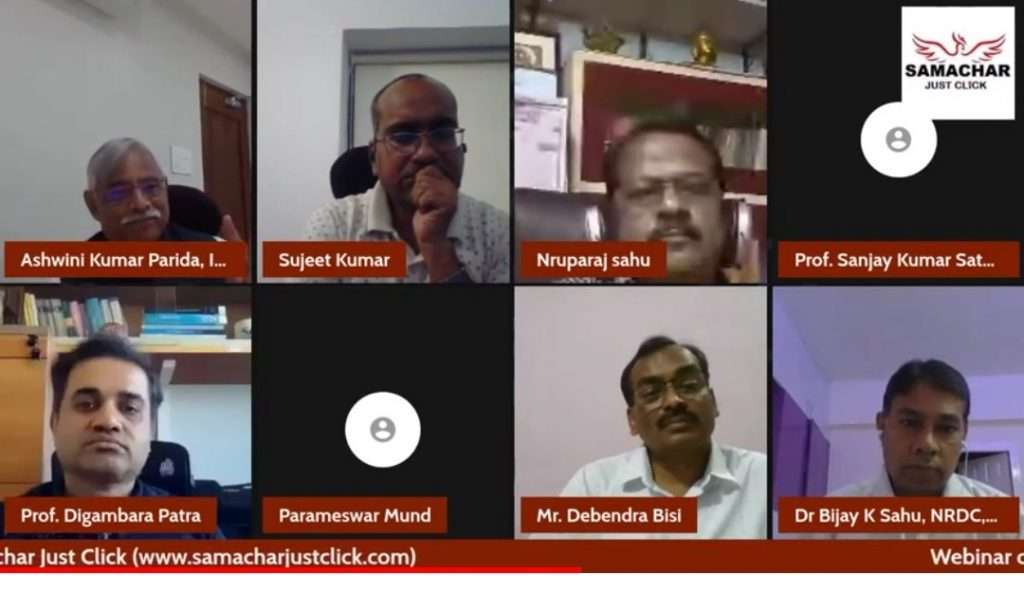 Vice-Chancellor of Kalahandi University, Prof Sanjay Satapathy said the establishment of Kalahandi University is a new horizon in the field of education for the district. The university will focus on research work and find out the past glory of the district in the ancient age, he said. The education system of Kalahandi was of high standard during the ancient age. There is a need for research to unearth the details about the past education system of the district, he said.
Joint Administrator, KBK, Govt of Odisha, Dr Nruparaj Sahu said intellectual revolution is the need of the hour for all-round development of Kalahandi. The district is on the right path of development in the fields of agriculture, irrigation, transportation, education, human resource development and health, he said.
He also said there is a need for the establishment of a tribal research centre and a Ghumura research centre besides development of eco-tourism centres.
Retired bureaucrat and Chairman, Andhra Pradesh Pollution Control Board (APPCB), Ashwini Kumar Parida said there is urgent need of development of health care facilities and filling up of all the vacant doctor posts.
Apart from this, thrust should be given to strengthen the primary education in the district and not a single child should be debarred from availing the primary education, he said.
Regional Manager & Head, NRDC-IPFC & WIPO-TICS, Innovation Valley, Government of India, Dr Bijay Kumar Sahu said 21st century is the century of knowledge and Intellectual Property (IP) plays an important role in the present era. There is a need to protect the IP, he said.
Apart from the IP, innovation plays a pivotal role in the current era, he added.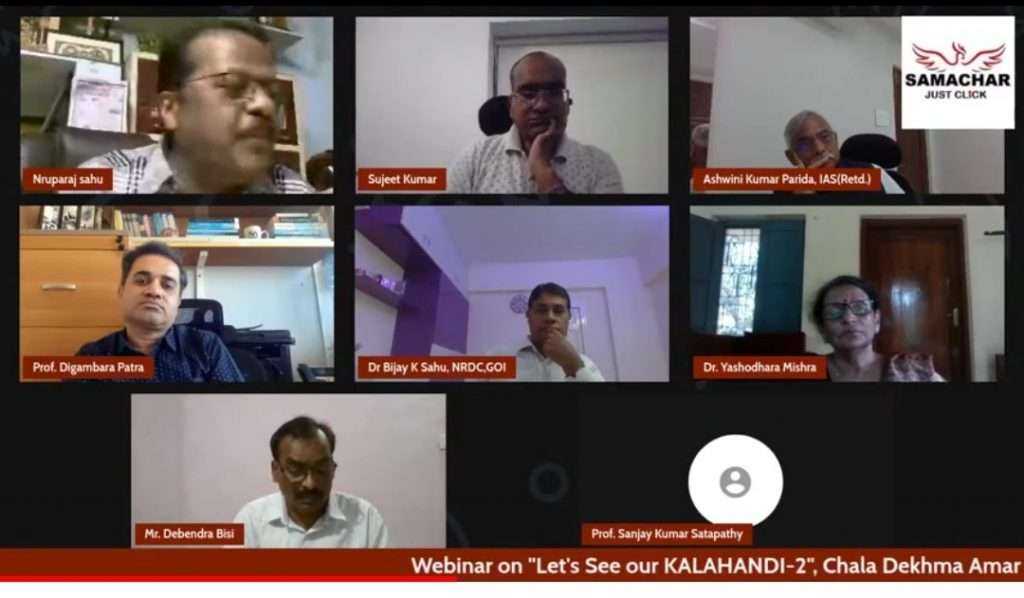 Prof Digambar Patra, American University, Beirut said we will have to give modern touch for all-round development of the district.
Apart from treating forestry as an industry, we will have to strengthen irrigation through check dams, he said, Moreover, there is a need to set up solar plants, food processing industries, ethanol plants, aluminium smelter and software technology parks for overall development of Kalahandi, he said.
Eminent writer, scholar & author, Prof Dr Yashodhara Mishra said intellectuals should come forward for development of the poor and downtrodden. Intellectuals can identify the latent talent of a person and help him/her to hone the talent. Intellectuals have to play a great role for the development of the society, she added.
Eminent writer and researcher, Parameswar Mund said the real folk artists are not getting the platform to exhibit their talent. Folk art has gradually turned into a business. The new generation has to play a pivotal role for the development of folk art and culture, he said.
Apart from development of traditional food hubs, there is a need to develop the Habaspuri saree, he added.
The role of moderator of the webinar was performed by journalist and host, Debendra Bisi. The technical support was given by Mr Niranjan Mahapatra Of Odisha Library Academy. The inaugural song was sung by the noted singer Lipsa Maharana. The knowlege partner of this webinar was both Pragati Group of institution And Haripriya Refractories Pvt. Limited.