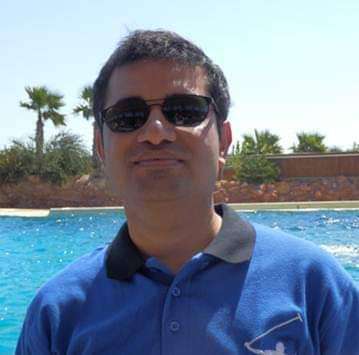 Recently like other countries across the world COVID-19 grasped the Mediterranean country Lebanon, known as Switzerland of the Middle East for its beautiful mountains, landscape, and greenery. The first case of COVID-19 was reported from a Lebanese returning from Iran on Feb 26, 2020. Next 3 days daily one case was reported and on 4th day 3 new cases were reported.
However, the health professionals, Lebanese people, and the Government of Lebanon proactively recognized this difficult situation immediately. From that day on Feb 29, all the schools, colleges, universities, and many organizations immediately suspended the classes and other activities. After a week the Lebanese Government in consultation with health expertise declared lockdown of the whole country except for the essential need of food, medicine, and gasoline.
All the educational institutions and public institutions remain closed since then. New COVID-19 cases slowly emerged increasing with the daily tally reached to 53 on March 21 and 51 on March 24, but subsequently, it started decreasing. Though Lebanon is a very small country, an area equivalent to that of Kalahandi and Nuapada district in Odisha together with a population similar to that of the population of whole KBK districts in Odisha, it has a population density similar to India. Therefore, Lebanon is as vulnerable in spreading COVID-19 as India.
The strict action, use of masks and gloves, and public awareness are important. Lebanon has a literacy rate of 99 %. People are more educated and exposed to western culture and life even though middle east culture and heritage are very well reflected in their life. Some people may have a religious belief, but most of them are well educated about public health, well beingness, and responsibilities for the society. Thus, most of them responded as desired. The Lebanese people organized different motivational activities, like banging pots and pans, at 8:00 pm to appreciate the work of health professionals. They cooperate and did not rush to create panic about the pandemic situation.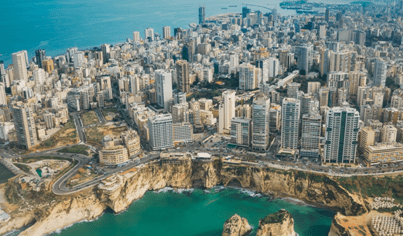 The Lebanese Government is taking discipline measured to address COVID-19 even though the country is passing through severe economic difficulties for more than 30 years. The Lebanese pound has plumbed in the black market to a record low for over 30 years, the country is passing through a serious foreign currency shortage. The cost of imported items is increasing over the past six months. Out of 704 COVID-19 cases till April 25, 2020, 24 have died and 143 have recovered. This number is not bad compared to that of Europe and America. The immediate lockdown, proactive public health workers, and awareness among people seems are helping Lebanon. Recently, the new COVID-19 cases have been decreasing and the new cases have been curved out.
The curve has flattened as see in the Figure. The Government curfew which was imposed from 7 pm to 5 am has been now more relaxed from 9 pm to 5 am. The government is already planning to relax the opening of commercial and educational institutions step by step over the next month. The five-phase gradual reopening plan may begin on April 27 and end on June 8. However, addressing highly contagious COVID-19 for any country will not be easy, especially for a country like Lebanon where society is highly internationally interlinked.
Lebanese are present all across the world, especially in North America, South America, Europe, Africa, and Australia. Public health professionals, experts, and the Government are very well aware of the fact that the second wave of COVID-19 may come to Lebanon due to travel if COVID-19 does not subsidize all across the world. Especially air travel and controlling borders are key to address local new COVID-19 cases.
Nevertheless, at this moment Lebanon is better placed compared to many countries in Asia, such as India. This was only possible due to timely implementation of lockdown situation and cooperation from the public. It is hoped that the COVID-19 situation will improve soon in Lebanon and the real challenges might come from the economy, employment, financial sectors and stability of currency in post COVID-19 scenario in Lebanon.
Mr.Digambara Patra, M.Phil, PhD
Professor Department of Chemistry
American University of Beirut
Beirut, Lebanon
Web: https://myprofile.aub.edu.lb/dp03