Saroj K Behera from Fountain Hills, Arizona, USA, recounts circumstances that allowed him to take up citizenship outside India. However, his love for motherland and concern for its people make him a true Indian to the core.
I was born in Mahichala, Kalahandi (1942), amidst call for Gandhiji's 'Quit India' movement. After elementary school studies there I went to middle school at Charbahal, my maternal uncle's village. Dhabaleswr Behera was a tough headmaster there. Then I went to BM High School in Bhawanipatna in 1954 to join Class VIII. I passed High School in 1958 with a first division. My science teacher Vishnu Prasad Jena of Bolangir had joined the school about six months before. I was impressed with his teaching methods, his dress sense and his personality. He was my mentor who transformed me into a brilliant student.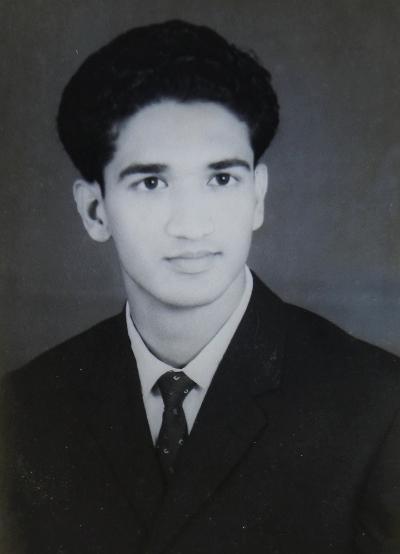 Then I went to Parlakhemundi and to Ravenshaw College to finish B.Sc. (Hons) in 1962. My elder brother Dr. Gopabandhu Behera advised me to study engineering although I was interested to pursue post graduation in Physics. He had applied to IISc, Bangalore, on my behalf. I was surprised when I got a call from that institution. I just couldn't miss this opportunity. So, I went there and graduated in engineering (1964). In those days 50 percent of engineering grads went abroad for higher studies. So, we applied to several varsities in US and Canada. University of British Columbia gave us admission, a scholarship and paid for our travel charges. I along with Ashok Kakar of Punjab and Ainul Akhtar from Cuttack went there.
I started as an engineer in Canada and then moved on to California, USA, working for Xerox Corp. In 1983 I moved to Northern California, Silicon Valley. I worked for several small and big companies including two start-ups in the Silicon LSI chip technology. I retired in 2001. The same year my son got married to Millie. We had 22 of our relatives who attended the wedding. Then we moved to Malibu for ten years before moving to Phoenix, Arizona in 2010. This move helped us stay closer to my son's family with grandchildren — two boys and two girls.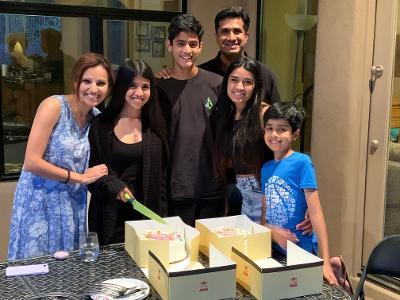 Life has been good to us all the time. We have lived here well, happily and with contentment.
People often ask me why I left my home land and settled in the US. Yes, I have lived here for 45 years and accepted its citizenship. I lived in Canada for 10 years, including four years as a varsity student and last six years working as an engineer in Atomic Energy of Canada and Microsystems International in Ottawa. The last four years in Ottawa was enlightening. I worked on Semiconductor Technology.
In the 1970s science and technology were state of art subjects. Hence the attraction to stay here. The simplicity of life in North America based on Equality, Justice and Availability of opportunity were the primary driving forces for me to stay here. At that time India did not have this technology. Had I gone back, I would have joined either a metallurgical factory or become a teacher in some Indian university. I did not want to accept that. It was certainly a troubling decision. It did bother me and my wife to come to this conclusion. This decision did not in anyway diminish my love for India or her culture and philosophy.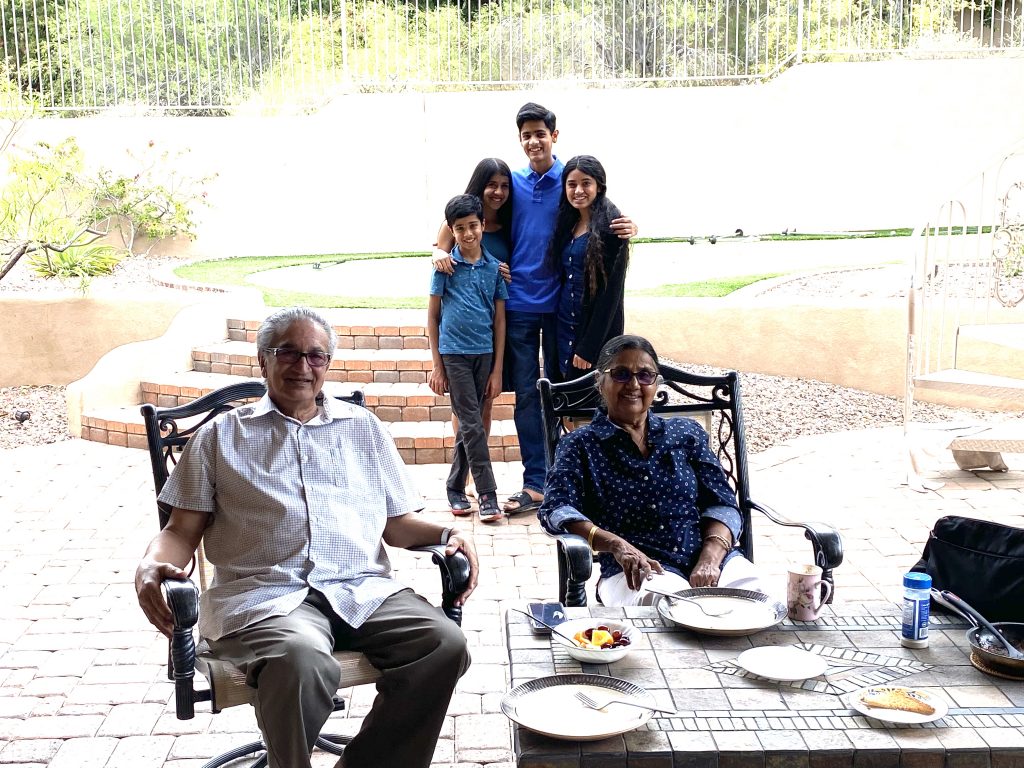 My Challenges
I was flying from Calcutta to Hong Kong when I saw a big airplane — BOAC (British) Boeing 707 for the first time. Then we flew in a Comet Jet from Hong Kong to Tokyo. Comet was the first commercial Jet introduced before other companies came to picture. In Tokyo we had to stay for 24 hours. The airlines accommodated us in a five-star hotel — Hotel Hilton — that had all modern amenities. For the first time in my life, I saw hot and cold water supply, a commode and a black and white TV. Of course, I had no idea how to operate them. It took me more than an hour to make use of these amenities.
I and a co-passenger decided to take a tour of Tokyo. The hotel arranged a taxi for five hours to tour around city for just $14. We saw many Buddhist temples, parks, and a huge shopping centre in Ginza. Ultimately, we returned to the hotel before we set on a flight to Vancouver, Canada. The university had arranged a host family (Ken) to take care of me. Ken was a graduate student who picked me up, took me to the dormitory after some fast food and I went to sleep quickly. Then there was a knock on my door. When I opened, it was Ken. He came to invite me for dinner at his house. He said it was 8 pm. I looked outside and it was still bright and sunny. I just couldn't believe it was 8 pm. It was September and the sun set there at 10 pm. This baffled me.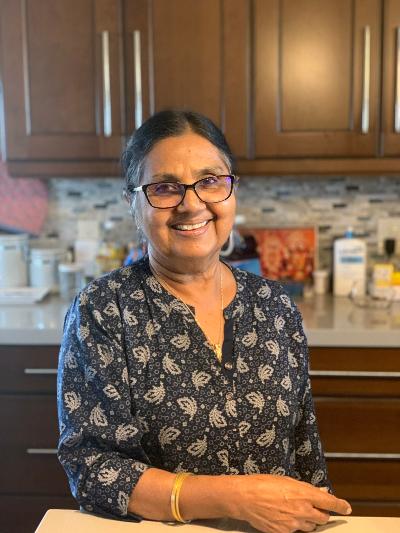 The dormitory food was not very great. For the first time, I realised that rice is not the main item on the plate. Milk, however, was abundant. Everybody got their own tray of food and at the end had to take it back to the cleaning area. To do your own things was something new and a worthwhile experience. The food was dominated by meat, which I didn't like. The substitute was cheese, which was qually boring for me. It took almost a year for me to get used to the food in Canada.
The International House in the varsity was a great centre for foreign students. They had arranged lectures and family visits. I participated in many of these activities. In the beginning we were asked to talk about India and her culture and philosophy. I was confident that I can go through this easily. It turned out that I was totally ignorant about India. I felt ashamed and was determined to do a better job. I took several classes from the Asian studies department of the university for next two years. I studied Indian History, Hinduism and Buddhism. That was very satisfying.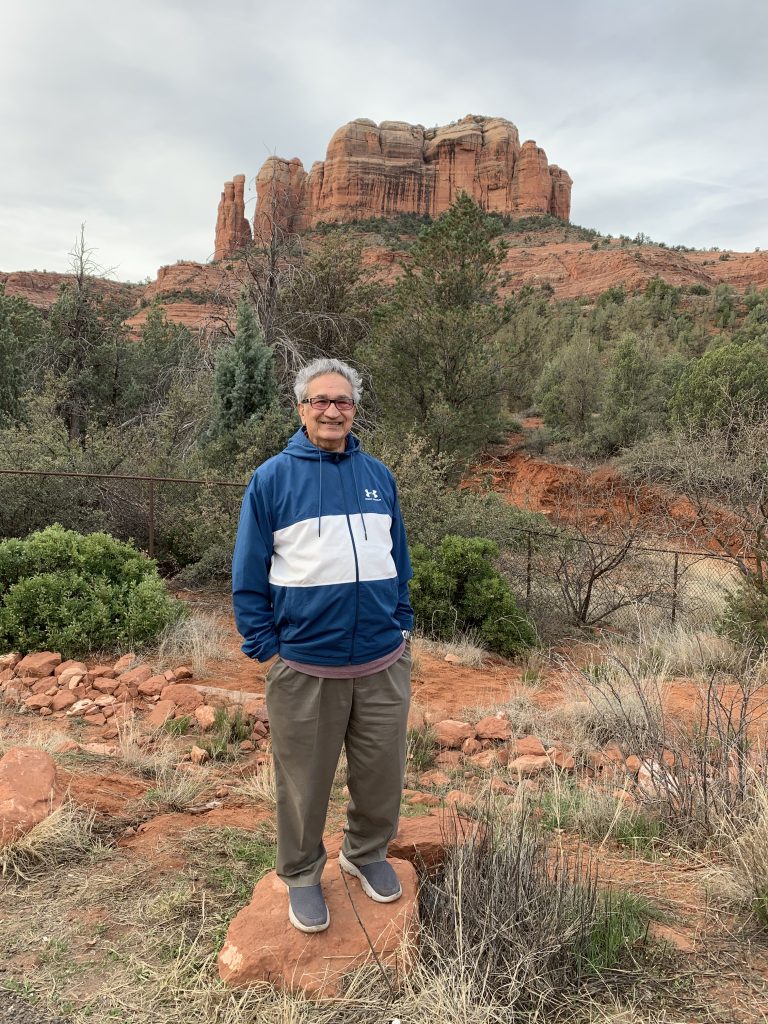 Indian Connection
We used to visit India every four or five years basically because of the financial costs. As student I used to get $ 300/month and when I started working, I got $1000 a month. But we managed well and led a happy life. After my retirement in USA we visited India almost every year for two to three months. We spent a lot of time with parents and family members.
Indian philosophy, culture and the society are unique. We were ruled by foreign cultures from time immemorial. The Moghuls and the British did the maximum harm by instituting policies to destroy basic cultural and social principles. I feel very strongly about this.
One fundamental behaviour in Indian culture is the unconditional love and respect among relatives and friends. I miss that here. The western standard behaviour is transactional based on gain and loss. Not so in India.
The Basic Difference
There are some fundamental differences between the Indian and western culture. My opinions are based on my age and experience. Ours was a period of transition from the colonial rule to Independent India.
1. In the new situation, all activities and services required personal attention or supervision through somene you know.
2.The quality of service is always questionable and you have to watch out.
3. The legacy of the British Raj in India was that officers are treated like gods who are all powerful.
4. People started looking down upon people of lower status.
5. People tried to find ways and shortcuts to become rich by hook or crook.
6. Elderly people are being neglected.
7. None-caring for older people.
8. Universal good has become secondary to personal good.
9. Petty corruption at all stages of life in the society has become evident.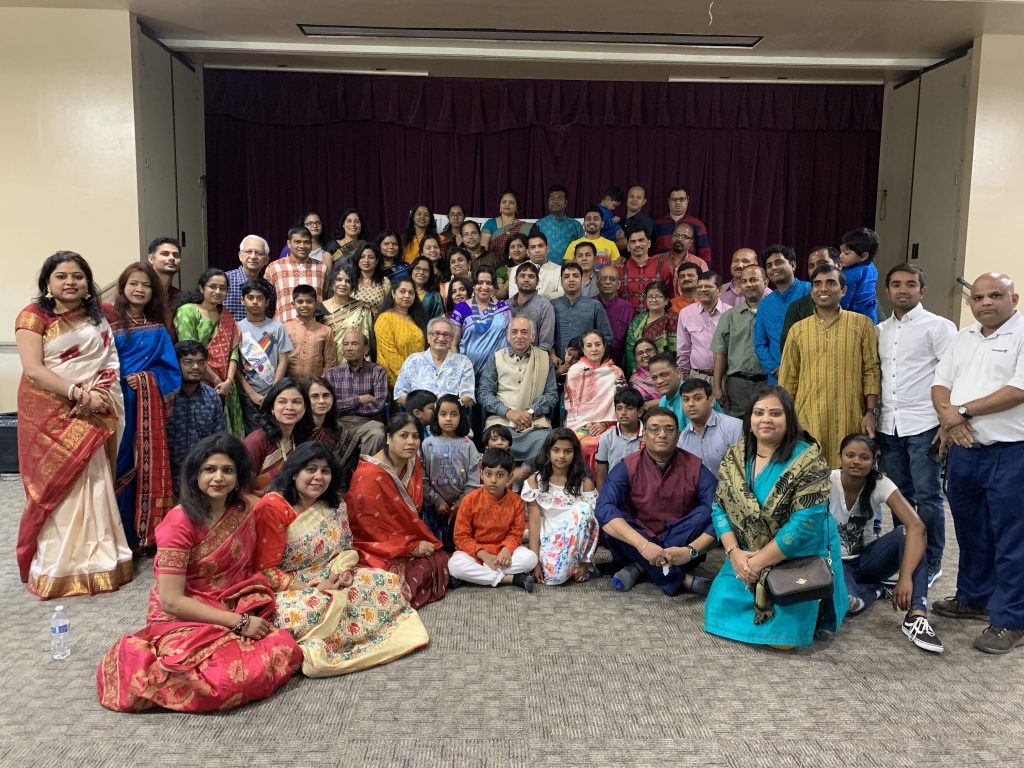 My Dream for India
Yes, I think, India's asset is its people. The development of this resource requires investment for developing skills, Quality Education and professional training. The present government seems to approach that line of thinking and it is very positive. The people are very intelligent. They are hard working and are good in multi-tasking. Hence training and education is vital to India's success.
Non-resident Status
People in this country often respect Non-Resident Indians (NRIs). I do not attach any importance to such vague glorification. NRIs of my generation who came to foreign countries for education stayed on for one reason or another. Now, there are many varieties of NRIs who come to work from day one. Some are very successful and others are not. My measure of respect and success is for one who has assimilated the cultural values of both cultures and excelled in life. So, there you are.