Phanindra Pradhan
Junagarh (Kalahandi), Feb 12: The three-day-long National Tribal Folk Dance & Folk Music Festival, which is being held at High School Play Ground, Junagarh here, was inaugurated by Minister of Energy, Industries, Micro Small & Medium Enterprises, and Home, Captain Dibyashankar Mishra in the presence of Sarat Chandra Srichandan, Additional District Magistrate Kalahandi, Uma Shankar Kar, Senior Journalist, Prabodh Ratha, Secretary, Odisha Sangeet Natak Akademi on Friday evening. Meeting and cultural programs were anchored by Susant Padhi.
The Tribal Folk Dance & Folk Music Festival is being organised jointly by Eastern Zonal Cultural Centre, Kolkata and Ministry of Culture, Government of Odisha in collaboration with Department of Odia Language, Literature & Culture, Odisha, Odisha Sangeet Natak Akademi, District Administration & District Council of Culture, Kalahandi.
The Dance & Music Festival began with Bhortal dance, which was performed by artists from Assam. The performance by the Bhortal dancers from Assam made the audience spellbound. Besides, Kharswan Chhau of Jharkhand and Raibenshe of West Bengal enthralled the audience.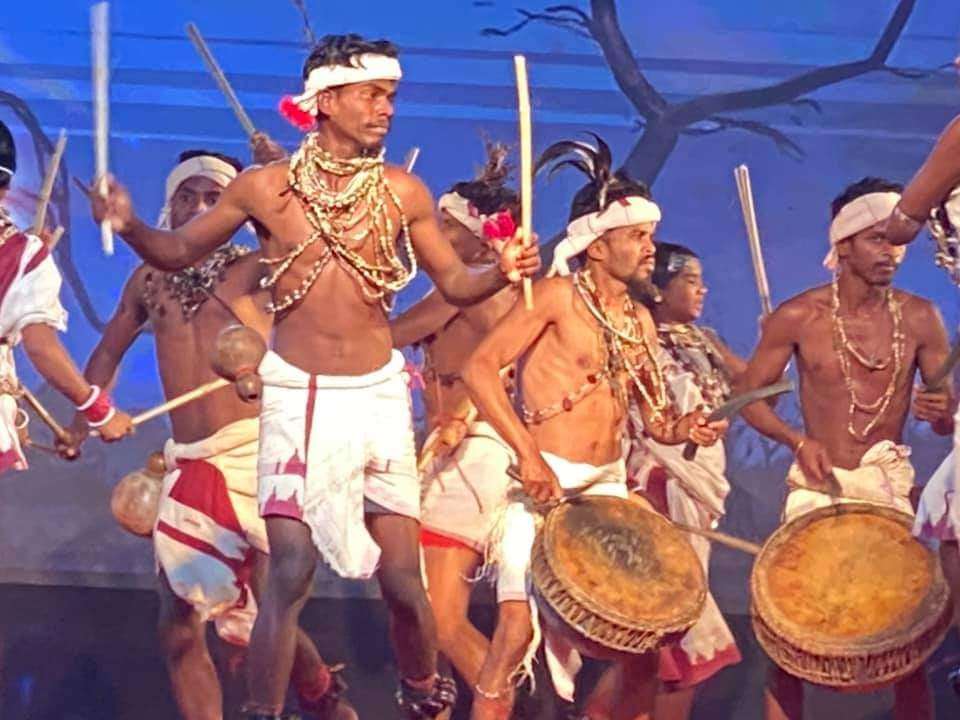 This apart, artists from Bhadrak and Koraput, both in Odisha, performed Moghaltamsa and Durua Nacha respectively.
On the second day of the festival, while the artists from Assam will perform Bodo dance, artists from Jharkhand and West Bengal will perform Paika dance and Nritika Ballete respectively. The artists from Odisha's Kesinga and Malkangiri will perform Bajasal and Koya Nacha respectively.
On the concluding day, Bhojpuri dance, Purulia Chhau, and Bihu will be performed by artists from Bihar, West Bengal, and Assam respectively. This apart, Dhemsa dance and Sambalpuri dance will be staged by the artists from Odisha's Rayagada and Balangir.