A few days ago, Prime Minister of India Sri Narendra Modi took a jibe in the parliament stating that few people are Andolanjivi, who are in reality Parjivi. The Prime minister is right in his political assessment as since the past six years a section of the same people is being noticed in all kinds of protests in India. These personalities are routinely appearing in the media, TV channels as well as in court for various issues irrespective of their expertise. Indeed, all of them have some political linkage and interest, one can say, they are political activists and are associated directly or indirectly with various political parties.
Let us accept these Andolanjivi as political workers. In any democracy, such people have right to get indulge in similar kinds of political activities if it does not violate the democratic framework. One would also expect such political workers to be part of any protest ecosystem when the opportunity arises. Thus, one may disagree with them but can't mute them. The best solution for it to counter them politically with debate and discussion as Prime Minister Modi rightly did so.
However, one thing is important that these Andolanjivi cannot be the sole cause of the protest. They need some discontent of a section of people in the society that can be used to fuel their political interest in the form of a protest. Now let us explore to identify the discontent and the people having this discontent. By this time, it is clear that the farmer protest is not a nationwide protest and limited to Punjab, Haryana, and Western Uttar Pradesh. In earlier opinion here (Link1: https://www.samacharjustclick.com/featured/why-are-farmers-from-punjab-haryana-protesting-and-why-farmers-from-odisha-west-bengal-ap-bihar-should-not/ ) it was emphasized how farmers in Punjab's are taking advantages of paddy procurement by the Government of India against the interest of other paddy cultivating states.
Interestingly, two statements in the past two weeks have solidified this argument further. First, one of the senior ministers Sri Nitin Gadkari of the Government of India in an interview confirmed that the Minimum Supporting Price (MSP) rate by the Indian Government is higher than the minimum international price, which is in the same line of earlier analysis here (Link2: https://www.samacharjustclick.com/featured/the-protest-of-self-interest-politics-paddy-procurement-and-punjab/ ). Thus, if private players buy paddy using the MSP rate, then presently non-Basmati rice will not be competitive in the international market for export. Thankfully, the updated data indicates this year, 2020-21, the export of non-Basmati rice has already touched a record of 1 crore tons, the highest ever. And this amount is in excess production of what India's needs for her consumption in addition to 20-30 % excess for food security.
This exported non-Basmati rice must have also been purchased by private players at lower than the MSP rate. The second statement came from Sri Rakesh Tikait, the spokesperson of the Bharatiya Kisan Union (BKU), who has been the focal point since his emotional burst on January 28, 2021. While arguing for MSP, Sri Tikait mentioned in one of the online interviews that a huge amount of paddy is transported from Bihar and Uttar Pradesh (UP) to Punjab by trucks.
This statement appears well known but acknowledges somehow the hidden truth of the farmer protest in Punjab. Paddy transportation from UP and Bihar tells that these grains must be purchased cheap, lower than the MSP rate by private players, and some third players like agents are involved who purchase paddy in Bihar/UP, transport them to Punjab, and sell in Government in Mandis of Punjab in MSP rate.
This is not possible without the involvement of local/Punjab farmers and Arhatiyas as the farmer must register for procurement through Arhatiya. Therefore, millers, Arhatiyas, and some local Punjab farmers could be a shareholder in the illegal profit-making procurement process. Indeed, few newspapers have earlier exposed some local agents in Bihar/UP who sell to Arhatiyas after buying paddy 40-50 % lower than the MSP rate. Punjab State Government data shows the average yield of paddy per acre in Punjab was about 26-27 quintal per acre from 2017 to 2020.
Using this data total paddy production in 2019-20 should be 1.6 crore tons, out of which 10-11 % are normally purchased by private players for premium quality like Basmati at a higher than MSP rate. Official data also tells that Government procures about 89 % paddy of Punjab. Besides, many farmers keep some of the paddies for their consumption. So, Government procurement from Punjab during 2019-20 should have been about 1.45 crore tons, but in reality, during this period it was 1.62 crore tons.
Many reputed newspapers have been publishing that in UP/Bihar paddy is purchased at Rs 700/- to 1,100/- per quintal whereas it is Rs 1,868/-in Mandis in Punjab, which is at least about 70 % higher. Hence, there is a huge amount of business involved in this illegal procurement.  This year's farmer's protest has made it further worst as the Government of India has increased procurement about 25 % to 2 crores of tons of paddy from Punjab in 2020-21. Unfortunately, this increase was at the cost of farmers in Assam, West Bengal, and Odisha where the Government of India has reduced 95 %, 76 %, and 35 % of paddy procurement, respectively, in 2020-21 compared to 2019-20 despite this year production was higher in these states.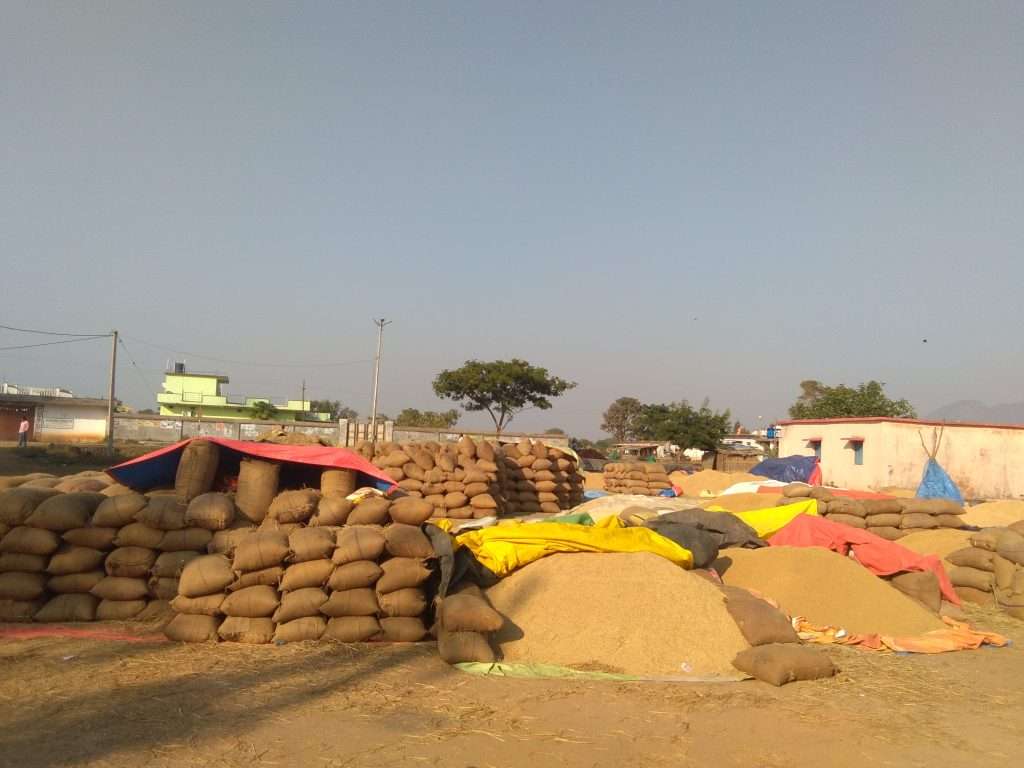 This is rubbing salt to a serious wound because Government already does not procure from these states as they deserve. For instance, West Bengal produces more than 3 crores of tons of paddy, much higher than Punjab's 1.6 crores but the Government merely procured 27 lakh tons (less than 10 %) in 2019-20 and 6.5 lakh tons ((less than 3 %) in 2020-21. Similarly, Assam produces more paddy than Haryana, but Government merely procured 3 lakh tons in 2019-20 and 0.2 lakh tons in 2020-21 from Assam whereas 64 lakh tons in 2019-20 and 56 lakh tons in 2020-21 were procured from Haryana.
This establishes preferential and extraordinary treatment towards paddy farmers in Punjab and Haryana at the cost of paddy farmers in the East and Southern parts of India. Moreover, since the last 3 years, average paddy production in Punjab has not changed much and it must not have increased substantially this year, that too 25 % increase in paddy production is not possible at all. This year's increase in paddy procurement in Punjab has actually not benefited genuine farmers rather it has benefited huge illegal racket by agents like Arhatiyas.
Till today no protesting farmer leaders can explain what is/are in the three farm laws that are against their interest. But here in this illegal procurement racket, there is a reason. The new farm laws allow farmers to sell paddy and any other agricultural produce anywhere in Mandis within India, so there is no state boundary for procurement, unlike the existing one. When farmers from UP/Bihar will be able to sell in Mandis in Punjab as per new laws, then they would prefer not to sell to local agents/Baniya that will finally end up with Arhatiyas in Rs 1100/- per quintal (instead, they will pay the transportation cost and sell at a much higher price which is Rs, 1,868/- in the Mandis of Punjab).
Of course, this would eventually make agents, Arhatiyas, Millers and involved farmers lose their huge illegal income. It will also bring competitiveness to the preferential treatment that Punjab and Haryana paddy farmers are enjoying for decades from the Government of India. Thus, it is highly suspicious that these people might be instigating and are behind the farmer protest. It is also a matter of investigation whether these illegal money makers are funding those protesting leaders in western Uttar Pradesh, Haryana, and Punjab. 
(The views expressed are the writer's own)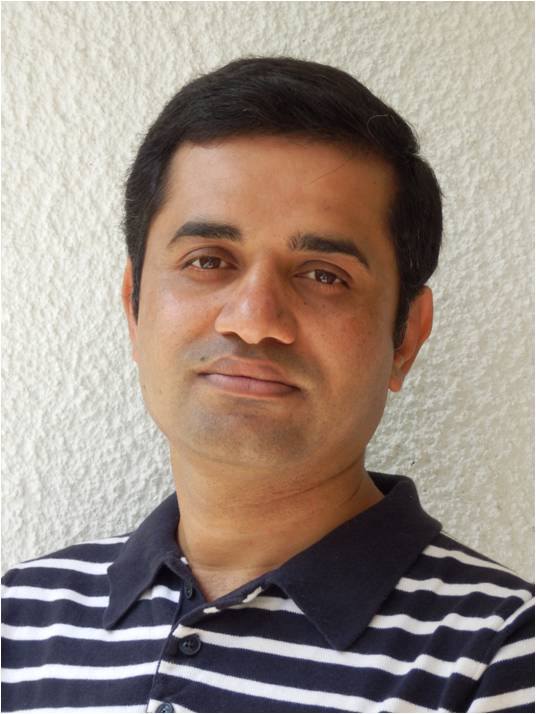 Digambara Patra, M.Phil, PhD
Professor Department of Chemistry
American University of Beirut
Beirut, Lebanon
Web: https://myprofile.aub.edu.lb/dp03
( Images from the net )