"Ji Jagithile Barse…"
New things are always welcomed with a celebration for all. And, Nuākhāi is a celebration of partaking or eating new food generally observed by people of West Odisha in India. It is observed on panchami tithi (the fifth day) of the lunar fortnight of the month of bhādraba (August–September), the day after the Ganesh Chaturthi festival. Nuākhāi is the most important social festival of West Odisha and adjoining areas of Simdega in Jharkhand, where Odia people dwell.
Nuākhāi is a mass-festival. All the families of all the caste and communities observe this festival on the same day and time. The whole event of nuākhāi may be discussed in a chronological order, first is beheren (announcement of a meeting to set the date), second is lagna dekhā (setting the date for the observation), third is dakā hakā (invitation to the family members who are in foreign lands), fourth is saphāsuturā and lipāpuchhā (cleaning household, apparels, and artifacts), fifth is ghinābikā  (purchasing new clothes, earthen utensil to prepare nuā, and other food items), sixth is nuā dhān khujā (looking for the new rice), seventh is pidar pujā (offering nuā to the village and family deities, and god-goddesses), eighth is nuākhāi (taking nuā all family members together, in someplace all the villagers takes it in a commune and performance of songs and dance), and ninth is  juhār bhet (respect to elders and giving gifts)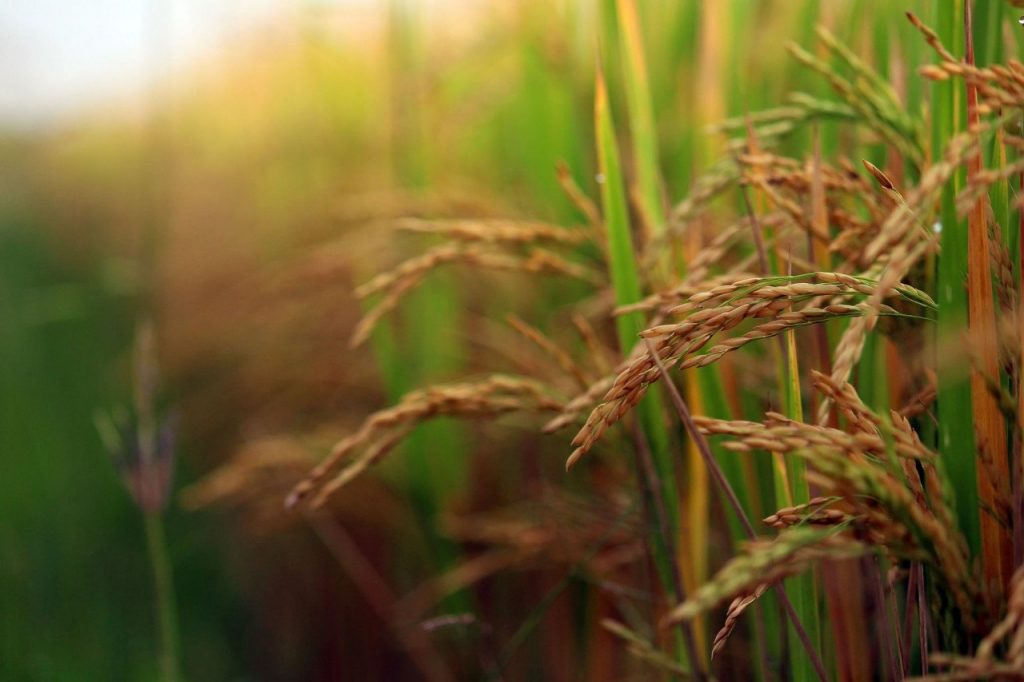 First, the siāns—the elders, and society members like gauntiā, ganā; and cultural representative like pujāri fix the date in between the bhādraba sukla pratipadā to Purnimā (full moon), and it was observed in the tradition as per the convenience of local people. But, now it is observed on the next day of Ganesh Puja the bhādra sukla panchami as the government of Odisha announced the same in 1991.
Family members, those who are staying in foreign lands are informed and invited to take part in the celebration. On the very day of nuākhāi elders from the family collect un-harvested new paddy directly from field and kure patar (conessi leaf). All the family members put on new clothes at least if there are no financial restrictions. Both the women and male members' prepare nuā i.e. flattened rice from the new rice and mix with the new or old flattened rice purchased from market adding jaggery, coconut, milk, ghee etc. The prepared nuā is first offered to the family god and goddesses by the head of the family.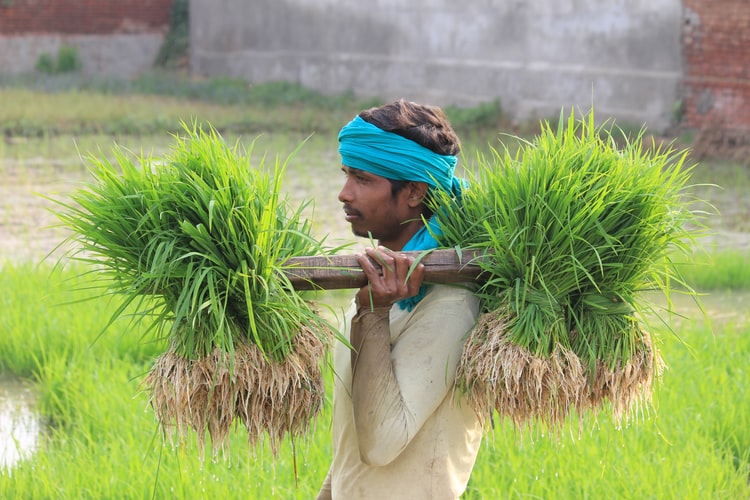 It is important to mention that nuā is never prepared or served in used utensils; it is always served in kurei leaf only. In some families or a group of people simel (flame of the forest), bheluā (phobi nut), sāla (sal), mahul (mahua), and sāru (arum) patar are also used accordingly their age-old tradition. The nuā also offered to the village god and goddesses by the village pujāri or jāni separately.
Then all the members partake the nuā together and greet, shows respect for each other that is generally known as nukhāi juhār. People also exchange nuā with each other family and friends. But no nuā is exchanged that offered to the family god goddess, even there is a restriction to share the same with a married daughter as it is the prasād of family god-goddess and they are different from family to family.
The next day of nuākhāi is known as bāsi. Bāsi is a great day of enjoyment and merry-making. Non-vegetarian food is prepared in almost all families; also all are socially allowed to consume alcohol, especially those who are in the habit. On this day people visit the rest of the folks, elders house and show their respect that is called nuākhāi bhetghāt, or the juhārbhet. Songs, dance, games are performed.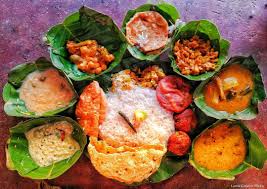 It has been discussed that the origin of this festival dates back to 12th century AD when the first Chauhan Raja Ramai Deo ruled the region. He is said to have established the princely state of Patnagarh at that time which is now an integral part of West Orissa's Balangir district. During this period of state formation in West Odisha, nuākhāi as a ritual festival played a most important role.
The Chauhan rulers borrowed and adopted the tribal tradition of nuākhāi. They developed this nuākhāi concept, popularised and spread it, and adopted dhān-nuā in different parts of their kingdom. Still, nuākhāi is a tribal or agrarian tradition of West Odisha. Because not only dhān-nuā is celebrated here by tribal communities, other neighboring communities celebrate ām (mango), semi (broad beans), makā (corn), kendu (fruit of coromandel ebony), kāndul (pigeon pea) and māndiā (finger millet) nua.
There is two interesting myth documented by Verrier Elwin in his Tribal Myths of Orissa published by OUP from which the possible source of origin of nuākhāi may be traced. "In the days when there was no grain, people had to live on roots, fruit, and flowers. But when the population increased, Bura Pinnu brought every kind of seeds and gave it to Semakupli and Gudabodo and said, "Go to Oringbali Hill and cut your clearing and sow seeds of every kind of crop. For rice make fields below the hills. Then you will have every kind of crops".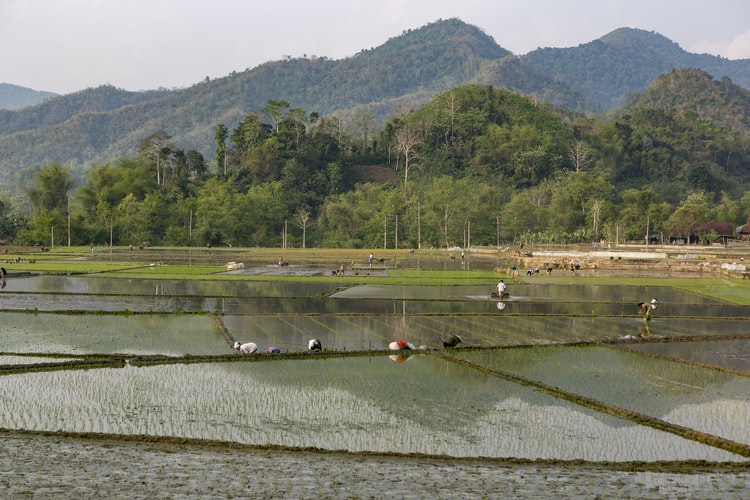 The next year Bura Pinnu called the other farmers and gave them seeds. After this, people began to eat grain" (Elwin 1954, 164). It is a Kondh myth that Elwin collected from Koraput. The other myth is from the Kamar community of Kalahandi, "At the very beginning when the world was made men went to Bhagavan and begged him for food to eat. Bhagwan said, 'Go to the banks of the great lake. There lives a Nirakar Swami ask him for what you need. I am busy with my own work".
Men accordingly went to Nirakar Swami and said to him, "We have nothing to eat or drink; give what we need." The Swami said to his wife Nangin, "Give these people something to eat and drink." Nangin made some rice with her own hands and said to it, "Go with the men and fill their bellies." Rice asked her, "How am I to fill their bellies?" She replied, "They will husk you and cook you and eat and their belly will be full of you." Rice replied, I will not go alone, for they will finish me too quickly." So, Nangin made every kind of pulse and millet and sent them with rice and men fed on the food and filled bellies (Verrier Elwin 1954, 163).
Nuākhāi is a way of showing gratefulness to the aran— the food grains, gratefulness to gods and goddesses of the family and villages. It is an occasion to be united. People lay their differences to rest and start relationships afresh, all differences are discarded. The elders bless their younger and wish them long life, happiness, and prosperity. Even the brothers or the family members who have differences within them also celebrate the festival under the one roof.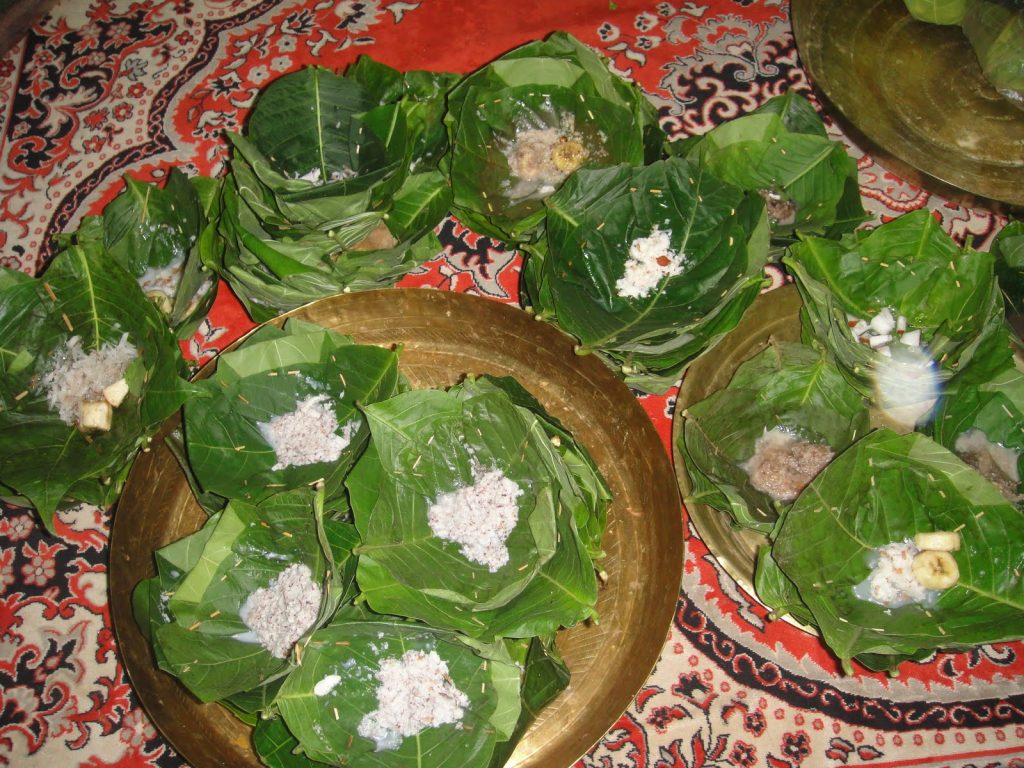 Nuākhāi is the home-coming time for persons, who have left their native places in search of better life or prospects. Nuākhāi reunites them with their family and it holds significance for them. It is an annual opportunity for them to get together with the extended family, they say that "ji jāgithile barse" which means if alive, then the same occasion may come after one year".
People are re-introduced with their family order and respect elders with paying obeisance along with the tradition. It creates a cohesive force for social harmony and solidarity, reinforces the hopes and aspirations of people, their relationships are renewed and repaired to a great extent.
It is needless to mention that if someone has passed away in a family, no nukhāi is observed in the village till all death rites of purifications finished; in some cases, the celebration is dropped for the year.
(The views expressed are the writer's own)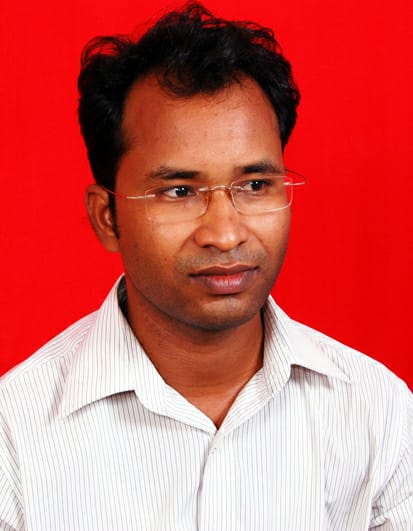 Dr.Sanjaya Kumar Bag  
Koksara, Kalahandi, Ph.D. on folklore studies from the Department of Modern Indian Language and Literary Studies, the University of Delhi. Presently he teaches Odia in the Eastern Regional Language Centre, Bhubaneswar, Odisha.