Nuakhai is a mass and the most important festival of western part of Odisha. This festival is associated with Agriculture – mainly paddy cultivation. When the first paddy is harvested, it is offered to the family deities, ancestors of the family, Grama Devis and above all to Goddess Mahalaxmi. Naukhai means – eating of new grains from new crop of the year. It is called 'Nabarnna' also. 'Arnna' is the Sanskrit word for food. The importance of Arnnacannot be undermined in human society. There is a sloka in Bhagabad Gita:
Annadbhavantibhutani
Prajanyadannasambabhah
YajnadParjanyaSambhava
Yajna Karma Samudbhavah
It means – from food life originates, by rain food production is possible, by the performance of yajna clouds are formed, and finally from the Karma of man yajna is possible. So, food is the primarypre-requisite of human life. In Upanishads, food (Anna) is considered as 'Brahma'. Hence the importance of Nuakhai.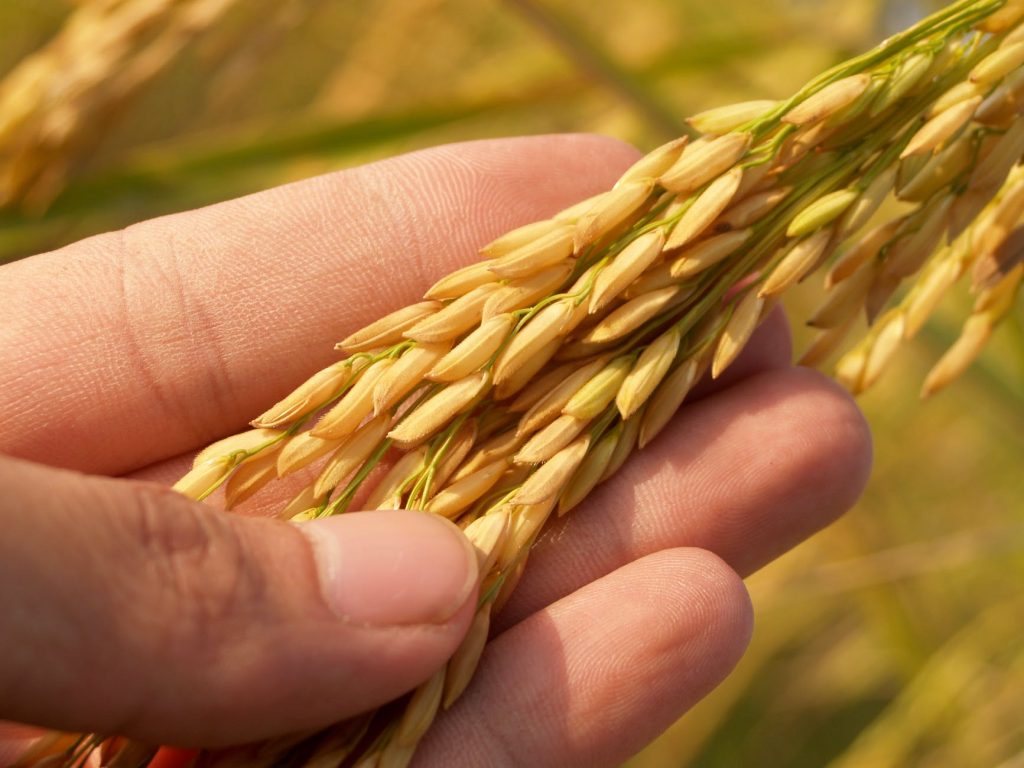 Nuakhai is celebrated on the day aftermath of Ganesh Puja, i.e. Panchamitithi of Suklapaksha (second fortnight) of Bhadraba month. In local, language, Bhadraba month is called 'Bhudo maash'. Before a week, the houses are cleaned and family members who reside in distant lands are informed to come. All members of the family mingle on Nuakhai day. The eldest member of the house worships and then distributes new anna to other members of the family. Other members pay respect to the eldest member by bowing down touching their feet.
This is a very good tradition of Western Odisha. Social harmony is indicated here. House is a heaven. Family is heaven. Nowhere else in the world it is seen. The Mauryan emperor's ideal – respect for elders, is implemented here. A sense of brotherhood also prevails in society. The ritual of Nuakhai is not important; its hidden and underlying ideals are of paramount importance.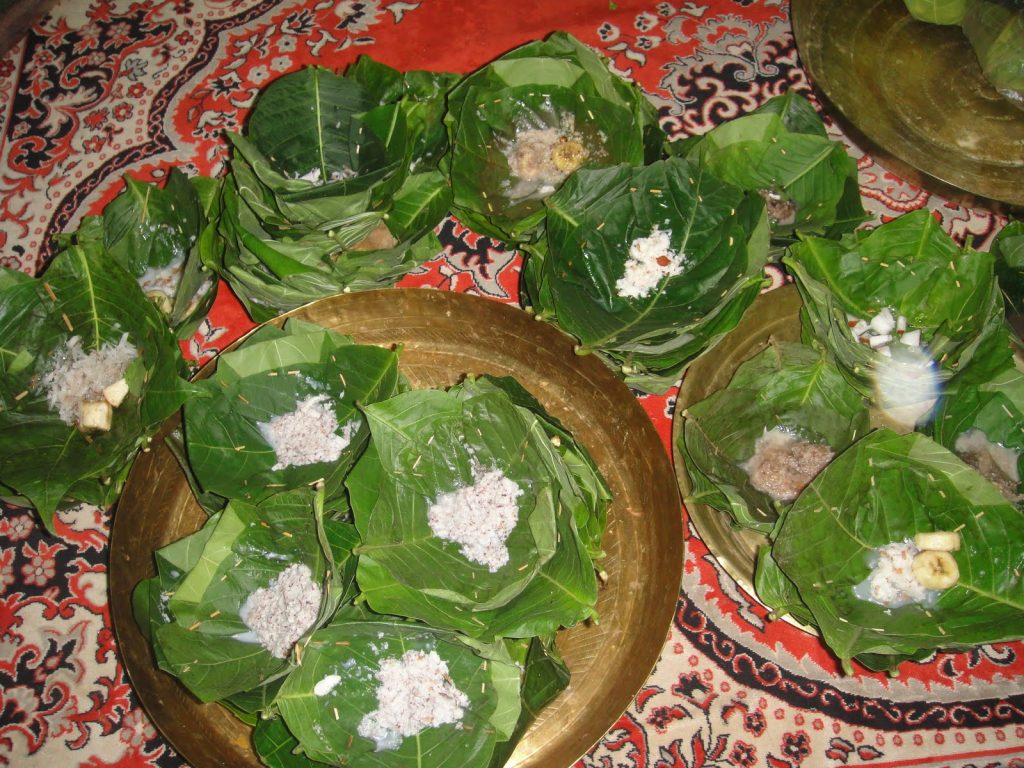 Now a question comes to mind – when did Nuakhai originate in the western part of Odisha? As Nuakhai is associated with paddy cultivation, itcame into being when first paddy was cultivated in this area.
According to Sambalpur district Gazetteer paddy was cultivated in Kotterbuga area of Kuchinda sub-division of Sambalpur district. A relevant passage may be quoted here:
"At the village Lasa in Kuchinda sub-division two implements of polished stone celt type have been discovered. These implements signify a change in the life of the prehistoric man from that revealed by the Katterbuga specimen. The polished stone cell culture is that of a primitive technological specialization and as during that period man no longer depended on nature for food and became himself a food producer. It marks the beginning of a new age".
That means in pre-historic period paddy cultivation and other food crops were started. So Nuakhai started in prehistoric period in Sambalpur district of Western Odisha. In the food producing stage of civilisation Nuakhai was started. Shakespeare in his play – As you like it has mentioned about 'golden time'. Golden time means time when man had not to work for food. Food was abundant in nature. But later on man passed from food gathering stage to food producing stage. At this transition phase Nuakhai appeared on the scene.
Nuakhai not only manifests a sense of gratitude to Gods and ancestors, it is a manifestation of man's purusharthas – Dharma, Artha, Kama, and Moksha – the four aims of life. In general sense purushartha means achievement by own labour and endeavour. Self-reliance is the other name of purushartha. So, by dint of labour man produced his own food and enjoyed a good life.
Nuakhai has much intrinsic merit. It is a moral boosting not only to peasant communities, but also to the general public of Western Odisha. On this day, they become oblivious of the outside world. They become immersed in song and dance. They meet with one another which is called 'NuakhaiBhet'.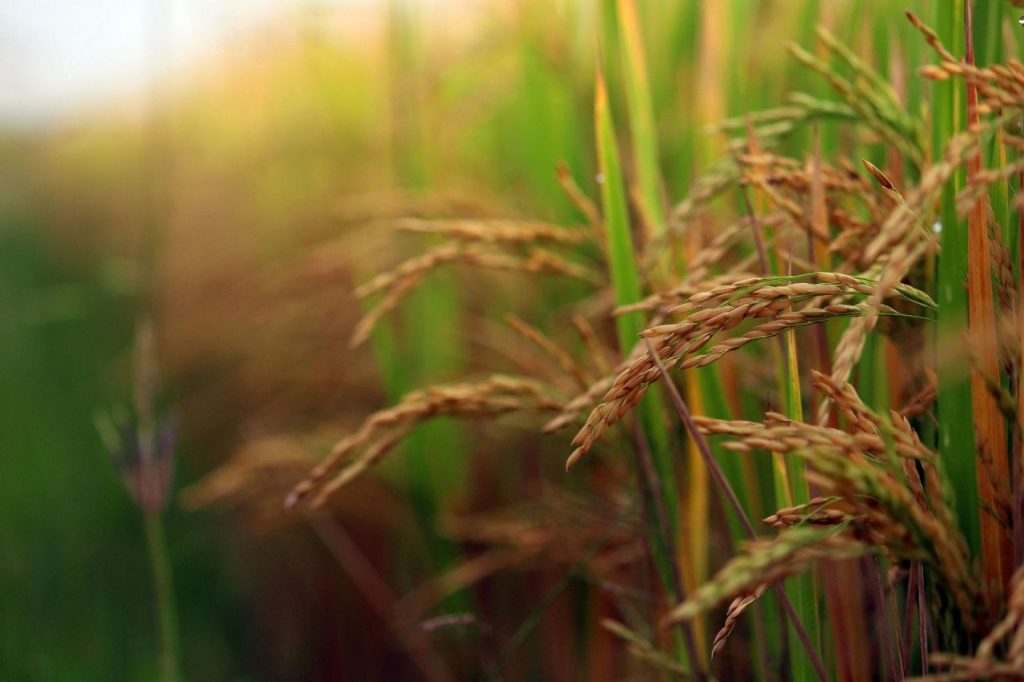 In the respective areas, people remain grateful to their Ista-Deva-Devis– Samaleswari in Sambalpur, Pataneswari in Bolangir, Manikeswari in Bhawanipatna (Kalahandi), Sureswari in Sonepur, Bimaleswar Mahadev in Huma, Jhadeswari in Dhama, Ghanteswari in Chiplima and Kapileswar Mahadev in Binka. So, an agricultural festival becomes a mass festival (gana parva) . Joy knows no bounds.
For a farmer, paddy is everything. It is his main subsistence. So, he expresses it in the Nuakhai festival. It carries a significant meaning for him. Society also offers him opportunity to go flamboyant at the festival of Nuakhai. Words cannot describe the inherent meaning of Nuakhai.
So,Nuakhai is a unique festival. So long civilisation is there; so long Sun and Moon are in the sky; so long human society is there; there will be festival of Nuakhai in Western part of Odisha. Very few will deny it.
(The views expressed are the writer's own.)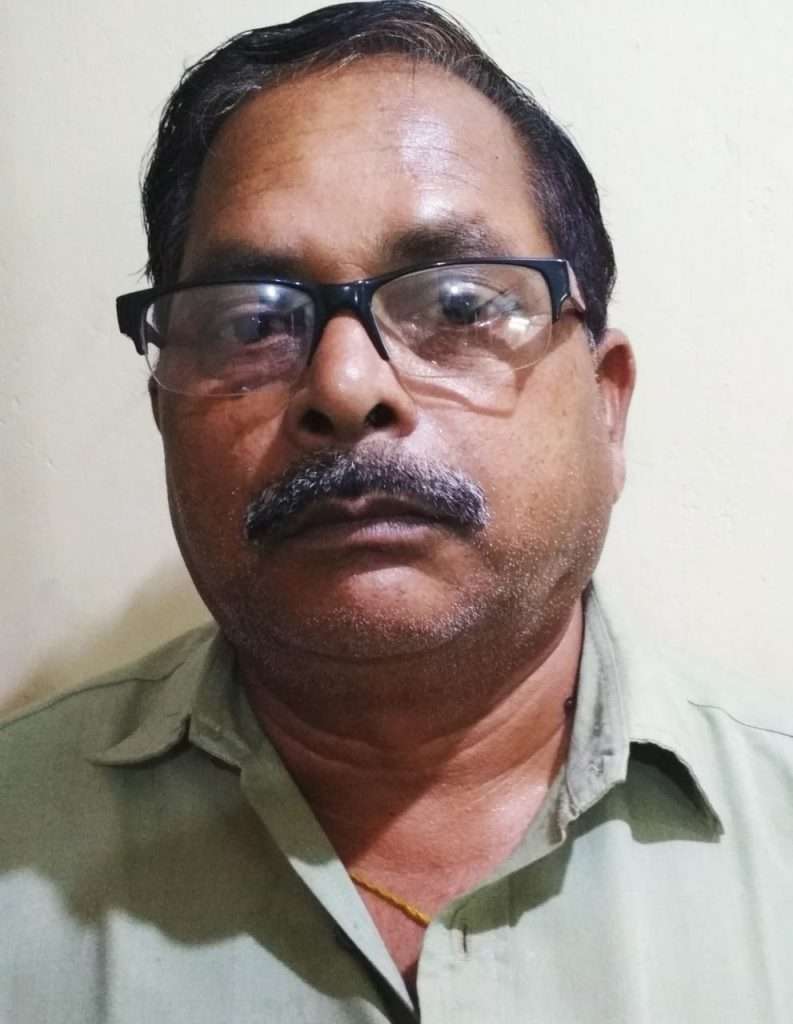 Radhakanta Seth is an Income tax officer in Sambalpur. He is a Freelance writer and his articles have been published in some Oriya dailies like Sambad, Samaj, Dharitri and English dailies like The Telegraph and in a sociological journal 'Folklore' published from Kolkata.
He can be reached at [email protected]
( Images from the net)