Pana Sankranti is the traditional new year in the Hindu calendar it is also known as Maha Bishuba Sankranti falls in the month of Baisakha. The festival is celebrated with visits to Shiva Shakti and Hanuman temple. People both in rivers. People organize mela tradition dance and acrobating performances. Special drinks called 'Pana' is prepared for open consumption. Pana is the source of this festivals name.
Pana Sankranti is celebrated as new year festival in south and south-east Asia as observed by Hindus and Buddhists as the day of Baisakhi Bhagali bihu (Assam) pahela baisakh (Bengal), puthandu (Tamilnadu).
In the Hindu mythology Pana Sankranti is the day of birth of Lord Ramchandra a major character in the epic Ramayan. Hanuman did a yeoman service to Ramacharndra in restoring Sita from Lanka. Hanuman is believed to be Chiranjibi (immortal) by the blessing of Rama. Having pleased with service Ramachandra asked for boon to Hanuman. Hanuman said- I should be alive as long as Rama name is there.
The character Hanuman is well known for sincerity boldness and truthfulness. No other character is equivalent to Hanuman. Hanuman stands out. We must learn from the Hanuman. Hanuman was the son of Anjana and wind god. Pana Sankranti focus mainly on Hanuman's birth day .
People of Orissa eat festival chhatua and drink Bela pana. The Bela pana is prepared with Bela milk, chhena fruits yoghurt cashews ritual observed during Pana Sankranti is Basundhara Theki. A water filled earthen pot with small pot hole the end is placed at the top of the holy basil plant so that water keeps dripping on the plant.
India is a hot country. Pana Sankranti indicates how to escape from the heat. Human society has organized festivals according to the needs of the season around the year. Pana Sankranti is one of them. On this day Jalachatras (free water supply) are started on the desolated roads to give water to the thirsty passers -by in the summer season. So Pana Sankranti can be called a festival of bonhomie is not it?
Yavat Rama nama sthasyati Bhutale. Tabat mama sariram astu. Ramachandra said- Hanuman you will live till end of one kalpa and after that your soul will merge with my paramatma. That means you will get moksha. Your soul will be liberated. Kalpante mama sajujyam prapsyse naatra sansaya (Aadhyatma Ramayana).
In the dwapara yuga Hanuman was requested lard Shri  Krishna to sit on the top of the Nandighosh chariot to  protect when needed. Hanuman accomplished that.    But at last he also submitted that he could not protect the Nandighosh  from karna's weapons. Arjun was astonished and said the Ratha still exists. But Hanumna said Shri Krishna has binded the Ratha with his maya rajju. This was proved when the Nandighosa Ratha blasted after the flag was taken out. But Hanuman had done his duty sincerely, although in another instances in the Mahabharata war, Krishna asked Hanuman to see where Jayadratha had been hidden in Dranacharyas Sakata vyuha. Hanuman admitted- he could not located Jayadraatha even from a bird's eye view. From his you imagine. How expert was guru Dranacharya in ancient warfare!
(The views expressed are the writer's own.)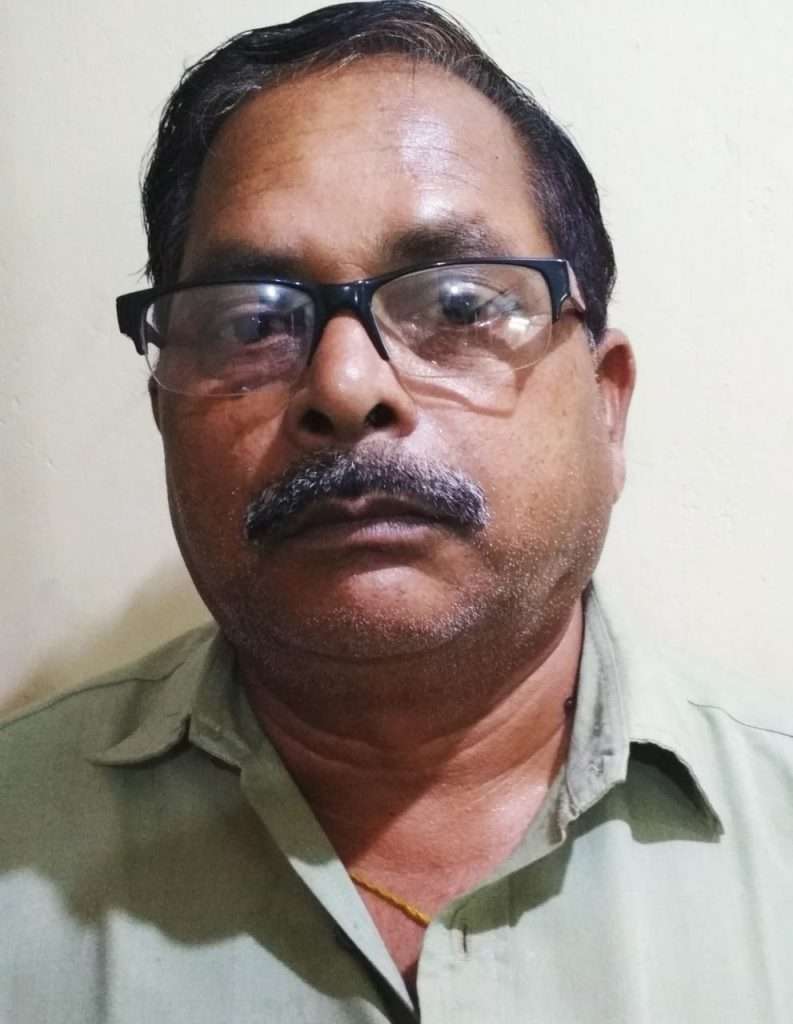 Radhakanta Seth is a former Income tax officer in Sambalpur. He is a freelance writer and his articles have been published in some Oriya dailies like Sambad, Samaj, Dharitri, and English dailies like The Telegraph and in a sociological journal 'Folklore' published in Kolkata.
He can be reached at [email protected]