Phanindra Pradhan
Sambalpur, Sept 29: Mothers across Western Odisha observed 'Pua Juintia' with religious fervour praying for long lives and well-being of their sons and daughters on Wednesday.
Pua Juintia, also known as 'Dutibahana Osha', holds special significance for the mothers of the region and marks the umbilical relationship between mother and her children. Mothers fasted for the entire day without even taking a drop of water.
The festival is observed on Ashwina Krushnapakhya Astami (eighth day of dark fortnight of Odia month Ashwina). On the day of festivity, a group of mothers gather at an open space in their respective localities and perform the puja in the evening.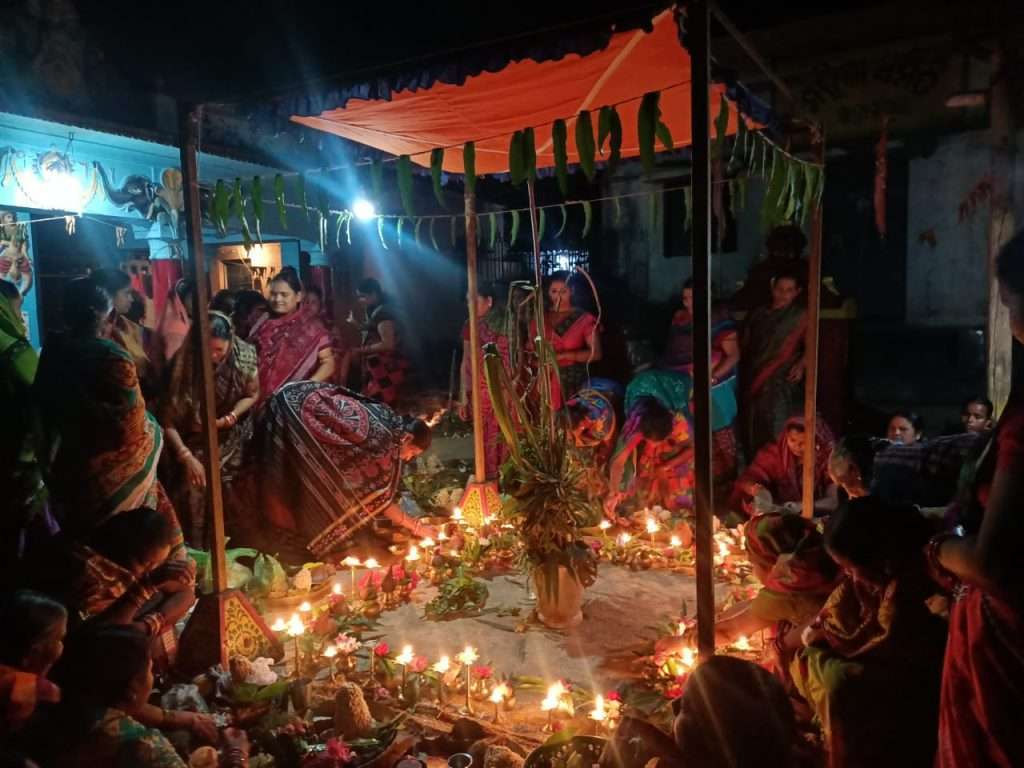 During the festival, Lord Dutibahana is worshiped at the open space, which is decorated with mango leaves and flowers. The mother worships Lord Dutibahana with 108 duba (strands of green grass) and 108 unbroken arua rice (non-boiled rice) wrapped in a fresh Sal leaf besides the juintia (thread), jugar (made of puffed paddy and jaggery) and tikhri (made of moong and sugar) as prasad. A similar wrapping is also made for each of the children and it is part of the offering to the Lord Dutibahana.
In the wee hours of next day, the mother takes a holy dip in the nearby river or tank and performs rituals on the banks of the river or water body by offering slices of cucumbers and chopped off kathi (Sal stick).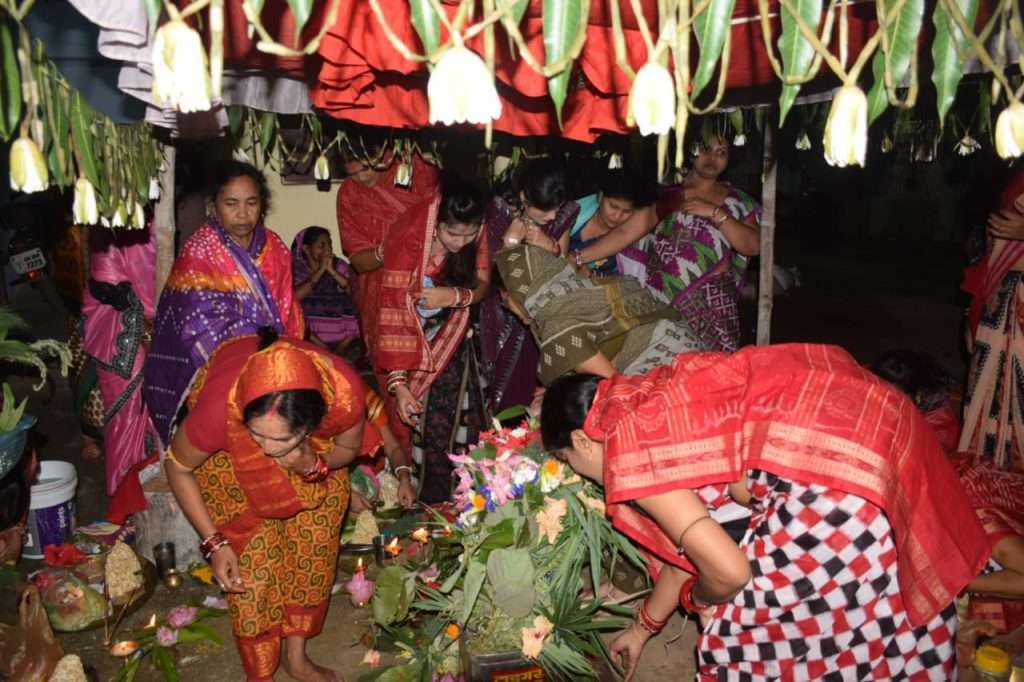 She breaks her fast in the morning and touches each wrapping of green grass bundled together and packed in a Sal leaf on their respective children from head to toe seven times. Touching strands of grass is the most important ritual of the festival as it is believed that it will protect the children from all ills and evils. After the ritual, juintia is tied on the wrist of the children besides delicacies and gifts are offered to the children. Following which, she breaks her fast. The woman, who takes the lead role in performing the puja, cooks a special mixed vegetable curry using 21 types of vegetable and fruits including coconut, sugarcane, peas, maize, apple, pumpkin and other vegetables and distributes it among the other members of the group.
Surprisingly, despite the onslaught of modernisation, the spirit and the intention behind the rituals has not diminished and reflects the bonding between mother and her child.