Similipal Tiger Reserve which comes under a biosphere was burning, since February, only after almost 10 days it could be contained. For all those who don't know Similipal, it got its name from 'Simul' (silk cotton) tree, and is a national park and a tiger reserve located in the northern part of Mayurbhanj district in Odisha. Forest fires are nothing new but to let it destroy a huge part of the reserve before gaining control over it says a lot. That the spread of fire was unprecedented and reaction and action of authorities was slow. I got to know about it though tweets and ever since have been following the news thread.I saw several environment activists' tweets who had put out images and videos of the fire that had affected eight out of 21 Similipal ranges.
The forest department of the state had to finally form a squad for each of the 21 ranges across the five divisions to monitor the situation closely. They took up the huge task of assigning 1,000 personnel, 250 forest guards 40 fire tenders and 240 blower machines into action.
So, why does the Similipalbiosphere reserve needs to be protected?
The need to be protected
Similipal is Asia's second largest biosphere. Ithouses about 3,000 species of plantsand 94 species of orchids. The fauna has in its list 12 species of amphibians, 29 species of reptiles, 264 species of birds and 42 species of mammals all of whichcollectively tell us that what a treasure trove Similipal is as far as biodiversity richness is concerned.
Almost5,569 sq kmof Similipal and the surrounding areas, which lies in the eastern end of the eastern ghat,was declared a biosphere reserve by the Government of India on June 22, 1994.
Fire prone area
Similipal reserve is a fire prone area like any other forest. As summers arrive and towards the end of autumn, the forest area remains exposed to forest fires. They are a recurring annual phenomenon, but are also brought under control due to short span of precipitation. The months of January and February usually witness rainfall of 10.8 and 21 mm, respectively that help but this year has been particularly dry. After a forest fire incident in 2015 this is a major one that has devastated the area.
I had recently gone to Panna Tiger Reserve Forest in Madhya Pradesh and during our safari we could see some parts of the forest usually the grassland areas were burnt. We asked the Safari guide about it. He explained that it's done to prevent the spread of fire if there ever is a forest fire incident. I don't know if similar steps are taken at Similipal too? If 'no' then why not? If 'yes' then its needs further investigation as to why it could not control the destructive spread of the forest fire.
We need to keep in mind that this period, this season, coincides with the shedding of leaves of deciduous trees in the forest areas. The fallen leaves are at risk to catch fire and ease the spread of these forest fires quickly over the entire forest.Even a spark can lead to a raging fire when dried leaves and tree trunks collect in one place.
So, what could have caused the fire at Similipal?
We all know that natural causes such as lighting or even rising temperatures can sometimes cause these fires, but according to forest officials and activists most of the fires can be blamed to man-made factors like instances of poachers and hunters setting a small patch of forest on fire to divert the wild animals which can lead to such fires. In most cases they do not even bother to douse the fire before leaving. (That poaching and hunting can happen in a reserve forest is another matter to discuss).
The buffer zone of the Similipal reserve houses 1,200 villages with a total population comprising of 4.5 lakh. Tribals around the reserve constitute about 73 per cent of the population.There have also been incidents of villagers residing in the periphery of the reserve setting the dry leaves on fire to clear the ground for easy collection of Mahua flowers. These flowers are prized because villagers make an intoxicating drink with it. Others suggest that villagers also believe burning patches of Sal trees will lead to better growth when planted again.
But, let's also not forget that the tribals and villagers living near the forests are also are the first line of defence against the spread of forest fire or any other form of destruction.Their livelihood is dependent on these forests so they will everything in their power to protect them. They should be trained and made aware of what they can do to contain the fire even before help comes from concerning authorities.
Authorities say, this year's forest fire can be explained, along with man-made factors, on an advanced heat wave with the early onset of summer which further deteriorated the condition.
How can these incidents be controlled in the future?
Natural rains are the biggest controllers, but that is not an option in the dry season then forecasting fire-prone days and including tribal and village communities to mitigate incidents of fire, creating fire lines, clearing sites of dried biomass, and crackdown on poachers are some of the methods with which we can prevent forest fires. The forest fire lines are the best defence lines which are strips kept clear of vegetation, help break the forest into compartments to prevent fires from spreading.Awareness programmes should be initiated at a community level to prevent such incidents as they will know what to do in such a scenario.
(The views expressed are the writer's own)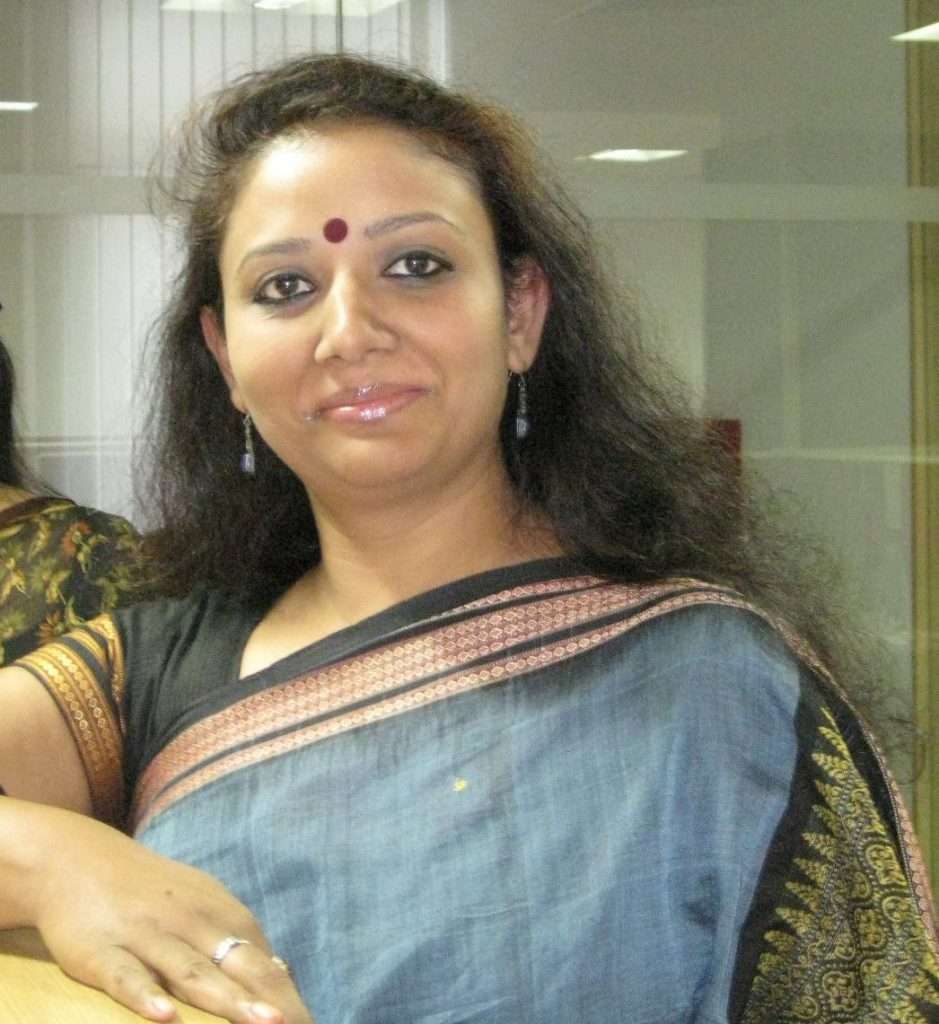 Smita Singh is a freelance writer who has over 17 years of experience in the field of print media, publishing, and education. Having worked with newspapers like The Times of India (as freelancer), National Mail, Dainik Bhaskar and DB Post, she has also worked with Rupa& Co, a book publishing house and edited over 30 books in all genres.
She has worked with magazines like Discover India and websites called HolidayIQ and Hikezee (now Go Road Trip). She has also written for Swagat (former in-flight magazine of Air India), Gatirang (magazine of MarutiUdyog), India Perspectives (magazine for Ministry of External Affairs) and Haute Wheels (magazine of Honda).
After turning freelance writer she wrote on art and architecture for India Art n Design. She also worked for Princeton Review as a full-time Admissions Editor and then IDP Education Private Limited as an Application Support Consultant. Smita has her own website called bookaholicanonymous.com which supports her love for books and reading!
You can reach her at: [email protected]
(Collage with images from the net)