For the past 15 years, people and politicians across Odisha were seriously demanding to expedite the Khordha Road-Balangir rail line in the interest of Odisha's development. Many demonstrations were made as well as petitions and letters were written to the central Government and ministry of the railway to expedite this railway project. With increasing public pressure in last 10 years, central Government paid due attention and specifically in last 5-year railway budget allocated to this route was substantially increased.
However, in the past 5 years, one common issue that is being noticed in each passing year is that a good amount of allocated budget is remaining unspent. The reason for this has been slow progress in land acquisition. The same applies to the Talcher-Bimalagarh railway line, which is not moving much for a decade. Even the land acquisition process for Jeypore-Nabaragnpur as well as Jeypore-Malkangiri rail line is not moving on time. Similarly, the state Government of Odisha proposed Biju Expressway in 2014 passing through Western and Southern Odisha.
A large part of the proposed Biju expressway has existing state highway or national highway except the route passing from Ampani (Kalahandi district) to Bhella (Nuapada district). More than 7 years have passed, many parts of this sanctioned route have not yet been completed, or work has not begun, especially in the Nuapada district. The delay was due to slow progress in land acquisition. After a long struggle by the local population (details: https://www.samacharjustclick.com/featured/13-years-of-struggle-for-a-railway-factory-in-kalahandi/ ) railway ministry had announced a Wagon Periodic Overhauling Workshop in Kalahandi in 2013-14.
However, in the post-2014 general election, the Indian railway realized that the site in Kalahandi is not ideal for the proposed Wagon Periodic Overhauling Workshop and it was shifted to Vadlapud, Visakhapatnam in 2015-16. At the same time in 2016-17 railway proposed Electric Loco Periodical Overhauling Workshop in Kalahandi. Railway's proposed factory in Vadlapud, Visakhapatnam was estimated with an estimated cost of 289 crores rupees then.
For the past 5 years, the progress of this project is as expected, and it is about to be completed, as already 302 crores rupees have been spent by 2020-21 and additional 30 crores rupees have been allocated in railway budget 2021-22. Coming back to the proposed Wagon Periodic Overhauling Workshop in Kalahandi, no budget was allocated in 2016-17 by railway, but in 2018-19, 26 lakh rupees were allocated. This amount could not be spent in that year. In 2019-20 budget railway allocated Rs 1 crore for the same. No progress was made. The same amount was again reallocated in 2020-21. This year also nothing moved as expected.
Again Rs 1 crore has been re-reallocated by railway in the budget 2021-22. This poor allotment and slow progress are not due to the railway or the central Government's negligence. The actual reason is Odisha state Government was not able to transfer land to the railway for the past 3 years due to a lengthy land acquisition process. Utkela Airport in Kalahandi was included by the central Government under UDAN (Ude Desh ka Aam Naagrik) scheme 5 years ago. Central Government had sanctioned 55 crores of rupees for the expansion of this airport in 2019, the fund is available to the local authority. 188 acres of land was supposed to be acquired for the expansion of the runway of Utkela airport; no progress has been made in the past 2 years.
These are a few examples of public-funded projects. There are similar issues in Odisha with the construction of national highways, airports, and other projects too. It seems Odisha Government has not learned from the past. Recently a research article has found that poor management of the land acquisition-related issues led to failures of the mega-project like POSCO and Vedanta in Odisha. Such projects made a huge long-term loss to the state. Critic and those who oppose such controversial projects argue that someone else would come in the future to establish new projects towards the economic growth of Odisha.
However, industrial demand and economic development are dynamic, demands keep changing with time and technology. For instance, a few years ago investment in coal-based power projects was greatly in demand. Today energy sector is moving away from such coal-based power projects to solar and other renewable energy power projects. In this case, those who oppose such projects can again argue that then establishing a coal power plant in those times was a total failure!
But in reality, economy and business do not go like this, though in an environmental sense people may debate it. Those investors who established coal plants successfully in those years made good economic gain and enough money from their investment that helped them today to switch over to new business models, such as from coal-based power plant to new technology-based renewable or solar plants, whereas those who waited or could not establish coal-based power plant due to land acquisition or other issues, lost the opportunity as well as added values of their investment over the years, which weakened their competitiveness in the market.
In the worst case if such investor had taken a bank or private loan for a coal plant and failed (due to land acquisition), then the investor went bankrupt. Indeed, many private players in India faced such a situation in the last 10 years because of the same reason. Take another example. Kalahandi was demanding a rail factory since 2007-08. In the railway budget, 2010-11 railway minister proposed one of the railway Wagon Factories in Bhubaneswar or Kalahandi.
However, the Odisha government proposed a new site in the Ganjam district due to local politics. This made the local population and politicians in Kalahandi angry, thus, they strongly protested and opposed the state Government proposal. At one point railway minister, finance minister and UPA chairperson had to intervene and suggest establishing two railway wagon factories in Odisha if the land was provided in Kalahandi. Unfortunately, it remained a big political issue for Odisha Government who continued to ignore Kalahandi's demand.
The RTI, protest letters, a demonstration at the local level, and debate in the parliament made the progress of the Wagon factory in Odisha slower, whereas work of other Wagon factories like in Kulti in West Bengal moved as usual. Finally, the central government announced a new Wagon Periodic Overhauling Workshop in 2013-14 in Kalahandi but during this period not much progress was made for the Wagon factory in Sitapalli, Ganjam except for allotment of merely 1 core rupees. In 2017, the Indian railway realized that the railway did not need an additional Wagon factory, so the project in the Ganjam district went to cold storage. Technically both the projects in Odisha and West Bengal were announced together, but one in West Bengal could be established because it was implemented on time whereas Odisha lost as it delayed the project due to politics. Many studies repeatedly proving that timely implementation is quite essential to achieve the success of any project.
Today the whole world is increasingly becoming competitive. There are many ways of overcoming legal hurdles related to land acquisition. Uttar Pradesh is intelligently overcoming problems and issues related to land acquisition for the establishment of new projects, factories, constructions of highways and airports. Uttar Pradesh Government is purchasing land at the market price from the farmers instead of conducting an existing lengthy land acquisition process. For vote bank politics Odisha Government is buying time instead of following a path similar to Uttar Pradesh Government. If Odisha Government does not change its approach urgently, many public projects in Odisha would unnecessarily get delay for decades and even fail in the long term.
(The views expressed are the writer's own)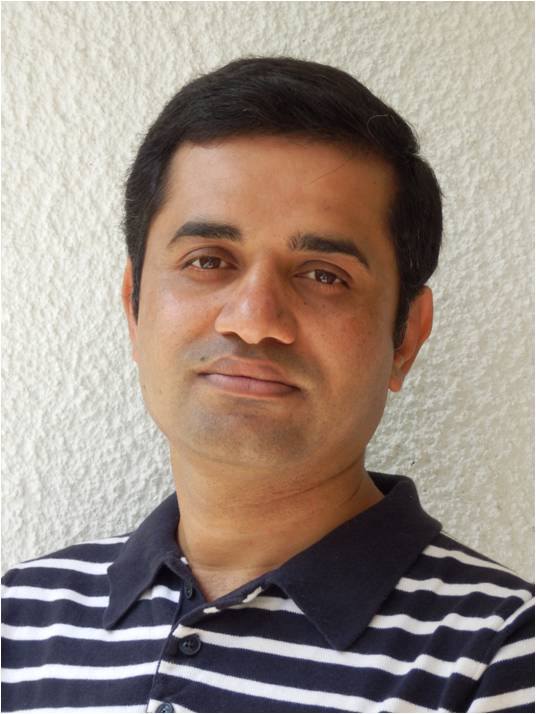 Digambara Patra, M.Phil, PhD
Professor Department of Chemistry
American University of Beirut
Beirut, Lebanon
Web: https://myprofile.aub.edu.lb/dp03
( Images from the net )