Kalahandi, 05 February 2021: Vedanta Limited, Lanjigarh, the premier producer of metallurgical grade alumina in India, has joined hands with the Integrated Child Development Services (ICDS) under the Ministry of Women and Child Development, Govt. of Odisha for the implementation of the recently launched program 'Advika' in Kalahandi and Rayagada districts through its Nand Ghars, located in these locations. This program has been designed with the objective to reduce the risks and vulnerability of all adolescent girls in the age group of 10-19 years and making them self-reliant, empowered, and sustainable by renewing commitments towards adolescent girls.
Vedanta, through its implementing agency, Hindustan Latex Family Planning Promotion Trust(HLFPPT),has started supportingthe competent and skilled team of anganwadi workers in their endeavour to execute the project in both the districts. The Nand Ghars, equipped with modern infrastructure and efficient human resource, are extending support in the implementation of the Advika program, through community mobilization and knowledge sharing by organizing door-to-door visits, quizzes and feedback sessions.
Vedanta aims at covering around 1000 adolescent girls in both Kalahandi and Rayagada by reaching out to them with the unique tools designed to attain the objectives of the program. These tools include the 12-month calendar with various sessions on adolescent sexual &reproductive health, nutrition, safety and wellbeing, rights and entitlements, gender-based violence, financial literacy, marriage, and relationship; a package of short films with the awareness messages and 'Kishori Card', which records the body mass index (BMI), hemoglobin level and sessions of training undertaken by the respective beneficiaries.
Informing about Vedanta's association with this initiative, Mr. Rakesh Mohan, Chief Operating Officer, Vedanta Limited, Lanjigarh unit said, "Vedanta Lanjigarh has always given priority towards empowering the community members with adequate knowledge and timely information that can change their life and lifestyle. We have moved a step further in this directon by joining our hands with the Ministry of Women and Child Development for the implementation of this unique project for the adolescent girls, who form a very important part of the population that sorrounds our activity. The program 'Advika', having a very apt tagline- 'Every girl is unique' would definitely Enhance the life skills of girls and pave the way to live a more dignified life. We are proud to be a part of this program through our Nand Ghars."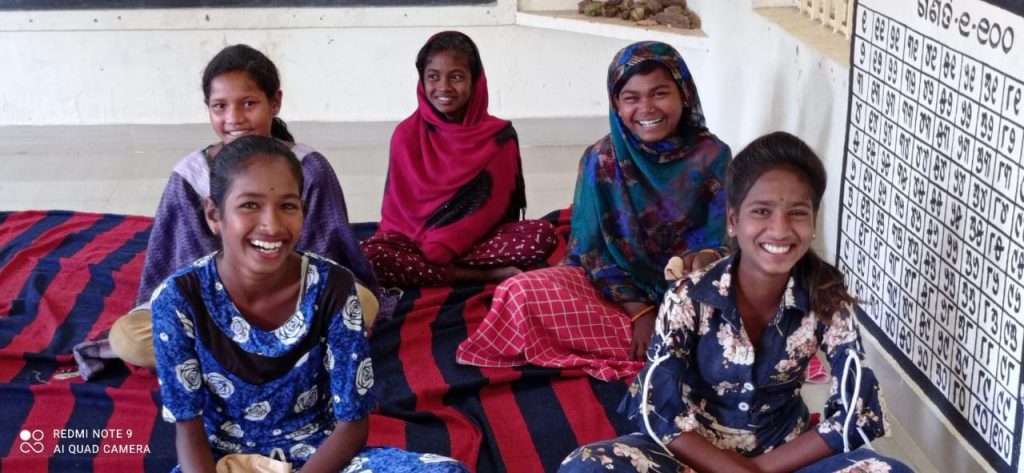 Appreciating the efforts of Vedanta, Lanjigarh, Ms. Tuni Sethi, Anganwadi Worker, Kumudabali said, "Vedanta Lanjigarh has always taken up initiatives towards improving the lives of the community members by implementing innovative CSR projects and also by introducing us with various government schemes designed for community development.
The implementation of the Advika project by Vedanta Nand Ghar will help in enhancing the lives of adolescent girls by empowering them with the skills and knowledge to stand for their own rights and take proper care of their health. This will also help in addressing the issues like child marriage, domestic violence and education drop out in this region."