Prithviraj Singh Deo is from the royal family of Madanpur Rampur of Kalahandi district. In this interview, he pours his heart out to Murali Mahasvin.
This artist is a son of the soil, who has matured and aged in the arena of art and still has the determination to go on. The soil he played with became his clay from which he created magic with his imagination, Soft clay moulded into figures and objects declared him an architect, an artist breathing life into it. He is a man with the 'midas' touch . Each of his creations sang a song of life and a mere artist turned God of the soil.
He went to Japan for a fellowship and attended Kyoto City University of Arts from 1993-1995. This rendered him an opportunity to work with world famous artists like Mr. Peter Voulkos from US, Koie Ryjoi of Japan and many more.
During his senior fellowship, he worked in Bhuj, Gujarat, and learnt about the world famous Indus Valley Civilisation pottery tradition. Currently he is working with Kutch Potter as a consultant for Khamir, Bhuj, Gujarat.
Here are excerpts from the interview: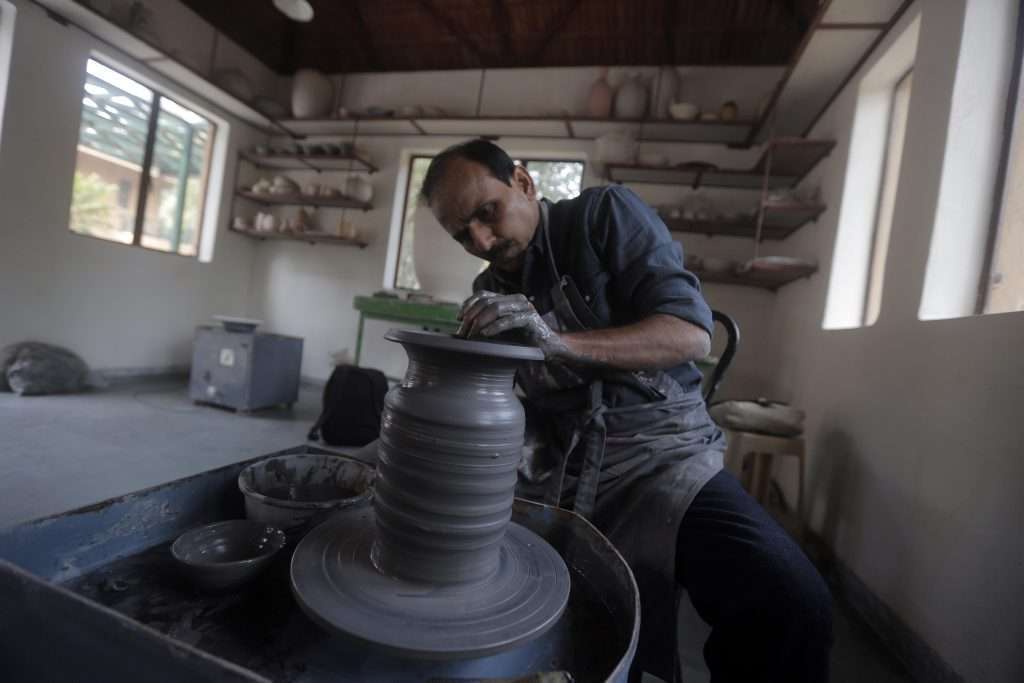 When did you decide to become a Potter. Did you remember how old were you then?
I cannot exactly remember when I wanted to be a potter, perhaps fascination for clay started from my childhood when the Ganesh, Durga and other deity statues attracted me especially during the "Ganesh puja" and "Dushara" festivals.
How did you get inclined towards this rare art, did you learn from any guru or were you self-taught?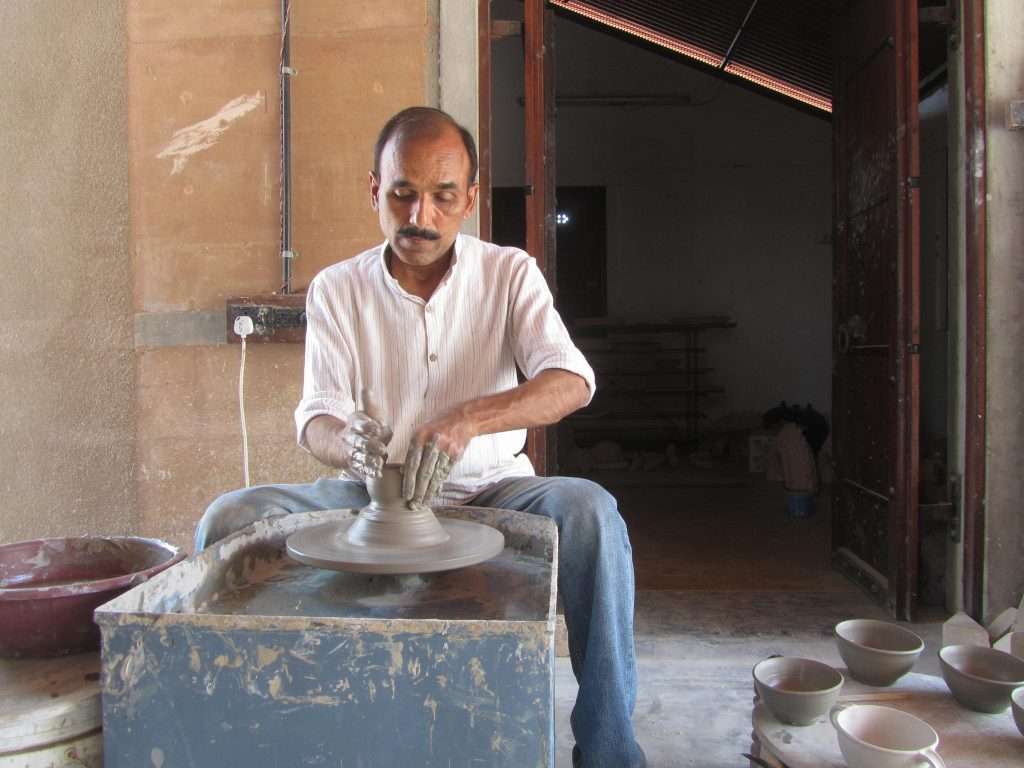 During my graduation days, we had to choose our specialisation. I took up Pottery because it is the amalgamation of painting, sculpture and other forms of fine arts. Another reason is that in those days I was inspired by Prof. K. V. Jena, renowned academic potter whose influence made me a potter. Needless to mention Prof. Jena is my Guruji.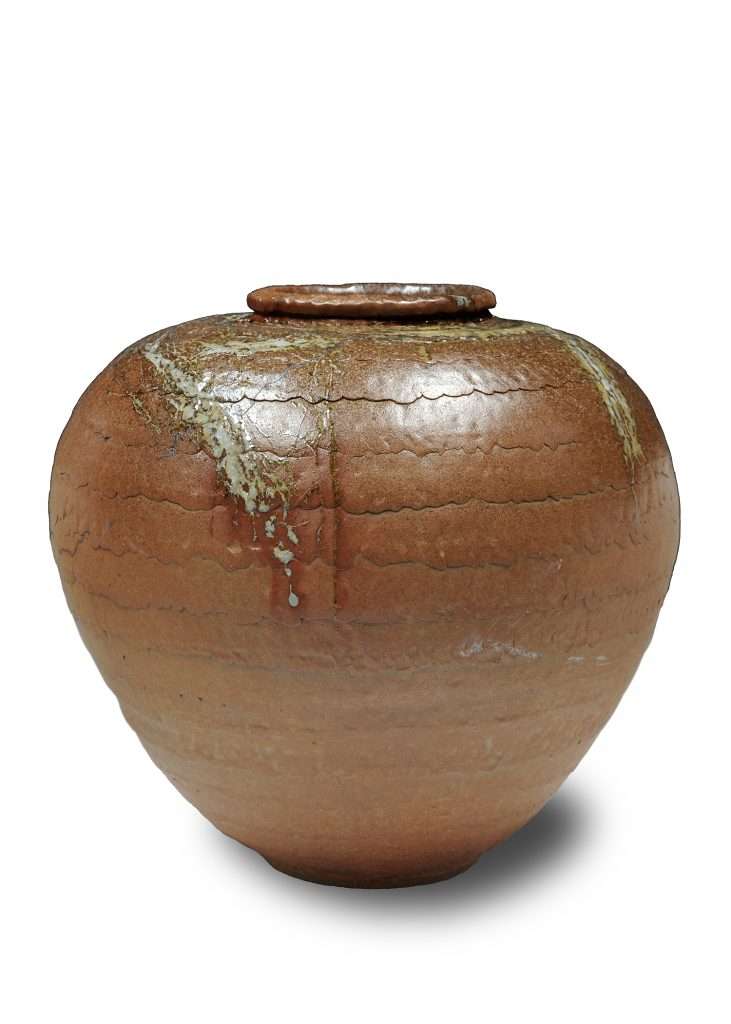 In later years, you achieved a lot in India and abroad. What was the experience like?
It was a tremendous experience when I joined Kyoto City University of Arts , Japan as a research scholar. There I came in contact with numerous potters and new methods of making pottery and ceramic articles, I learned kiln making. Also attending various workshop in India, I experienced a lot by being in the company of contemporary Indian potters and traditional village potters.

When was your brain child 'Claywright' born ?
Actually 'Claywright' was not my brain child, the name was suggested by a great lover of art and literature Mr R. Balkrishnan, an able administrator, now advisor to CM of Odisha . When I started my studio it was called 'Nag -pottery'.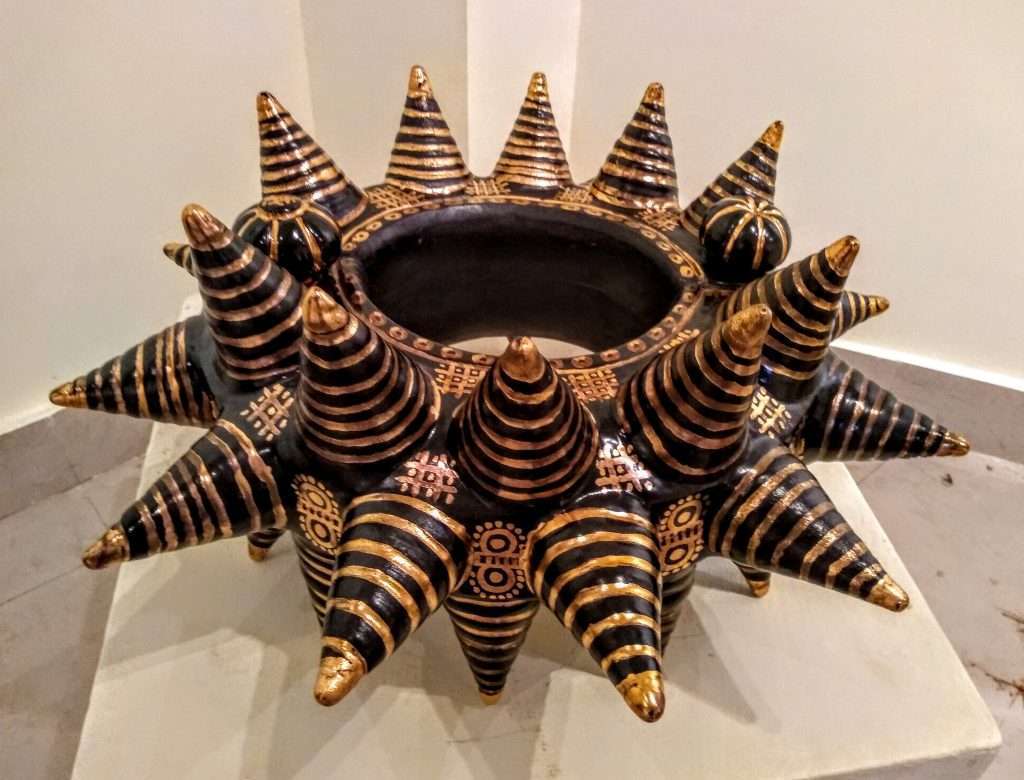 Do you find young people attracted to your art ?
Yes I came across number of promising young potters who have received praise by the art lovers throughout the country, with whom I work closely .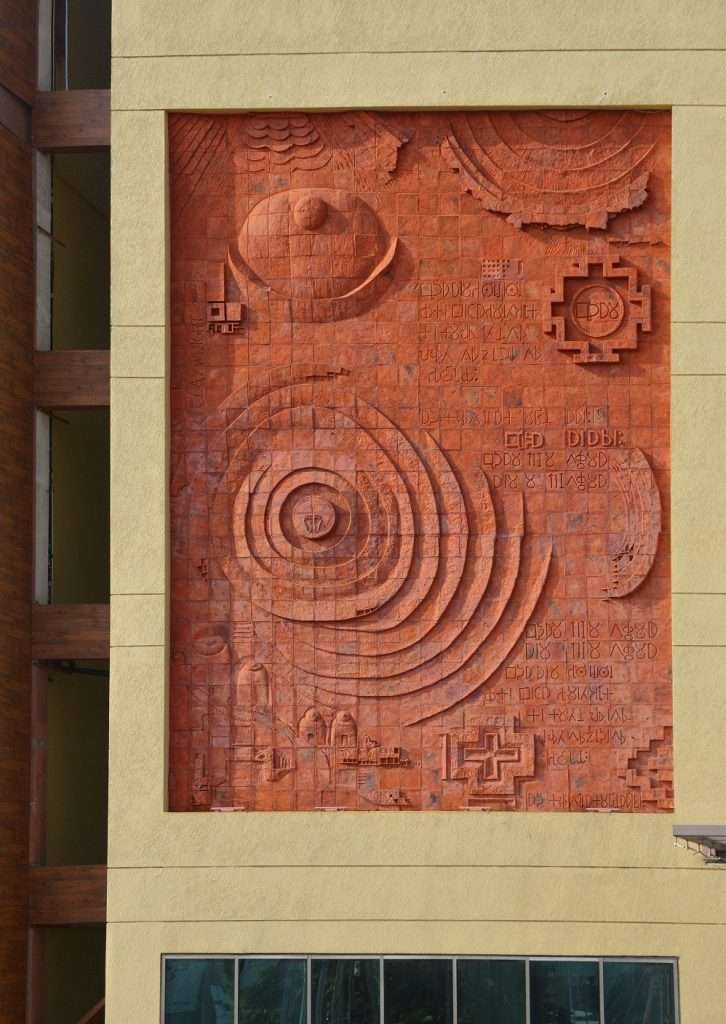 How significant is this rare art in present scenario?
Pottery is not a new art form. It dates back to Indus Valley Civilization. But due to lack of interest in modern times, it is restricted to drawing rooms only. But gradually the taste of people has begun to change. I think pottery has a great future if we shape it differently .
Any regret?
No, certainly not.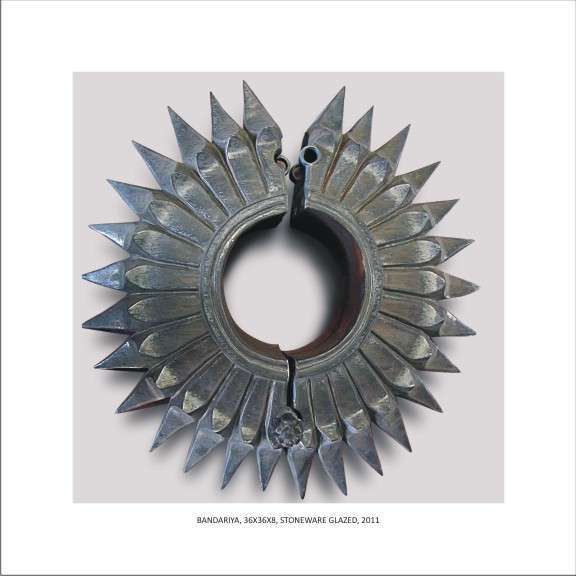 Few lines for new generation artists .
What can I say ? Even after forty years of involvement I consider myself a learner. So, my suggestion to young potters is that they should learn and learn, gain experience patiently. It's not an affair of overnight success.