Ingredients
Fresh milky Maize ( corn)- 7—8 cobs
Sugar- 1 ½ cup
Condensed milk- 1 ½ cup
Refined oil / cow ghee – 3 tbs
Green cardamom powder- ½ tsp
Dry fruits – 4 tbs
Preparation Method
Remove the grains from the maize and wash it properly.
Grind it in to a smooth paste and sieve through a strainer
Heat oil/ ghee, add the maize paste in to it and roast in a low flame .
Cook it properly in a low flame until the paste turns brown.
Keep stirring to avoid formation of lumps & cook till mixtures starts leaving the sides of the pan.
In a another pan prepare sugar syrup with water and sugar
Add maize paste , green cardamom powder and condensed milk in to sugar syrup and stir continuously until all ingredients mixed well in a halwa form .
Once the mixture is ready ,coat a tray with ghee / oil and pour cooled mixture in to it.
Garnish with dry fruits ( as per your choice).
Let it cool in room temperature
When the mixture has hardened, cut with a knife and serve.
(You can use Jaggery instead of Sugar)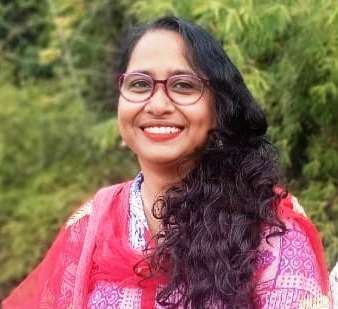 Prepared by:

Sabnam Aferin
Cuttack, Odisha
You can reach her at: [email protected]