Phanindra Pradhan
Bhawanipatna, Dec 20: Regional Provident Fund Commissioner, Government of India, Dr Dasarathi Nag said there is abundant scope for development of Kalahandi both in agriculture and industrial sectors.
Speaking during a webinar on 'Chala Dekhma Amar Kalahandi-7' (Let's see our Kalahandi-7) on Sunday, he said Kalahandi has grabbed the numero uno position in cotton production and around 40 percent cotton of the state is produced from the district. Similarly, Kalahandi is the second highest paddy producing district of the state and it is known as the 'rice bowl' of Odisha, he said.
He also said there is ample scope for crop diversification, horticulture, organic farming and utilisation of waste land in the district. The small and medium farmers of the district can undertake mixed farming to enhance their income, he said.
Moreover, there is scope for setting up of food processing units in the district, he said.
Apart from this, there is huge potential for mineral based industries in the district as the district is known for its bauxite deposit, he added.
Director, State Institute of Rural Development, Government of Chhattisgarh, Purna Chandra Mishra spoke about the scope for developing tribal livelihood in the district.
He said there is ample scope for bamboo cultivation in the district and the tribal should lay thrust on bamboo cultivation to generate income. This apart, there is scope for moringa plantation and lac cultivation in the district, he said.
Moreover, proper procurement of Non-Timber Forest Products (NTFPs) can help the tribals immensely, he added.
He also laid thrust to develop water harvesting structures and farm ponds in tribal dominated areas of the district.
Fisheries Consultant, Dr Abdul Rasid said there is scope for annual production of 42,094.22 MT fish in the district. Currently, the district produces 28,346.85 MT fish.
However, the fish production target can be achieved through horizontal expansion, vertical expansion and additional fish production, he said.
He further said there is huge potential for cage-culture in the Indravati reservoir besides Minor Irrigation Projects (MIPs) and large water bodies of the district.
Moreover, there is requirement of sufficient numbers of hatcheries for development of pisciculture in the district, he said.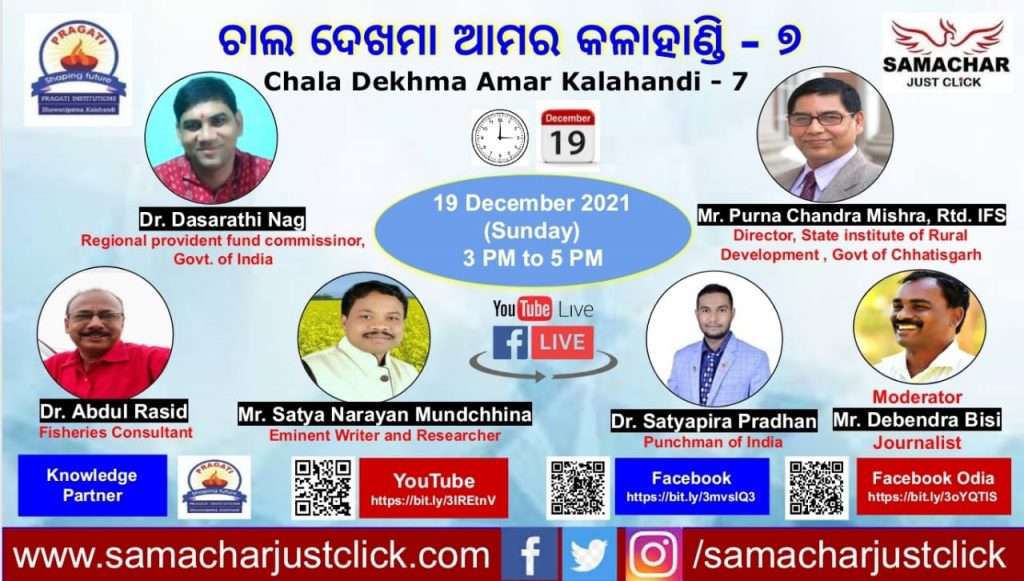 Eminent Writer and Researcher, Satya Narayan Mundchhina said there is huge potential for tourism in the district.
He said eco-tourism centre can be developed in Thuamul Rampur and cottages can be set up at Phurlijharan to attract tourists to the district, which is known for handicrafts, tribal culture and archeological sites.
Besides, boating and water sports facilities should be developed at Indravati reservoir, he added.
He said, there are many waterfalls in Thuamul Rampur. However, there is lack of road connectivity to these waterfalls. The waterfalls should be developed with proper road connectivity.
Likewise, the originating points of both the river Indravati and Nagabali should be developed as tourist destinations, he said
Punchman of India, Dr Satyapira Pradhan said there is no dearth of sports talents in the district. However, there is need to identify the latent sports talents of the district and proper guidance should be provided to them, he said.
He said athletic events should be organised both by the district administration and sports associations for promotion of athletic in the district.
The role of moderator of the webinar was performed by journalist and host, Debendra Bisi. The technical support was provided by Niranjan Mahapatra of Odisha Library Academy. The inaugural song was sung by the noted singer Jadu Naik. Er Ajay Panda of Pragati Group of Institution was the knowledge partner of the webinar.