In ancient times street performances were there which can be called circus. Circus was created by Philip Astley in 1770. In India circus appeared in 1880. In India circus was started by Vishnupant Chatre who was a stable keeper of Raja of kurduwadi of Maharastra. Once Raja and Chatre happened to see an Italian circus in Bombay. They were very much impressed and desired to start a circus in India.
Chatre with the help of Raja started circus. He was the star equstrian and his wife would become trapeze artist and an animal trainer. The first performance of Chatre's Great Indian circus was held on march 20, 1880 among limited audience. Raja of kurdawadi was one among them. Chatre's guru was Chirini, the Italian master of circus. Chatre with his circus travelled extensively in North India, South India, Madras, Srilanka. In 1884, went as showman to South East Asia. Even he went to United States.
Later on kerala would be known as the cradle of Indian circus. Some famous Indian Circus are – The Great Ramayan Circus (1924), The Great Lion Circus Heritage Fairy Circus, The Easter Circus, The Oriental Circus, The Gemini Circus, The Great Bombay Circus. Another famous circus was Kamal Three Ring Circus of K. Damodaran who had a humble beginning moving village to village with a small two pole tent in the early 1930.
At the turn of the 21st century, India had twenty three active circuses. There were superb child performers. In spite of that circus in india declined due to shoddy working environment and poor conditions in which animals were kept.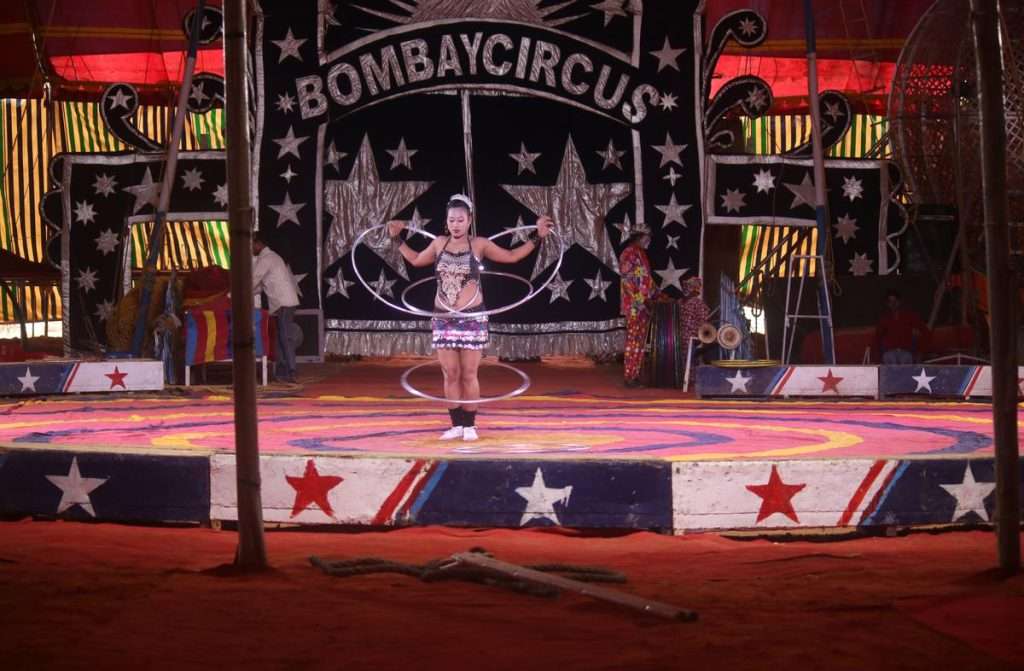 In 2013, the Indian government banned the use of animals in the circus well as child labour and performances. Without these many circus could not operate. Hence the decline. A nostalgia hunts the Indians remembering the past glory of circus. Most famous was Gemini circus, which was created in 1951 in Billimoria a town in Gujurat by M.V. Shankaran, popularly known as Gemini Shankaran. He was the native of Kerala and the son of a school teacher. After servicing in Indian Army during world war -2 Shankaran received training as an aerialist and gymnast on horizontal bars from M.K. Raman circus school. For sometimes Shankaran joined K. Gopalan's Great Ramayan Circus. Later on he created his own circus- Gemini circus in association with K. Sahadevan. Gemini circus was opened on 15th august 1951. Gemini circus became international circus having gone to USSR in 1964. Gemini performed in Moscow, Sochi and Yalta.
Shankaran expanded his business becoming a partner in other circus parties – Apollo Circus, Vahini Circus, and Jumbo Circus. Shankaran was also chief of Palmgrove Heritage Retreat in Kannur, Kerala. Shankaran has two sons- who are managing partners in his own circus ventures – Ajoy Shankar and a daughter.
The Gemini Circus had built ties with Indian film industries. Raj Kapoor's 'Mera naam Joker'. Mithun Chakravarty's 'Shikari' and Kamal Hasan's 'Apoorva Sahodarangal' – all have used Gemini circus in their films.
Now it is a matter of regret that the circus industry has came to an end. The philosophy of the circus and Olympics are same- physical excellence. So circus should be revived with Govt assistance and of course without animals and birds. The show must go on.
(The views expressed are the writer's own.)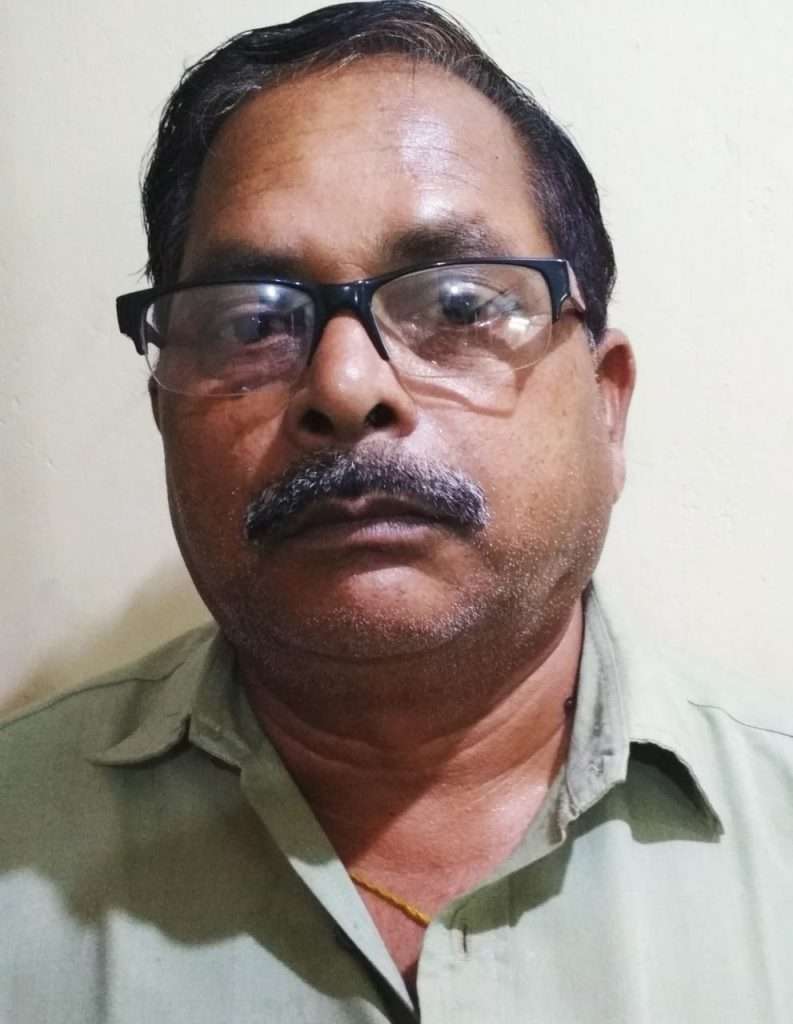 Radhakanta Seth is a former Income tax officer in Sambalpur. He is a freelance writer and his articles have been published in some Oriya dailies like Sambad, Samaj, Dharitri, and English dailies like The Telegraph and in a sociological journal 'Folklore' published in Kolkata.
He can be reached at [email protected]