Subrat Mohanty
Sambalpur: In a remarkable effort to preserve Odisha's rich cultural heritage, the Center of Excellence, Regional Development and Tribal Studies of Sambalpur University has taken significant steps to revive two popular dance forms 'Maadli' and 'Dhap', which were on the verge of extinction.
'Maadli' dance, originating from the indigenous communities of Western Odisha, holds a special place in the hearts of people. Similarly, the tribal dance form 'Dhap' is known for its rhythmic beats and energetic movements. While the 'Maadli' dance form is mostly performed by Gond tribe, the Dhap dance form is performed by the Kandha tribe.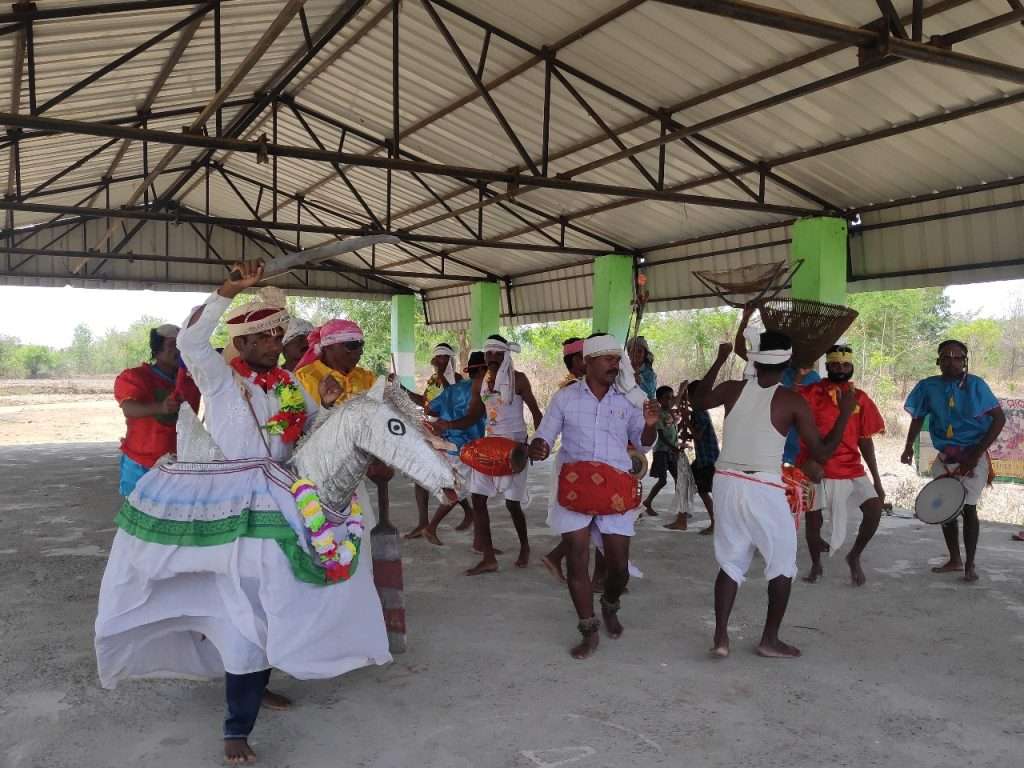 "These dances, once vibrant expressions of the region's tribal communities, have faded into obscurity over the years. However, through meticulous recording, documentation, and preservation efforts, these dance forms are poised for a renaissance," said nodal officer of the center of excellence, regional development and tribal studies, Arun Kumar Acharya.
Acharya said, with the passing of time and the gradual erosion of tribal traditions, this unique dance form 'Maadli' was on the verge of extinction. To counter this, the Centre of Excellence formed a team of researchers, anthropologists, and artists to document the dance's intricate movements, costumes, and cultural significance. The process of documentation involved working closely with tribal elders who could recall fragments of Maadli's choreography and its connection to tribal rituals. Additionally, the team conducted interviews, gathered old photographs, and meticulously transcribed oral histories related to the dance and songs. The outcome was a comprehensive record offering a vivid glimpse of Maadli's past glory, he said.
"Similarly, efforts have also been undertaken to revive 'Dhap', a dance form that was also on the verge of disappearing. The team undertook field visits to remote villages, working closely with the local communities to resurrect Dhap. The team also interviewed the last surviving practitioners of Dhap and documented their knowledge," said Acharya.
The Centre of Excellence also organised a workshop to promote awareness about 'Maadli' and 'Dhap'. On that occasion, the center also released comprehensive documentation titled 'Maadli Dance Verge of Extinction: Revamping the Indigenous Tribal Culture' and 'Dhap: Representation of Socialism in Western Odisha'.
Folklore researcher, Shyamsundar Dhar shed light on the origin of these dance forms and said, "Maadli is derived from the musical instrument Maadli, a small seized Madal. It is predominantly performed by the tribes of Bhawanipatna. Similarly, Dhap is a dance form that expresses love and emotion," said Dhar.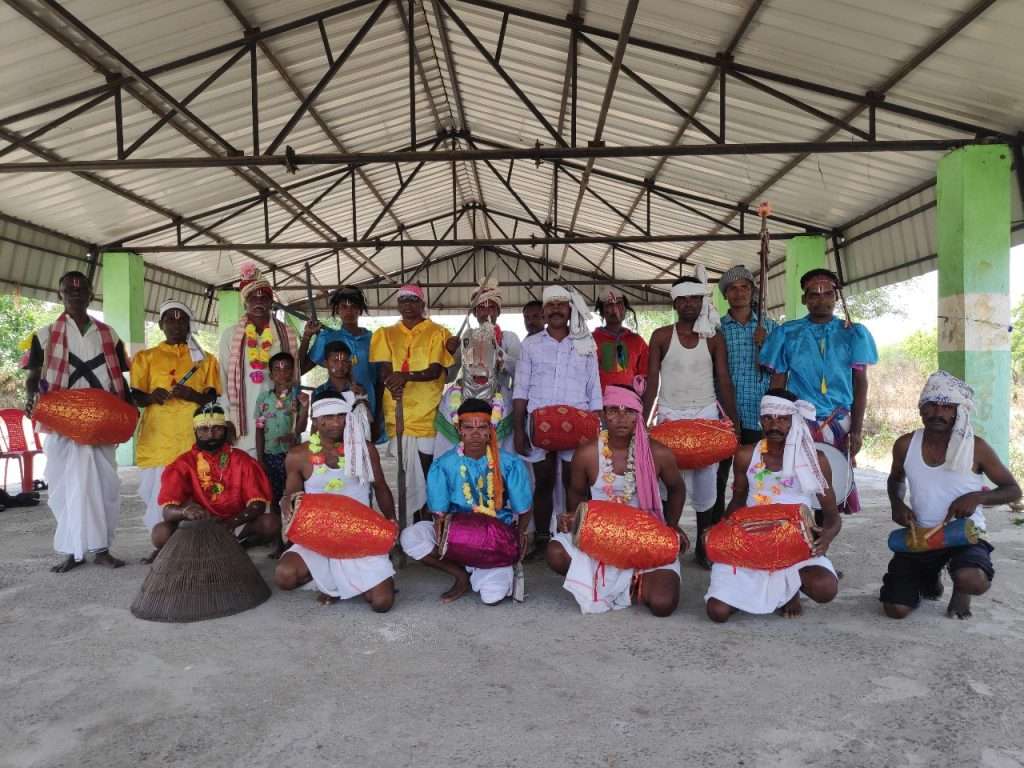 "Maadli is a tribal dance form observed among the tribes in Kalahandi, Nuapada besides some areas of Bargarh district. In addition to Maadli, musical instruments like flute and Katsal are also played when the dance is performed. Similarly, Dhap dance is found in Titlagarh, Balangir and Kalahandi area. Like Maadli, the Dhap dance has also been derived from the musical instrument 'Dhap. Music instruments like flute and Ramkathi are also played during the dance," said Sambalpuri Nrutya Guru, Ranjan Sahu, who is also a folk dance researcher.
Sahu praised the effort of the Sambalpur University emphasizing that it is a noble endeavour. Sahu said, the centre of excellence, regional development and tribal studies at Sambalpur University has shown that with dedication, passion, and a deep respect for tradition, the endangered cultural treasures can be revived and passed down to future generations, he added.
Sahu also drew attention to other vanishing dance forms, such as 'Nachnia' and 'Jhumer', which he believed required special attention and preservation efforts.
"Nachnia is a folk dance and it was prevalent in Subarnapur, Birmaharajpur, Binka, Bargarh and Sambalpur area. The dance is performed by men only. Earlier, the kings used to engage the Nachnia dance teams to spread the message about their state to the people. However, with the course of time, the dance has gone into oblivion. Similarly tribal dance 'Jhumer' is also on the brink of extinction. It was widespread in the Kuchinda, Bamra and Banei area. The dance was performed generally by young men and women during harvesting season and marriage," said Sahu