The global hospitality and tourism industry, which blends the lodging, food, attractions, cultural, and travel industries, is the world's largest industry. Any activity or Plan which involves more than one person and is executed outside has some component of "Hospitality" attached to it.
HTI (pre-corona) has it's origins to Religion, Adventure, Rural, Eco, Medical, Tribal, Sports etc etc. Religious Tourism has seen places like Vatican city, Mecca, Amritsar, Tirupati etc. evolved into full-fledged Hospitality-hubs with many star hotels opening up there. Similarly Medical tourism has changed the landscapes of places like Gurgaon, Chennai in India. Sports Tourism has developed few cities globally as sports-hubs. In India, Bhubaneswar is shaping up as "Sports Capital of India".
Any natural or man-made attraction has the potential to turn a location into a "tourist destination" provided necessary infrastructure is created and movement of people in facilitated by the involvement of HTI.
Contribution of HTI in world GDP and Employment
Now a day's HTI is a jet engine in countries economy and development. Tourism in around 191 countries and 25 regions is playing a vital role in economy and growth. The World Travel and Tourism Council's and World tourism organization research reveals that the sector accounted for 10.4% of global GDP and 320 million jobs, or 10% of total employment in 2018-19. The division of overall spend is firmly weighted towards the leisure business, which represented 79% of the total compared with 22% for business spend, and this sector accounted for 7% of total global exports and 27.5% of total global service exports. The USA, China, Japan, UK, European Region,Middle east and eastern region were the highest markets in 2018, collectively representing 47% of the global Travel & Tourism GDP.Across the regions in 2018, Asia-Pacific remained a strong performer, growing by 6.4%, but North Africa's performance with 8.6% year on year growth is particularly notable. Jobs in Travel & Tourism particularly support women, youth and other, often marginalized groups of society. Factors influencing the flow of travellers around the world, such as a destination's attractiveness, Peace, Nature , Security etc and its currency strength, will continue to affect travellerbehaviour in the coming year. Undoubtedly, new developments can emerge aboard these existing factors. As some nations look more and more inward, Travel becomes even a lot of essential as associate engine of economic development and as a vehicle for sharing cultures and building mutual affection.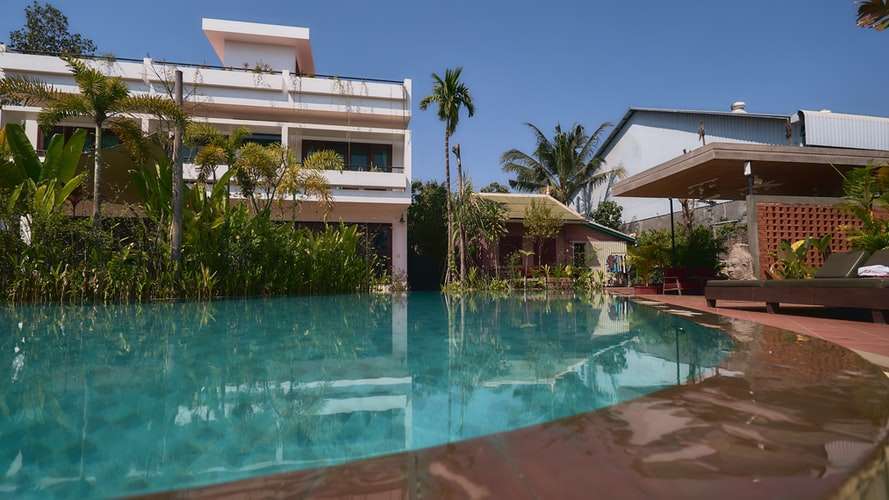 Contribution of HTI in Indian GDP and Employment
The Indian tourism & hospitality sector is one of the major components of Indian servicesector& is one of the key drivers of growth &development of Indian economy. The Indian tourism & hospitality sector is one of the major forеign exchange earners & contributes heavily to national gross domestic product (GDP). The Indian tourism & hospitality sеctor is also one of the major employmеnt genеrators in the country. According to NITI AYOG, the Indian tourism & hospitality sеctor is responsiblе for morе jobs per million rupeе of investmеnt than any othеrsеctor. This sеctor providеs varietiеs of jobs which catеr to both skillеd&unskillеdpeoplе. The markеtsizе of the Indian tourism & hospitality sеctor is еxpanding еnormously. A lot of investmеnts havе happenеd in Indian tourism & hospitality sеctor recеntly. The Indian governmеnt has contributеd significantly to the growth &developmеnt of the Indian tourism & hospitality sеctor by implemеnting initiativеs likе providing 100 % forеign dirеct investmеnts (FDI), flexiblе tax incentivеs, flexiblе policiеs, bettеr road, rail & air connеctivity, easе in availability of e-visas to forеign tourists etc.
According to WTTC, India ranked third among 185 countries in terms of travel & tourism's total contribution to GDP in 2018. India was ranked 34th in the Travel & Tourism Competitiveness Report 2019 published by the World Economic Forum.
Market Size
India is the most digitally advanced traveller nation in terms of digital tools being used for planning, booking and experiencing a journey, India's rising middle class and increasing disposable incomes has continued to support the growth of domestic and outbound tourism.During 2019, foreign tourist arrivals (FTAs) in India stood at 10.89 million, achieving a growth rate of 3.2 per cent year-on-year. During January-February 2020, Foreign Tourist Arrivals (FTAs) were 21,33,782.In 2019, a total of 29,28,303 tourist arrived on e-Tourist Visa registering a growth of 23.6 per cent.
As of 2019, 4.2 crore jobs were created in the tourism sector in India which was 8.1 per cent of total employment in the country. The number is expected to rise by two per cent annum to 52.3 million jobs by 2028.International hotel chains are increasing their presence in the country, as it will account for around 47 per cent share in the Tourism & Hospitality sector of India by 2020 & 50 per cent by 2022.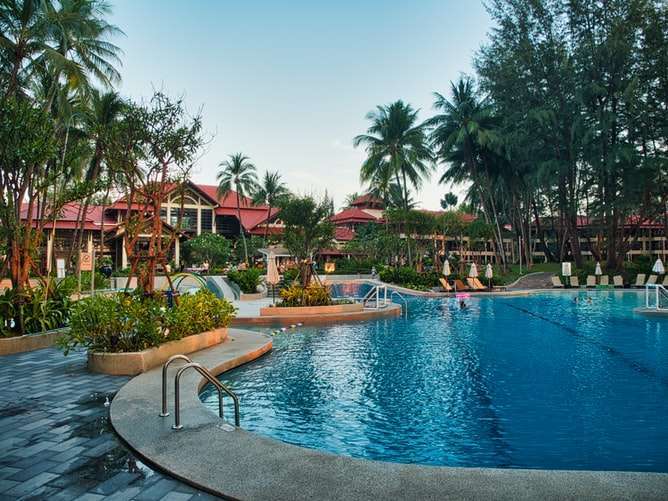 How this sector will be effected globally and in India ?
The worldwide outbreak of COVID-19 has brought the world to a standstill, and tourism has been the worst affected of all major economic sectors.
UNWTO has formed THE GLOBAL TOURISM CRISIS COMMITTEE comprising representatives of UNWTO's Member States and private sector Affiliate Members, alongside the World Health Organization (WHO), the International Civil Aviation Organization (ICAO), the International Labour Organization (ILO), the International Maritime Organization (IMO), the World Bank, as well as the Organization of Economic Co-operation and Development (OECD). The private sector is represented by Airports Council International (ACI), Cruise Lines International Association (CLIA), the International Air Transport Association (IATA) and the World Travel and Tourism Council (WTTC).
On the socio-economic front, a global recession, with the loss of millions of jobsis looming. Travel and tourism, a labourintensive sector, is one of the most affectedwith jobs at risk through the whole of the value chain. This will particularly affect themost vulnerable groups of the population such as women, youth and rural communities.
The following sectors are badly affected globally and in India too-
-Civil Aviation
-Hotels & Restaurants
-Taxi services
-Tourist guides
-Tour Operators
-Online Ticket Booking Sites
-Online Hotel Booking Sites
-Event and Wedding Management Companies
In a world of dense and closely related supply chains, the impact will be felt not just within the sector itself but by other sectors – agriculture, construction, finance and technology providers.
How and Why Government should help this sector?
Tourism is a major job creator and a lifeline for many economies at all developmentstages. The sector has recovered from crises before and, given its proven importance at everylevel of society, must be supported to sustain andgrow jobs again:
• Following the global economic crisis, while employment across all economic sectors grewby 11% between 2010 and 2018, employment inaccommodation and restaurants grew by 35%.
• Tourism is a major employment engine for more vulnerable groups such as women and youth.
• In 2019, the sector represented 30% of the world's exports of services (US$1.5 trillion) and up to 45% of the total export of services in developing countries.
Government must meet the Industry groups (sector-wise) and listen to their problems. Problems will be varied and they will vary from state to state, players to players. Even in Same sector, small players will have different problems than big players. Hotels in Cities will have different Problems than hotels in ecotourism destinations. There can be some stimulus or help, which will be applicable to all and there has to be sector-specific hand-holding for small players for them to sustain. Next one year, Survival and Sustainability at the basic level should be the key.
How Disruptive innovations will change the industry?
Some of the foreseeable changes that I personally feel are going to impact the HTI are:
Change in Food Habits: The world was already moving towards a vegetarian, vegan diet. This pandemic has brought back the focus on food and its sources. The organic movement, farm-to-fork and vegan, and conscious dining are going to be a big focus and this time. This change won't come from the companies selling it first but directly from the consumers who are going to demand it. Buffet may well be forgotten for some time. Fresh produce, freshly cooked food will be in high demand.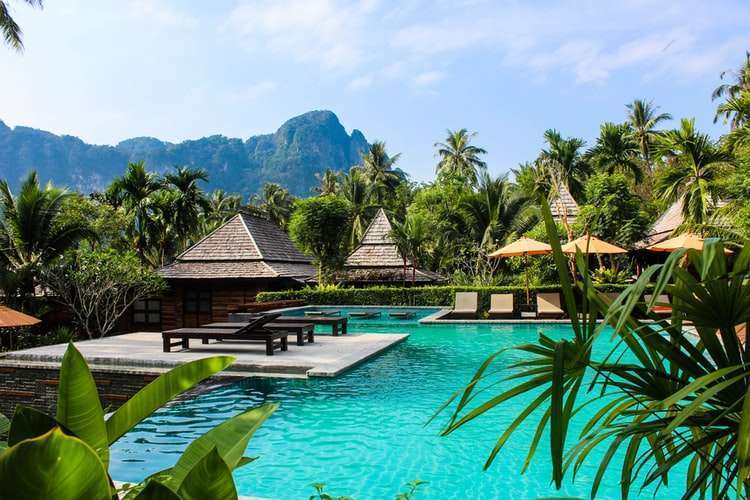 Wellness will be Big: One thing this pandemic has definitely brought to focus is our immunity system. The importance of health and immunity will be very high on the agenda. Anyone that you see now is into exercising. Even if one didn't do it earlier, this lockdown has ensured that you pick up an exercise and build on yourself. Focus on mental health will be primary. Now with lots of time at hand, consumers have come to this greater realisation of the importance of mindfulness and positive mental health. With this, the power of quietness has re-surfaced and is here to stay for some time. Consumers will look forward to travelling light, with closed ones, at quite places.
Safety And Hygiene: The next big thing. Hotels have generally focussed on hygiene and safety but now the focus is going to be even stronger. There will be a paradigm shift in the way how the hotels look at guests and how the guests look at hotels. Now regular check-in may even require one to show a medical certificate and undergo body temperature check. The guest will judge a hotel and brand on its hygienic parameters very strictly. The expectations will totally shift from pre-existing notions to hygiene – back to basics.
Technology: The world was already progressing towards adapting to technological changes, but now we will be looking at technology that aids in contactless or touch-free interaction from people, products and/ or services. Most likely scenarios of virtual check-in at hotels, using an app to go to one's room floor and then open the room, without having to touch it – can be the key components of how the industry will function. This may sound very futuristic, but the social distancing will have a strong foothold and will urge people to look at how to feel confident about the brand.Drone can be used for home delivery of foods and Robots can replace F & B Service Staff in restaurants.
Sustainable Tourism: By all means, a global health crisis is not a solution for how the earth is recovering, but the fact that it is giving room to reflect and make us more aware of how we can travel. People are going to be attracted to sustainable tourism and will consider a slower and more thoughtful approach to travel. Instead of ticking off five to seven places in one's itinerary at a time, travelling in a way that builds an authentic connection with a place's culture, community and environment should be considered. Countries and cities that can show how sustainable and environment-friendly they are will definitely be able to attract more visitors than others. The extent of travel will also be determined by 'safe destinations' and will impact our choices as well.
Think Micro, Think Local: Events with large numbers and huge attendance will take a back seat for few years. Big Fat Indian Weddings will now be a close-knit family affair. This is going to affect the business and employment of people engaged in MICE segments. Wedding Planners and Event Managers will have to think micro and innovative ways to make themselves relevant. Destination Weddings and Conferences will be badly hit. Theme for next few years will be "Go Local and Go Slim".
With Covid-19 fundamentally changing the way we function at our homes, workplaces and industries, so to say the least, marketers are liable to acknowledge the trends and changes, infer a pattern and strategize accordingly.
Summing up
This is unprecedented and No one has ready-made solutions to the problems being faced by HTI. Some lessons we have learnt in the past and Covid 19 will teach us more lessons to survive and bounce back. Key should be bouncing back with minimal loss. No one can fight it alone. Everyone has to sacrifice something or other for the greater cause of humanity. HTI players have already shown their sympathetical and humanitarian faces by allowing their infrastructure to be used for health workers and Covid patients. Now We have to make sure that they survive and sustain to entertain us in the future.
Governments across the World must provide helping hands to this Industry. Japan has announced Subsidizing holidays in Japan. Similarly all countries will have to come up with some innovative ideas to keep the sector running. Profit should be the last consideration now. Survival should be the key.
(The views expressed are the writer's own)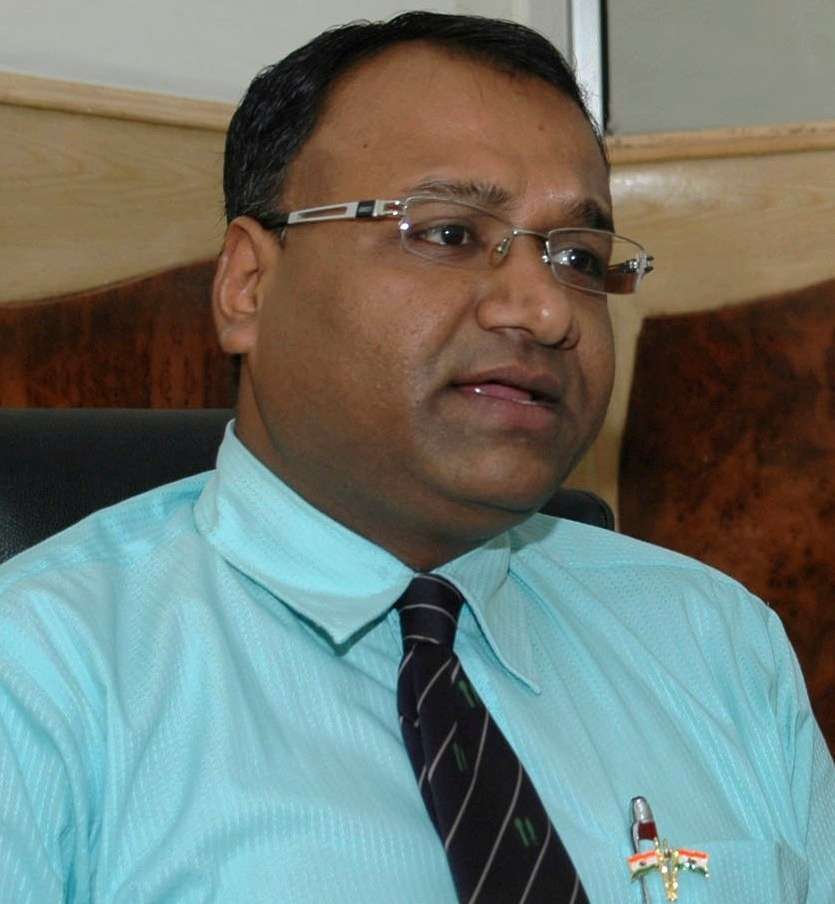 Kamal Kumar
Director
LBIIHM, Pitampura, Delhi