We are currently living in the postmodern era. Philosophers and social scientists contend that the human mind and society evolved in tandem. Human beings have progressed from theological and metaphysical to scientific stages. Humans have moved beyond mere speculation and imagination to become rational. Scientific knowledge has replaced blind faith and superstitions. Some theologians, however, argue that believing superstition is also a superstition.
There will be no science until science proves the existence of God. Knowledge is not perfect. We only have a hazy understanding of God. Perhaps scientific discovery has not yet arrived there. Indians have a strong belief in temples and gods. Indians have a strong belief in temples and gods. As a result, building a temple with ponds and a rest area was considered a sacred act in ancient times. The childless couple, in particular, built temples and donated their property to temple authorities.
In Odisha, such beliefs are most common in rural areas. People of western Odisha have a strong faith in the goddess As a result, numerous temples dedicated to goddesses have been built throughout history. Singhoda temple is one of the most well-known temples dedicated to the goddess Rudreswari. Singhoda temple is located close to the border of Chhattisgarh and Odisha,inSareipali tehsil of Mahasamund district.
Once, in 1972 a Babaji named Shivanand Maharaji from Harayana was traveling to Kamakshyadevi temple. On his way amidst the huge forest reserve captivated by the calmness of the place, he took a rest at the Singhodaghati. An old woman approached him and told him to stay and build Devi Rudreswari's temple there. Babaji replied that he didn't have any money and couldn't even build a temple for Devi Maa. Following that, the elderly lady vanished.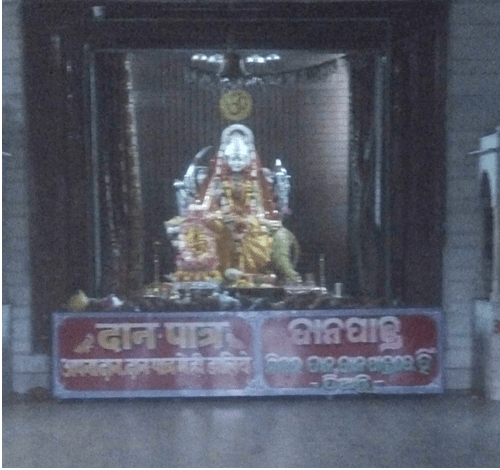 The elderly lady was actually Devi Maa in disguise. Devi maa had given her blessing. Babaji returned from his pilgrimage in 1973 and began construction on the temple in 1974. The temple took 18 years to complete. In 1995, Devi Rudreswari 's idol was placed. There're 65 steps to the temple. Anyone who witnesses Devi Rudreswari simply gets divine grace and peace. Devimaa is sitting and looking with a smiling face. Noone returns here emptyhanded. Maa fulfills everyone's wishes. The temple is known as Singhoda temple because its location is near singhoda village.
(The views expressed are the writer's own.)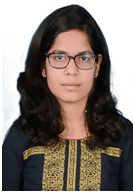 Reetu Pradhan has a passion for writing in the Sambalpuri, Odia, and English languages. She has a master's degree in English. Her articles have appeared in national publications. She can be reached at: [email protected]