GAON MITA GET CONNECTED TO 75 VILLAGES
Bhawanipatna, 24/03; In a bid to mark the 75th foundation Day of Kalahandi, CDAK is all set to come out with an innovative program – "Gaon Mita"(Friend of Village ). What features this reformative endeavor lies in the fact that as many as 75 intellectuals having roots in Kalahandi and are well placed across the home and abroad with excellence in their respective fields would be the part and parcel of the program. These 75 jewels of Kalahandi, in pursuance of their designation, would act like a friend of the village they would adopt at their will. It has been resolved that each of the 75 friends, selecting one of the 75 villages of their choice, would act as the guide of the assigned village striving for its all-around development.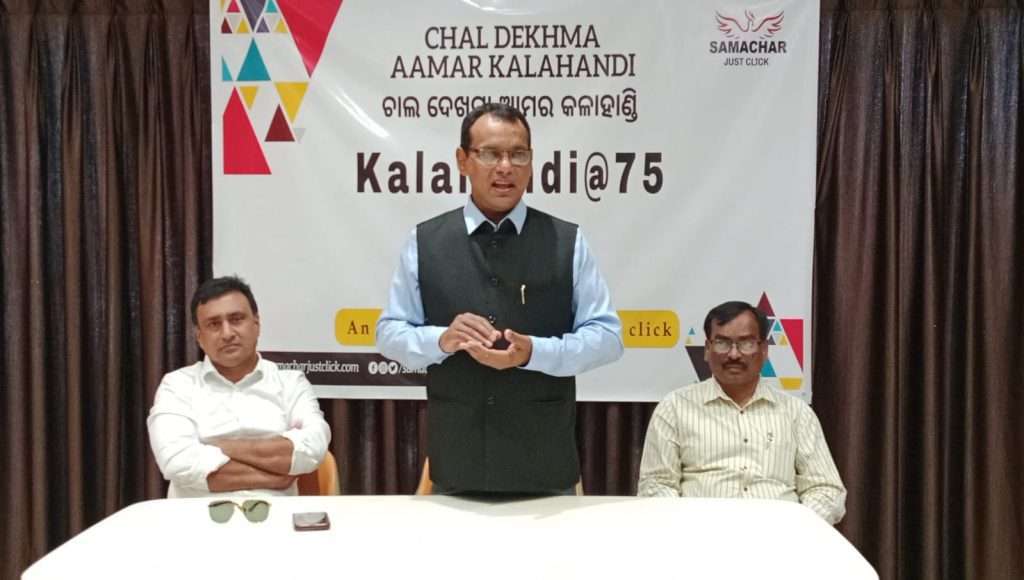 They are supposed to focus primarily on such matters, especially on software development, which hardly enjoys the attention of the government. Aid and advice to the effect of how the villagers individually and collectively can derive benefits in the realms of education, health, and livelihood would be rendered by these village friends. Upholding the philosophy -of "sharing is caring", the elite friends sharing the problems and predicaments of their adopted village among themselves would go for their solutions at a personal, governmental, or private level. To foster awareness among the folks on livelihood, jobs, modern agricultural methods, scientific knowledge, health, education, cleanliness, and folk cultures of Kalahandi, they would gear up to the best of their potential.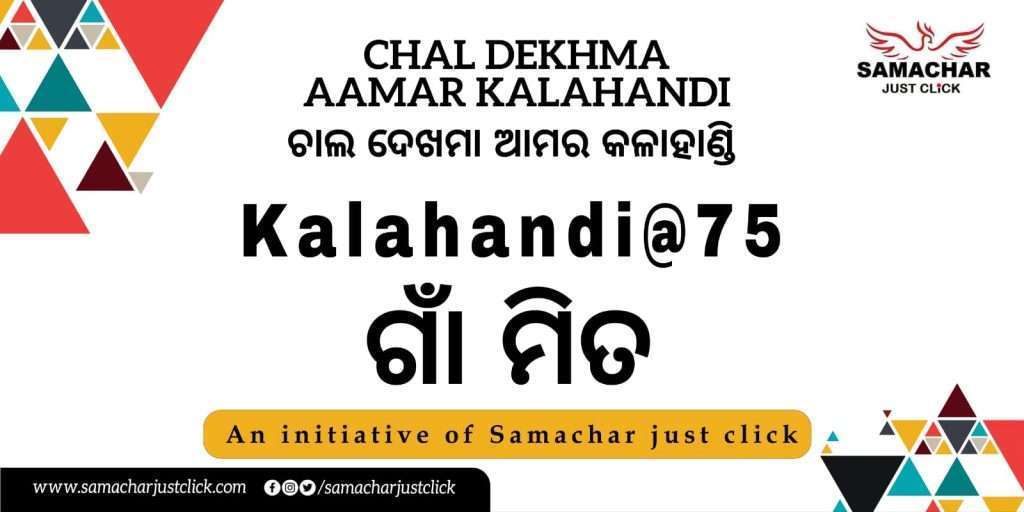 This apart, the friends, taking the governmental, non-governmental, or private agencies into confidence, would be sensitive enough to take measures for improving the basic infrastructures encompassing roads, school buildings, agriculture, irrigation, internet, mobiles, public places, public toilets and etc of the village."The erudite friends of the 75 villages, keeping harmonious coordination with the government, media, officials, and common people would expedite the pace of all-round developments of the assigned villages is our optimism. ", said Dr. Jaydev Sarangi, Chairman, CDAK, at the press meet, in presence of Er. Ajaya Kumar Panda, vice-chairman, and Debendra Kumar Bishi, Convenor, Chal Dekhma Amar Kalahandi.