The stringent restrictions of wildlife Sanctuary transition into a stumbling stone in the developmental path.
The village Marada under Kusang Gram panchayat ,Harabhanga block in Boudh district is no less than an accursed realm.Education,drinking water,electricity have turned out to be a nightmare for the village.
Lying at a distance of 80 Kms from district headquarter and amid the Satakoshia Wildlife Sanctuary the village seems to be too inaccessible to avail Government's welfare plans and programmes even in this ongoing age of IT revolution.The 25 Harijan tribal family comprising 85 residents dwelling in Ward no.11 of Kushang Panchyat are in a woefully wretched state.Even there is no walkable road to this settlement to overcome the geographical barriers of Manibhadra mountain and the Satakoshia dreadfully dense forest.Obviously the region is beyond the reach of fire vehicle and ambulance in urgency.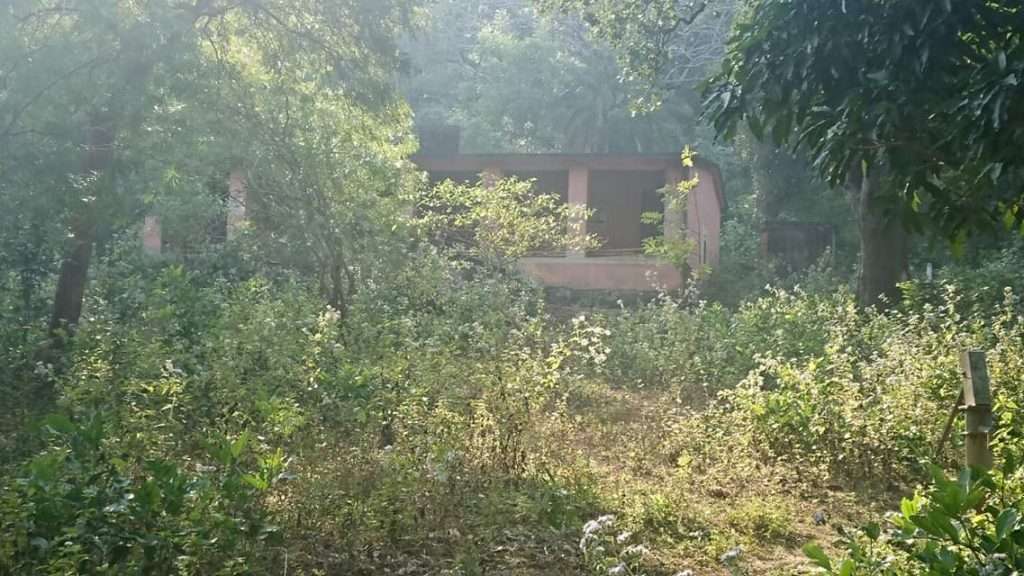 The ill fated inhabitants have no other option but to cross the Satakoshia river on bamboo boat confronting the dreadful Crocodiles therein; and then walk woefully 17 Kms through the dense forest to reach the Panchayat Office for fetching oldage pension & BPL rice.A primary school had its inception in the village on 05 July 2002,but to one's surprise,the same was shut down in 2015 on the ground of scarce students.As there is no school around the 15 Kms ragius of the village,children are hesitantly giving up education for carrying cumbersome firewood on their tender heads.At the same time,it turns out to be an unsurmountable task on the part of the dewellers to reach the nearby Anganbadi centre at Atalsra through the dreadfully dense forest devouring 14 Kms on foot.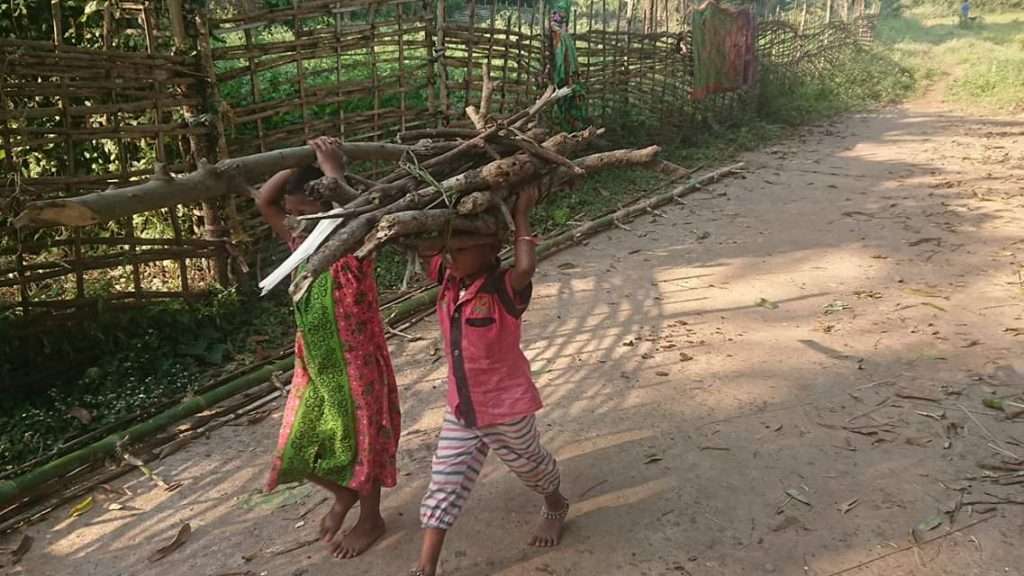 The naive villagers earn their livelihood by cultivating Paddy,Turmeric & Gingers.Apatr from it,they supplement their income by selling firewood & plates made of Sal leaves.However,they hardly sell their hard-earned produce in the wake of callously communication constraints to the nearby market.Consequently,they fall prey to the vicious middlemen ,who purchasing the produce at deplorably low price,are reported to have been selling at substantially high price elsewhere.
Above all, the stringent restrictions imposed upon the locality conforming the laws of wildlife Sanctuary have transitioned into a stumbling stone in the path of development of the neglectedly remote realm.The ill fated village is situated in the core areas of Satakoshia wildlife sanctuary under Kusanga Forest range of Nayagarh Forest division.As soon as the area was designated as sites for Tiger as well as Elephants reserved Project,stringent restrictions have been imposed,particularly in the core areas ,in regard to vehicular traffic & noise pollution.Cosequently,no developmental measure or welfare scheme has been initiated for want of prior permission from the Forest Department.Nevertheless the Dept. have endeavoured for the relocation & rehabilitation of Marada residents,but they are emotionally too indifferent to leave their homeland to behold the dawn of progressive life.